It is the mission of Tunku Abdul Rahman University College to provide facilities that support the evolving needs of the institution's teaching, research and service mission.
The facilities available at our faculty include practical laboratories for the programmes in the faculty. These laboratories are mainly used for supporting students' hands-on learning in their respective programmes.
Broadcast Studios
The studios provided here include the Broadcast Mini Studio, Video Lab and Audio Lab. These venues are to provide practical platforms to foster future Broadcast Communication professionals who are both creatively innovative and computer savvy.
Computer Labs
There are number of Mac and Windows-based Computer Labs available at the faculty. These Computer Labs offer up-to-date version of industrial-standard software, such as Adobe Creative Suite, Autodesk 3Ds Max, Autodesk Maya, The OPERA Reservation System, etc. These labs will bring students to the innovative edge of the multimedia design and visual communication industry, becoming expert in visual production, electronic imaging, computer animation, and game design.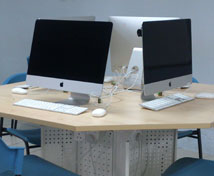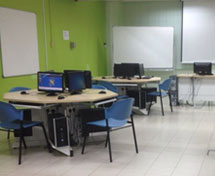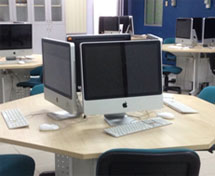 Training Kitchen & Restaurant
The Hospitality Management programme prepares students to enter the professional fields of hotel management, tourism, and food service. The Hospitality facilities, include a fully-furnished and operational Restaurant and Kitchen, where students pick up clientele-management skills in our in-house hotel-rooms, master their tour- and-travel practices, and showcase their gourmet-masterpieces in our public cafeterial-cum-restaurant.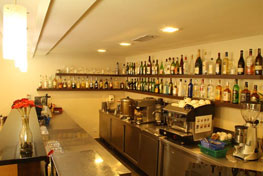 Psychology & Counselling Labs
The psychology and counselling labs facilitate the teaching of psychology and counselling related courses. It provides facilities for lecturers and students to practice counselling skills and to play- back the recorded session on the big screen for the whole class to view and edit.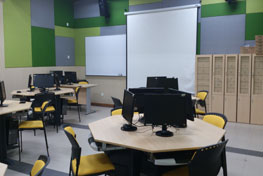 Fashion Studios
The Fashion Studios provide a dedicated workspace for Fashion Design students working over a range of specialist areas in women's and men's wear. The facility includes studios for flat patternmaking, cutting and construction including mannequins for drape; as well as a sewing workshop with specialised industrial sewing machines and equipment for a range of fabrications.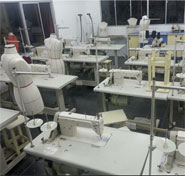 Graphic Workshops
The Graphic Workshops provide a dedicated workspace for students working over a range of hand-on work such as painting, drawing and strupturing.