The branch campus comprises 8 blocks with a total built-up area of 234,268 sq. ft. They are as follows:-
Administrative Block
Centre (3rd floor)
• Central Plaza

Left wing
• Ground floor
- Division of Estates & Maintenance (DEM)
- Division of Admissions and Credit Evaluation (DACE)
- Gallery
- Conference Room

• 1st floor
- Computer Laboratories (A, B, C, D, E, H)

• 2nd floor
- Internet and Intranet Laboratory
- IT Offhce

• 3rd floor
- Division of Examinations and Credit Accumulation
(DECA)

Right wing
• Ground floor
- Head's Office
- Division of Human Resource (DHR)
- Bursary
- Division of Student Affairs (DSA)
- Continuing and Professional Education (CPE)

• 1st floor
- Department of Communication (DCOMM)
- Department of Engineering and Built Environment (DEBE)
- Department of Computing and Information Technology (DCIT)
- Centre of Nation Building and Languages (CNBL)

• 2nd floor
- Department Accountancy and Business (DACB)
- Faculty Office


• 3rd floor
- CISCO Laboratory

Please refer to Penang Campus Guide
Academic Block
All lecture halls and tutorial rooms are fully air-conditioned and mounted with LCD projectors. The academic block consists of the following:-

(a) A Block
• Ground floor = AV Studio, Lecture Halls (DK E, F), Room T001, ATM, Vending Machine
• 1st floor = Tutorial Rooms (A101 – A110)
• 2nd floor = Tutorial Rooms (A201 – A201), Lecturers' Rooms
• 3rd floor = Lecturers' Rooms

(b) B Block
• Ground floor = Lecture Halls (DK C, D), Surveying Lab, Building Lab, First Aid Unit, Vending Machine
• 1st floor = Tutorial Rooms (B101 – B110)
• 2nd floor = Tutorial Rooms (B201 – B210)
• 3rd floor = Lecturers' Rooms

(c) M Block
• Ground floor (M001 – M008)
• 1st floor (M101 – M110)
• 2nd floor (M201 – M210)
• 3rd floor (M301 – M310)
Twin Lecture Theatres
The campus has four large lecture theatres with a seating capacity of nearly 300 each.

Club House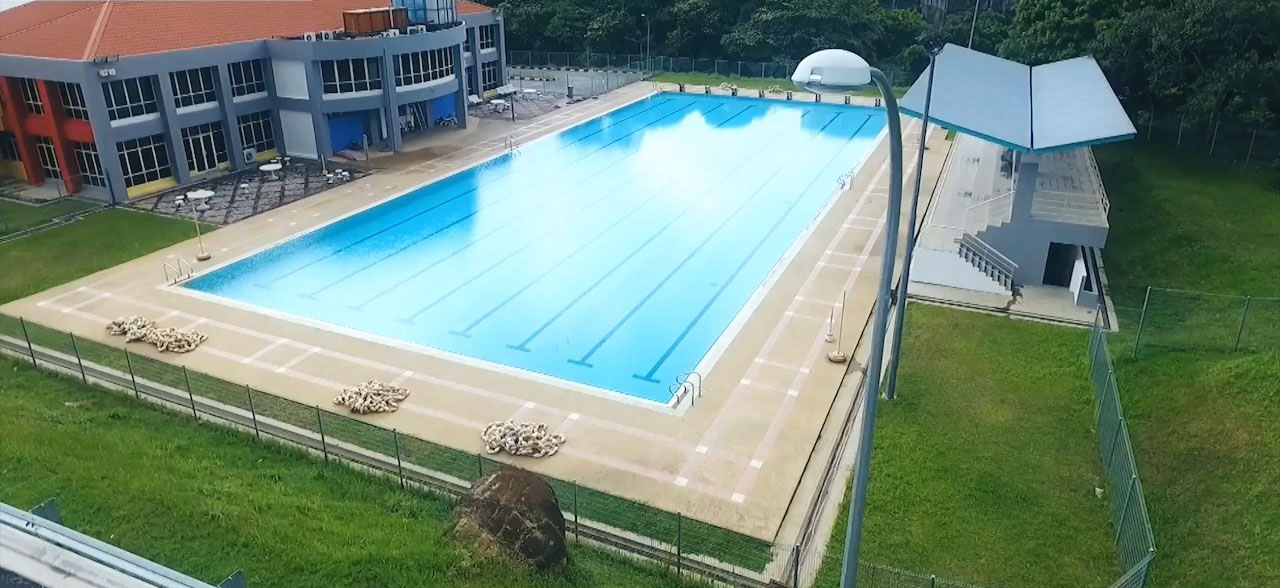 The Club House has an area of 14,650 sq. ft. and provides facilities for both indoor and outdoor recreational activities.

• The Club House has a gymnasium, two squash courts, an Olympic-sized swimming pool and a fully covered multi-purpose court.
• Students can also enjoy various board games, i.e. Wei-Qi, carom, chess, scrabble in the Games Room and table tennis.
• In addition, the Club House has a function room and meeting room.
Auditorium - Dewan Tan Sri Loh Boon Siew

• Double-tier with 1,500 seating capacity.
• The auditorium is equipped with good acoustics and a sound-proof system.
Computer Laboratories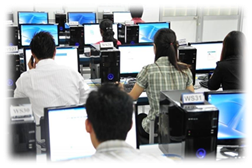 The computer laboratories are equipped with 300 units of computers
Fully equipped with LCD projector and screen
Computers are installed with Windows XP operating systems, Visual Basic, Visual C++, Visual Studio 6, Studio.Net, Macromedia Flash, Macromedia Fireworks, AutoCAD, Multisim, and accounting software such as MYOB and UBS.
Electronic & Building Laboratories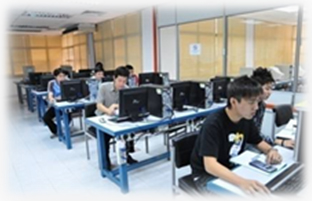 • There are 4 laboratories for the electronic and building students.
• Equipped with the latest surveying, concrete lab equipment and concrete lab tools such as mini concrete mixer, electronic total station, slump test apparatus, compaction rammer and air-conditioning trainer.
Canteen
Serves a variety of food and beverages with seating capacity of about 500 people.
Printing and photocopy services are also available.