TAR UC-Vistage Sharing Session
On 19 May 2022, TAR UC had a sharing session with Vistage.
Vistage is the world's largest executive coaching organization for small and medium-sized businesses with more than 60 years in helping CEOs, business owners, and key executives to solve their challenges through a comprehensive approach to success.
Member companies in the Vistage VCE 28 Group comprised of members from different industries such as engineering, retail, creative, and education. These companies are:

1. AbleTech Solutions Sdn Bhd
2. Cheme Advance Services Sdn Bhd
3. Clay Industries Sdn Bhd
4. E Da Electrical Engineering Sdn Bhd
5. Epost Holding Sdn Bhd
6. Fiffy Sdn Bhd
7. Forefront Studio Sdn Bhd
8. General System Engineering Sdn Bhd
9. Hot Market Vision Sdn Bhd
10. HPMT Industries Sdn Bhd
11. Kasut U Sdn Bhd
12. PLC Tax Consultants Sdn Bhd
13. Pusat Tuisyen Sri Teras Sdn Bhd
14. Siang Pharmacy Sdn Bhd
15. Syarikat Elektrik Siang Sdn Bhd
16. Timuran Setia Industri Sdn Bhd
17. Vistage Malaysia Sdn Bhd
The session has opened up possible collaborative opportunities between TAR UC and member companies of Vistage such as academic collaborations, recruitment programmes, and many others.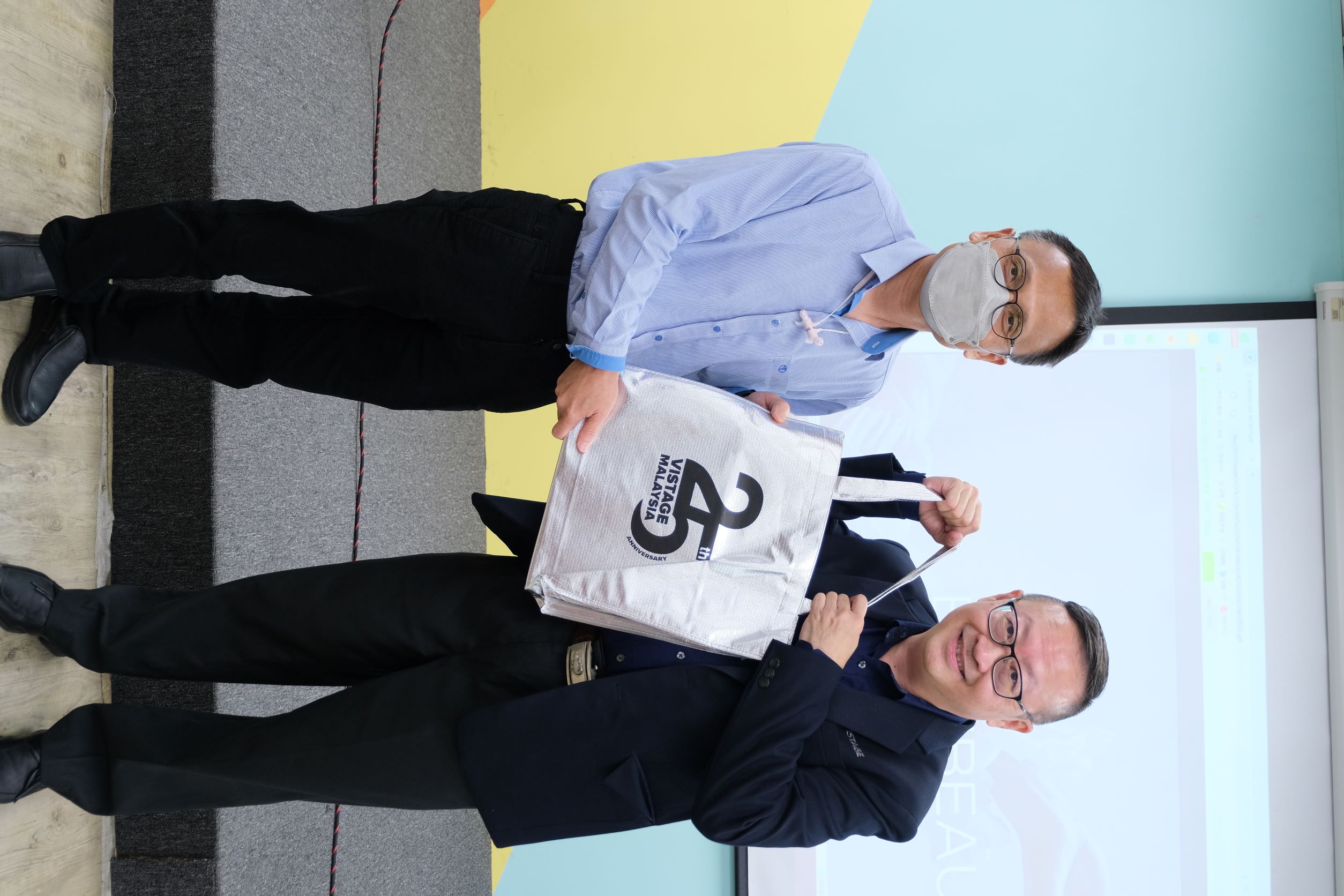 Presentation of Souvenirs by Prof Loh Wei Hoong (Vistage Corporate Coach) to Prof. Ir. Dr Lee Sze Wei, President, TAR UC.
The group photo