It is designed to:
Produce graduates who have the requisite knowledge and entrepreneurial skills to manage business ventures.
Produce graduates who are equipped with the essential skills such as critical thinking, effective communication and problem solving to manage new businesses in today's dynamic and highly competitive business environment.
Produce graduates who possess managerial and entrepreneurial skills that prepare them well for both employment and self-employment.
Provide students with an educational experience that motivates them to pursue higher level of studies and lifelong learning.
IT Fundamentals and Applications
Business Communication
Business Statistics
Microeconomics
Principles of Accounting
Macroeconomics
Business Mathematics
Principles of Management
Principles of Marketing
Organisational Behaviour
Human Resource Management
Operation Management
Principles of Entrepreneurship
Service Marketing
Commercial Law
Principles of Finance
Retail Management

Management Information Systems
Social Entrepreneurship
Business Planning
Franchise Management
Entrepreneurial Behaviour & Skills
Entrepreneurial Finance
Strategic Planning & Management
Entrepreneurial Creativity & Innovation
Business Research
Entrepreneurial Project
Managing Business Growth
Case Study
Global Entrepreneurs
Family & Small Business Entrepreneurship
E-Business
Industrial Training

Compulsory Courses:
English Language, English for Communication, English for Management, Tamadun Islam dan Asia, Critical Thinking, Hubungan Etnik, Contemporary Malaysian Issues, Bahasa Kebangsaan A, Co-curricular.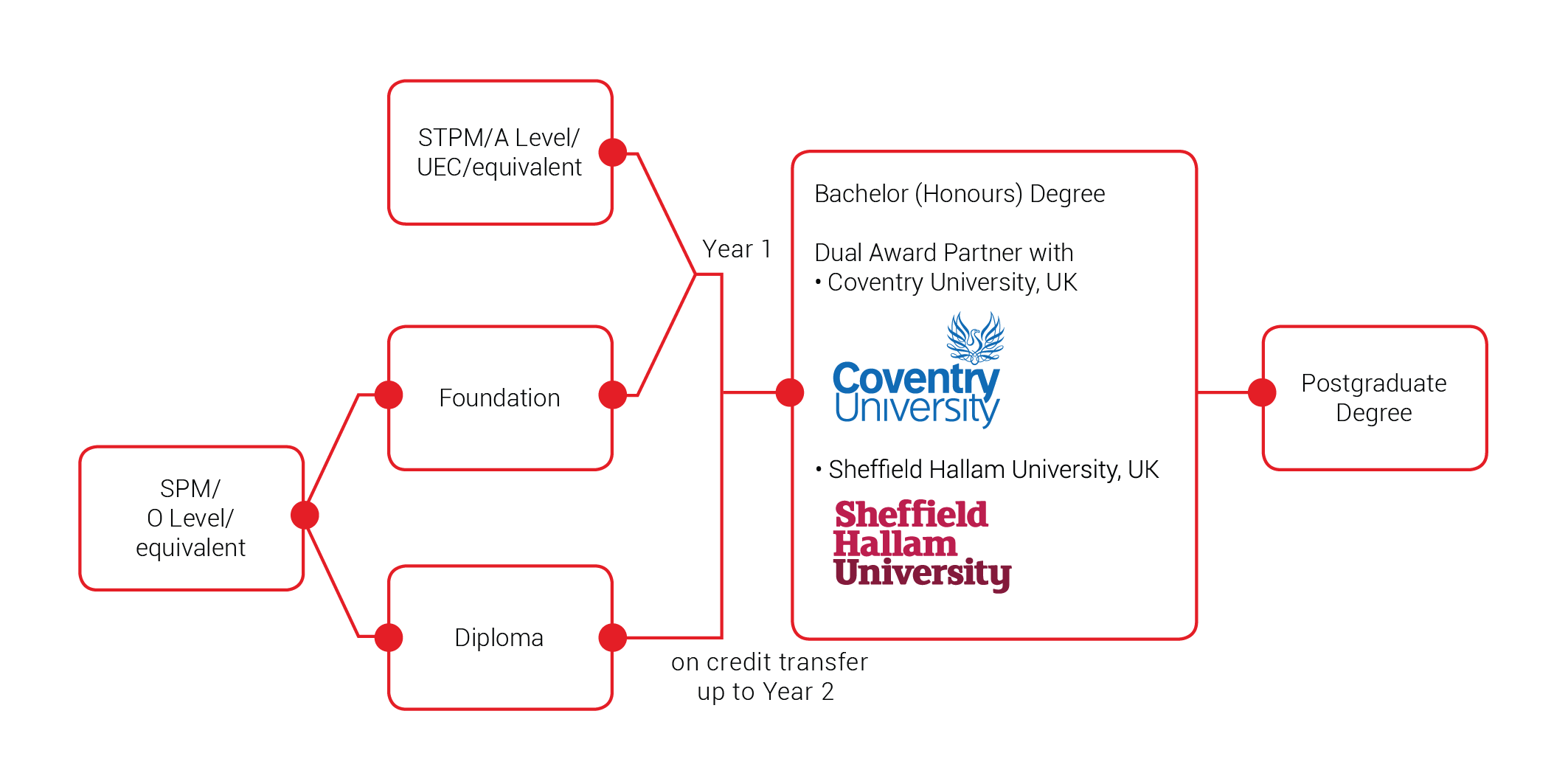 Graduates of Bachelor of Business (Honours) Entrepreneurship are able to advance to postgraduate studies in the relevant field.
Click here for more progression pathways.
For more information about Dual Award, click here
Graduates of Bachelor of Business (Honours) in Entrepreneurship may seek employment in/ start and manage new business ventures in varied industries.