It is designed to:
Produce graduates who possess intellectual, creative and cognitive skills that are essential in enhancing their abilities to analyse, critically assess and recommend solutions to retail related problems and issues.
Produce graduates who have positive attitude, professional and ethical values and essential soft skills.
Produce graduates with strong sense of entrepreneurial spirit and equipped with critical thinking, reasoning, managerial and entrepreneurial skills that will prepare them for employment and self-employment.
Provide students with an educational experience that motivates them to pursue higher level of studies and lifelong learning.
IT Fundamentals and Applications Business Communication
Business Statistics
Principles of Accounting
Economics
Business Organisation & Management
Business Mathematics
Principles of Marketing
Consumer Behaviour
Business Accounting
Commercial Law
Promotion in the Merchandising Environment
Retail Loss & Shrinkage Prevention
Principles of Finance
Managerial Economics
Applied Marketing Research
Retail Distribution & Logistics
Business Ethics

Retail Merchandising
Project Paper
Retail Operations Management
Sales Management
Pricing strategy
Retail Location Analysis
Customer Relationship in Retailing
Strategic Retailing
Integrated Marketing Communications
Digital Marketing
International Retailing
Entrepreneurship
Elective I
Elective II
Industrial Training

Compulsory Courses:
English Language, English for Communication, English for Management, Tamadun Islam dan Asia, Critical Thinking, Hubungan Etnik, Contemporary Malaysian Issues, Bahasa Kebangsaan A, Co-curricular.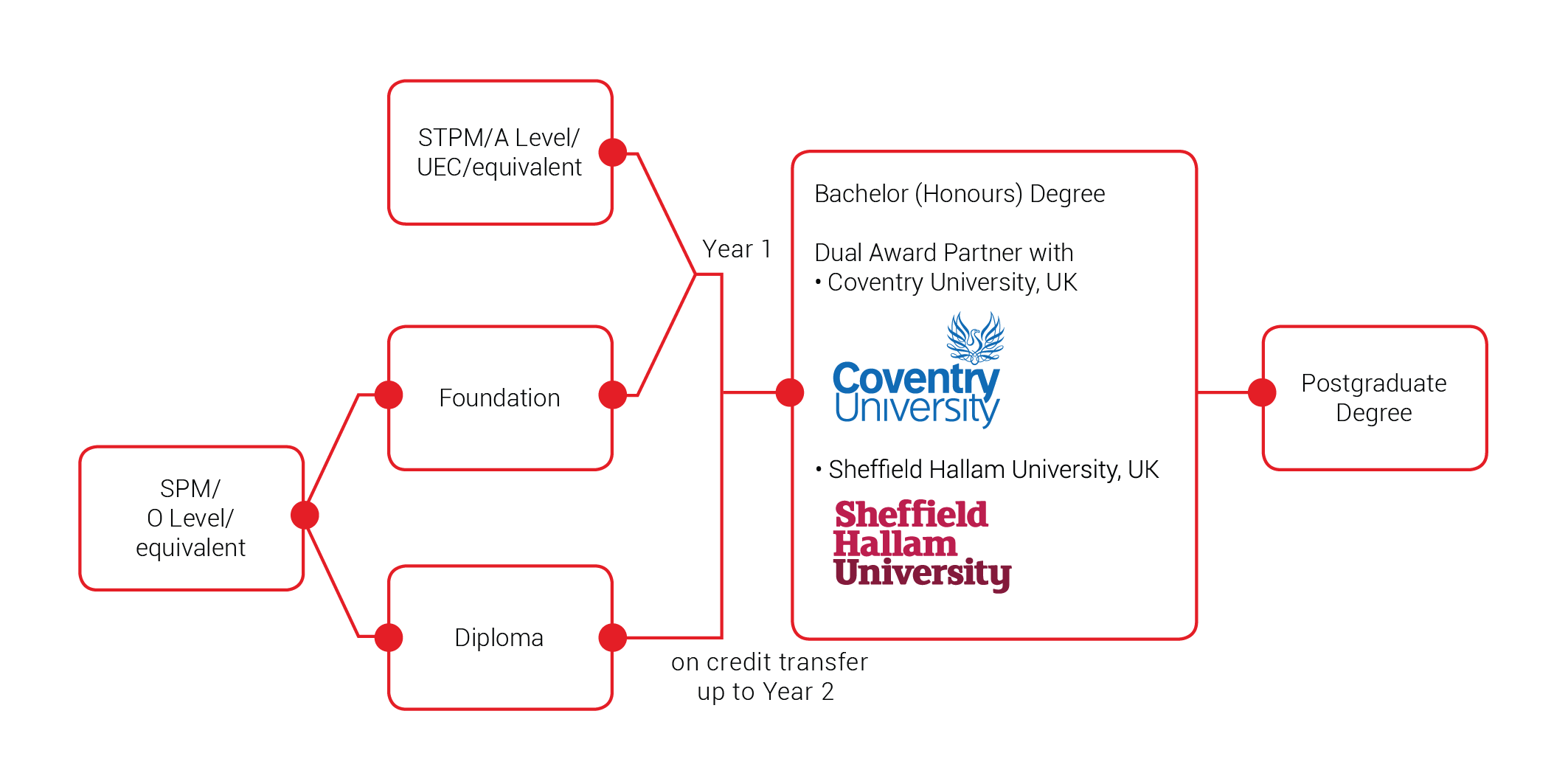 Graduates of Bachelor of Retail Management (Honours) are able to advance to postgraduate studies in the relevant field.
Click here for more progression pathways.
For more information about Dual Award, click here
Graduates of Bachelor of Retail Management (Honours) can seek gainful employment in the areas of retail operations, store management, merchandising, purchasing, credit control, customer service, sales and marketing.