It is designed to:
Equip students with the requisite knowledge and essential skills to pursue a demanding career in the increasingly complex financial services industry.
Provide students the opportunities to develop cognitive skills and soft skills required for managing complex finance and investment issues.
Provide students with an educational experience that develops their innovative skills conducive to lifelong learning and personal development.
IT Fundamentals and Applications
Business Communication
Business Statistics
Principles of Accounting
Economics
Principles of Marketing
Business Mathematics
Business Organisation & Management
Elective I
Elective II
Principles of Investment
Investment Industry Law
Money & Capital Markets
Financial Accounting
Principles of Finance
Investment & Financial Analysis

Forex & Derivatives
Insurance Management
Corporate Finance
Personal Financial Planning
Industrial Training
Corporate Governance & Ethics
Equity Analysis
Corporate Treasury Management
Financial Markets & Regulations
Financial Statement Analysis
Risk Management
Entrepreneurship
Portfolio Management
Case Study in Finance & Investment
International Finance
Elective III
Elective IV

Compulsory Courses:
English Language, English for Communication, English for Management, Tamadun Islam dan Asia, Critical Thinking, Hubungan Etnik, Contemporary Malaysian Issues, Bahasa Kebangsaan A, Co-curricular.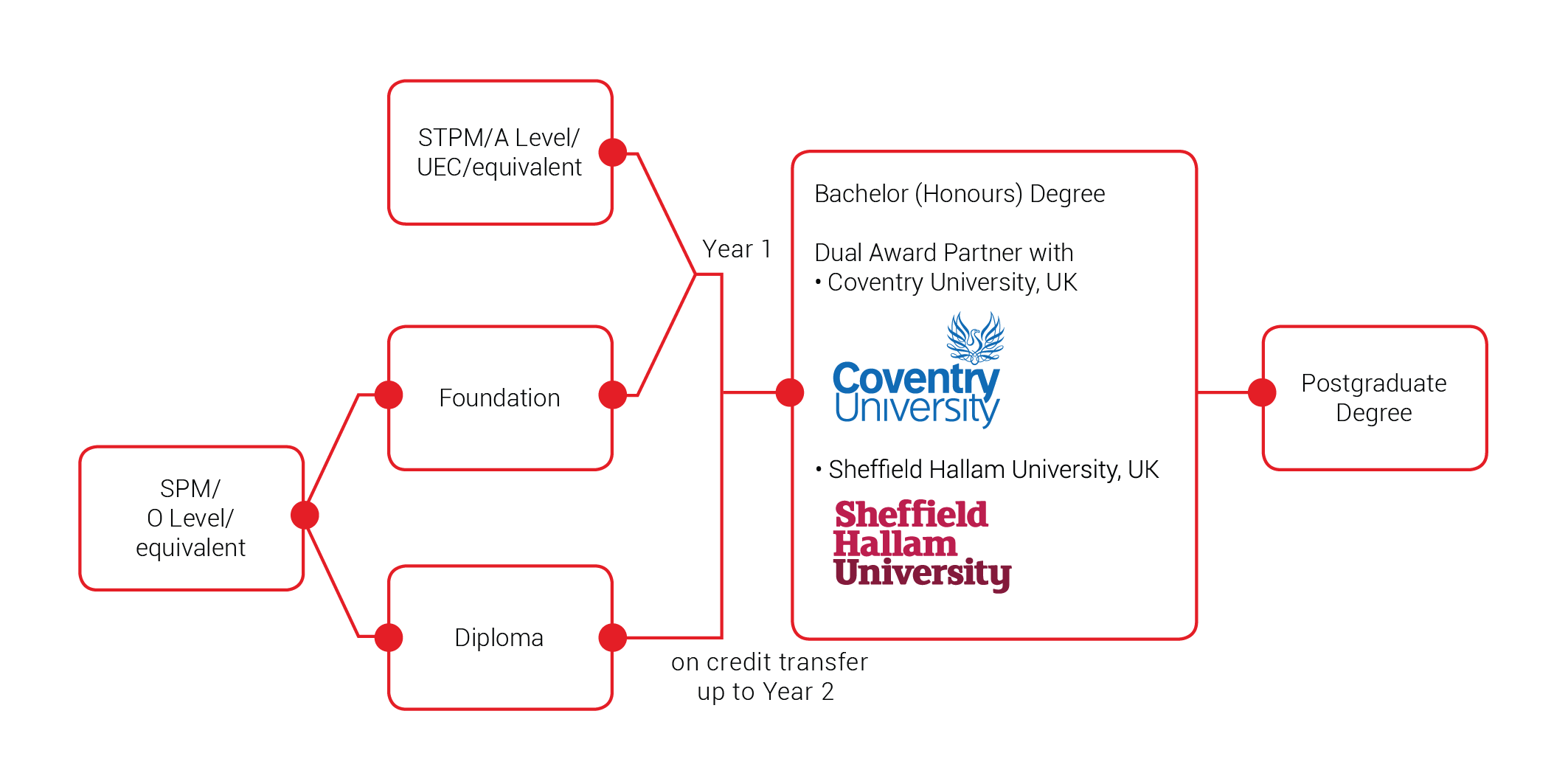 Exemptions awarded by the following professional bodies:
Financial Planning Association of Malaysia (FPAM)
Malaysian Financial Planning Council (MFPC)
Click here for more information about accreditation.
Graduates of Bachelor Finance and Investment (Honours) are able to advance to postgraduate studies in the relevant field.
Click here for more progression pathways.
For more information about Dual Award, click here
Graduates of Bachelor of Finance & Investment (Honours) can secure employment in banks, financial institutions and intermediaries in the area of fund management, wealth management, treasury management, financial analysis, foreign exchange and derivatives.