It is designed to:
Equip students with skills and knowledge necessary to conduct research using scientific methods to evaluate and recommend appropriate solutions to solve economic issues.
Produce graduates with the requisite knowledge and skills which will enable them not only to build a career relating to economics in the public and private sectors but also to be self employed.
Produce graduates who possess positive and ethical values as well as essential soft skills necessary to take on changing and challenging roles in order to meet the current market demand.
Produce graduates with a solid grounding in the field of economics which will motivate them to pursue careers in a wide variety of settings or continue to postgraduate studies and lifelong learning.
Principles of Accounting
Microeconomics
IT Fundamentals and Applications Mathematics Economics
Principles of Finance
Principles of Marketing
Macroeconomics
Business Organisation & Management
Elective I
Business Ethics
Intermediate Microeconomics
Statistical Tools for Economics
Knowledge Economics
Money and Banking

Economics of Strategy
Malaysian Economy
Entrepreneurship
Industrial Training
Research Methodology
Econometrics
Project Paper I
Elective II
Policies and Issues in Malaysian Economy
Project Paper II
Commercial Law
Intermediate Macroeconomics
Basic Econometrics
Monetary Economics
Specialisation Elective I >br> Specialisation Elective II

Compulsory Courses:
English Language, English for Communication, English for Management, Tamadun Islam dan Asia, Critical Thinking, Hubungan Etnik, Contemporary Malaysian Issues, Bahasa Kebangsaan A, Co-curricular.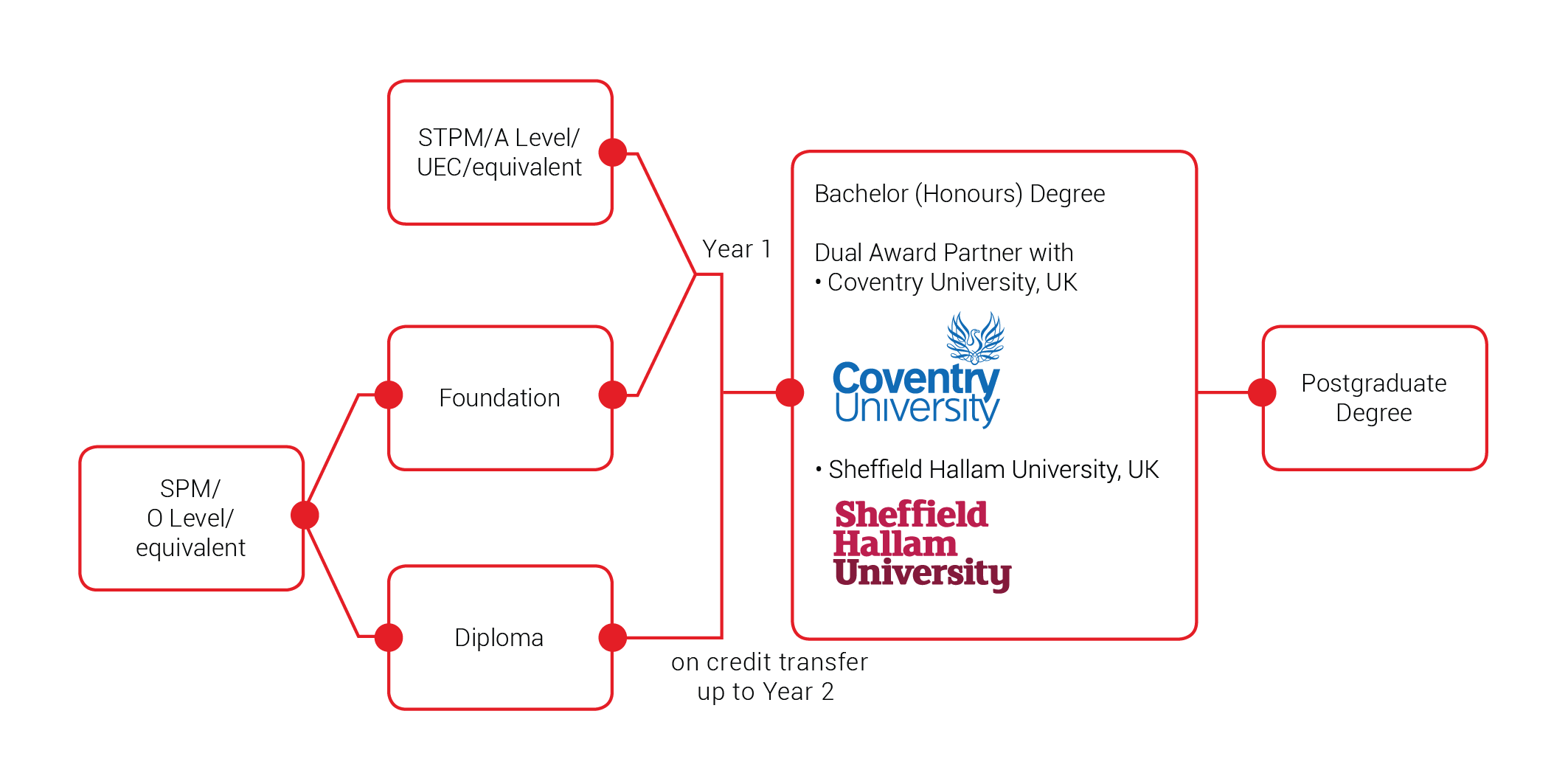 Graduates of Bachelor of Economics (Honours) are able to advance to postgraduate studies in the relevant field.
Click here for more progression pathways.
For more information about Dual Award, click here
Graduates of Bachelor of Economics (Honours) can seek employment as assistant economist, assistant researcher, administrative officer, banking and finance officer, financial analyst etc.