Introduction to Accounting
Microeconomics
Quantitative Studies
Introduction to Organisation & Management
Fundamentals of Accounting
IT Fundamentals and Applications
Macroeconomics
Fundamentals of Finance
Mathematics of Economics
Fundamentals of Marketing
Principles of Investment
Economic Statistics

Economics for Business
Consumer Economics
Organisation & Business Management
Business & Corporate Law
Economics & the Business Environment
Economics of Industry
Entrepreneurship
Economics of Money & Financial Institutions
Ethics for Business
International Economics
Managing People
Economic Issues and Policies

Compulsory Courses:
English Language, Pengajian Malaysia 2, English for Communication, English for IELTS, Civic Consciousness and Volunteerism, Public speaking/ Drama/ Social and Work Etiquette, Bahasa Kebangsaan A, Co-curricular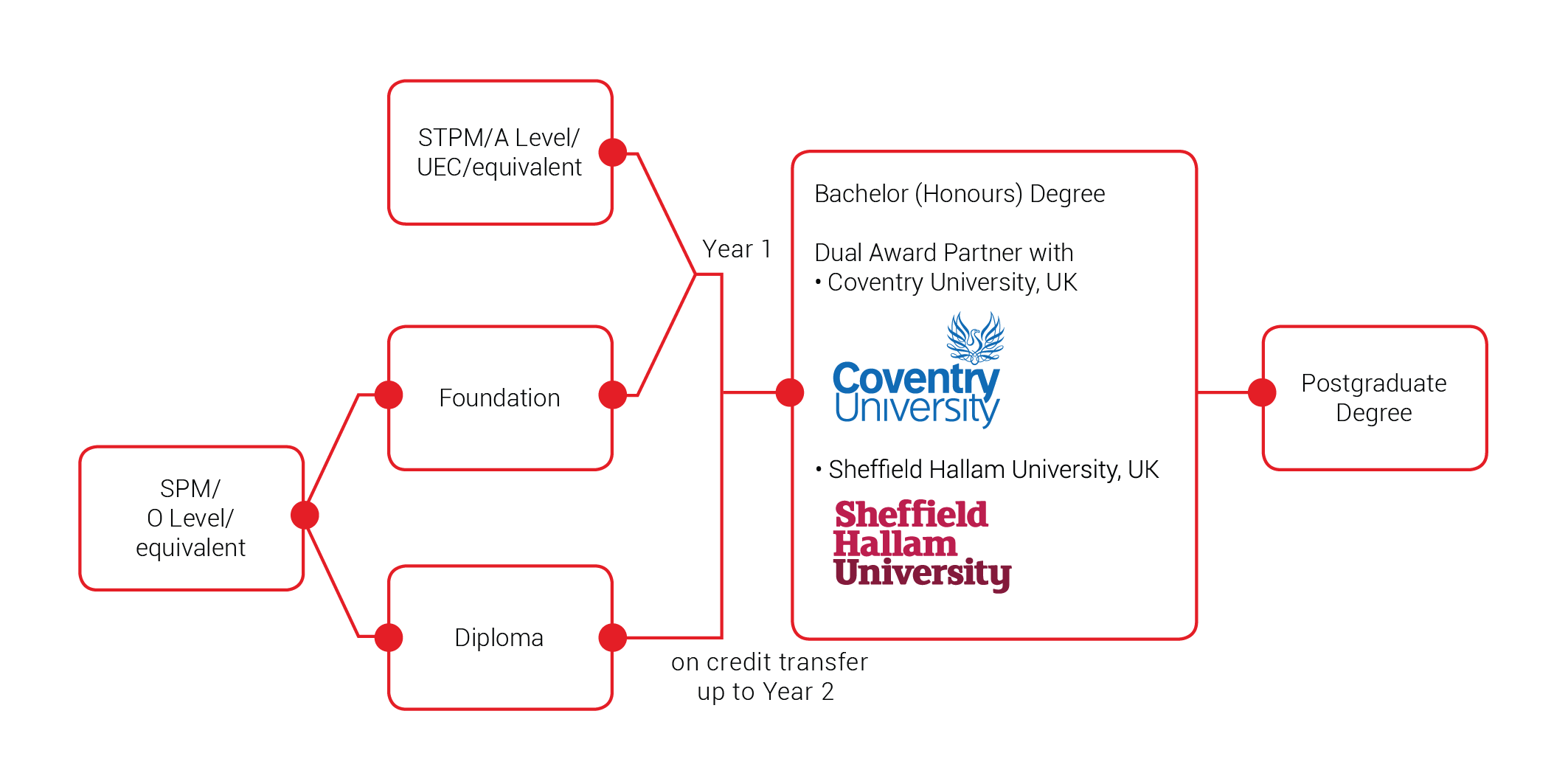 Graduates of Diploma in Business Studies (Business Economics) can proceed to Year 2 of the TAR UC Bachelor of Economics (Hons.) programme on credit transfer.
Graduates of this programme can also apply for admission into relevant bachelor degree programmes at TAR UC or other universities on credit transfer.
Click here for more progression pathways.
Graduates of Diploma in Business Studies (Business Economics) can seek employment as assistant researchers, administrative executives, bank executives, finance executive etc.