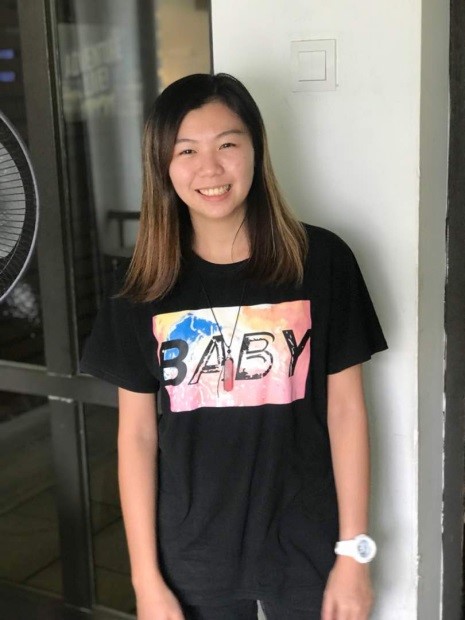 Personal Info:
Name:Ng Mun Tyng
E-mail:muntyng@hotmail.co.uk
H/P No.:016-4405248
Company:Naga DDB Sdn Bhd
Current Position:Brand Manager (2018)
Background:
Course Name
Diploma in Mass Communication (Advertising) (2011 - 2013)

Bachelor of Communication (Honours) in Advertising (2013 - 2015)
School/Faculty
Graduate
Working Experience
I started to think of whether to study at TAR UMT or to work right after I have completed my secondary school. I realised that I needed to join a college or university to gain further knowledge and at the same time to learn and enjoy a new environment. I decided to join TAR UMT after I checking out a few other universities.
I spent around four years in the campus to complete my studies and graduated in 2015. The time that I have spent in TAR UMT moulded my character and gave me a strong charisma to grow into whom I am today. The internship period at Milk & Co was my stepping stone to the advertising industry. Besides teaching me to always give my best, it also opened up my vision and mission for my future career in the advertising industry. I was lucky, I would say. Many people do not know about the role of the individual departments when they first join an agency, but I was exposed and learnt about the job scopes of different departments which helped me to know what I wanted to be clearly.
With a clear goal and mindset, it was a great start in the industry. I joined Naga DDB as an Account Executive in 2015 after I graduated. What I learnt and experienced at TAR UMT helped me to become independent and adaptable to the different environments and to continue my career in the industry. With the right attitude of being humble, eager to learn, responsible and willing to take up new challenges, it helped me to gain more knowledge and experiences that have kept me strong and to be productive in my career.
Today, I am a brand manager at Naga DDB, working with many young talents in the industry. I keep imparting my knowledge and experiences to others. It has been a tough time for me to reach the position that I have today. All lessons that I have learnt and experienced from the moment I stepped into TAR UMT and the engagement with the industry partners during my internship, has helped me a lot to keep my career growing. It's important to have a solid ground that equips one with the right knowledge to kick start his or her career. I believe that other than education, other vital assets that one must possess are the right attitude as well as problem solving, interpersonal and communication skills. But how and where can we get all these? I strongly believe that for me, it was TAR UMT, the place where I got many opportunities to explore all these and I am proud of myself having made the right choice for my future.