It is the mission of Tunku Abdul Rahman University College to provide facilities that support the evolving needs of the institutions teaching, research and service mission.
The facilities available at FCCI include practical laboratories for the programmes offered in the faculty. These laboratories, workshops and studios are mainly used for supporting students' hands-on learning in their respective programmes.
---
BROADCAST LABORATORIES AND STUDIOS
Mini Studio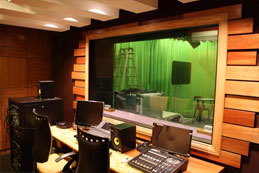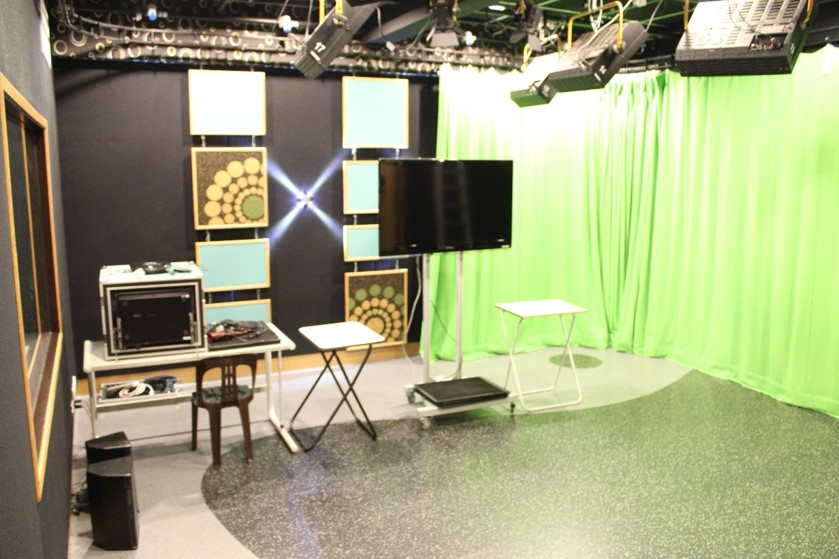 Video Lab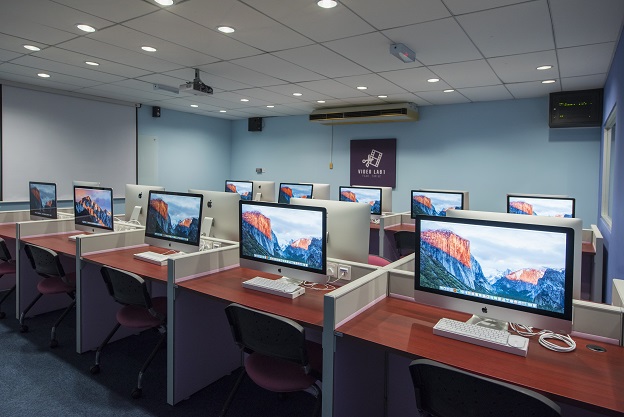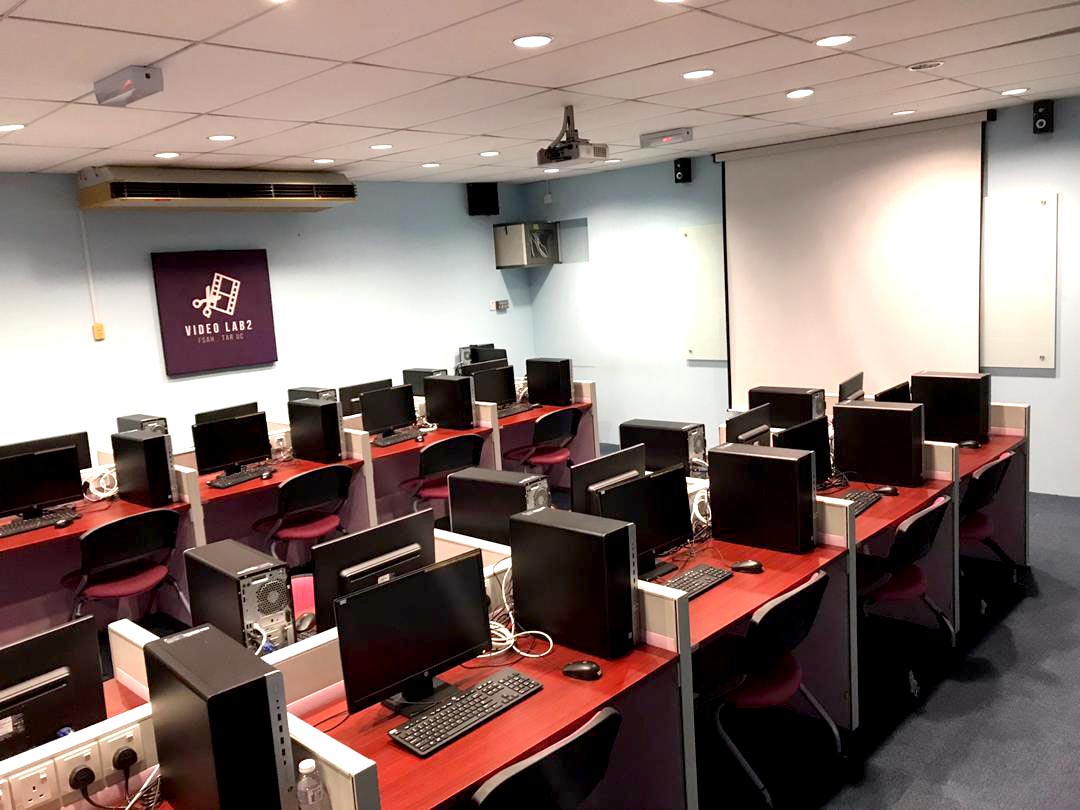 Audio Lab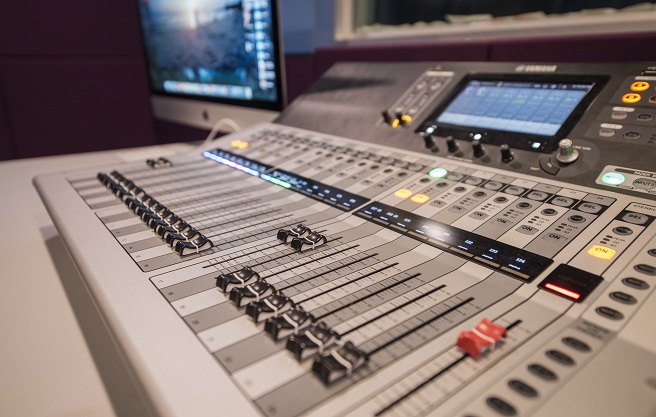 The studios provided here include the Broadcast Mini Studio, Video Lab and Audio Lab. These venues are to provide practical platforms to foster future Broadcast Communication professionals who are both creatively innovative and computer savvy.
The broadcast audio lab caters to the production of radio programme contents such as live talk shows, public service announcements and radio commercials. The Mini Studio creates a real-world studio based production experience in broadcasting and film while the new video labs provide an experiential learning environment for students to enhance their editing skills.
The University College has also taken the lead in pioneering the application of the broadcast industry's innovative software as a teaching tool. As broadcasting students, you are able to hone your hands-on TV/Radio production skills via up-to date broadcast labs and the latest professional video-editing software such as Final Cut Pro and Adobe Creative Clouds.
You will benefit from hands-on learning using high definition, digital-video cameras, video-lighting grips and boom mics for on-location production of TV programmes, commercials, documentaries and electronic-news gathering.
Programme:
---
Newsroom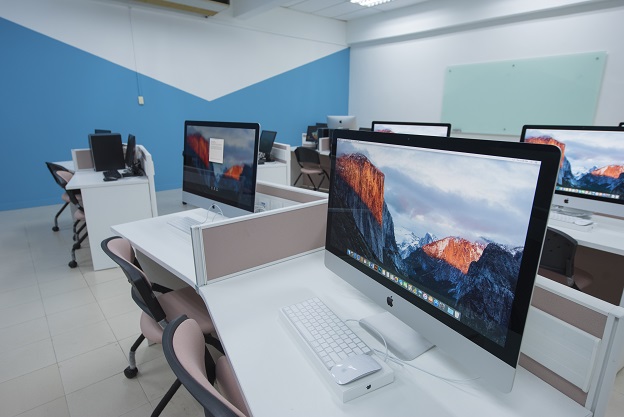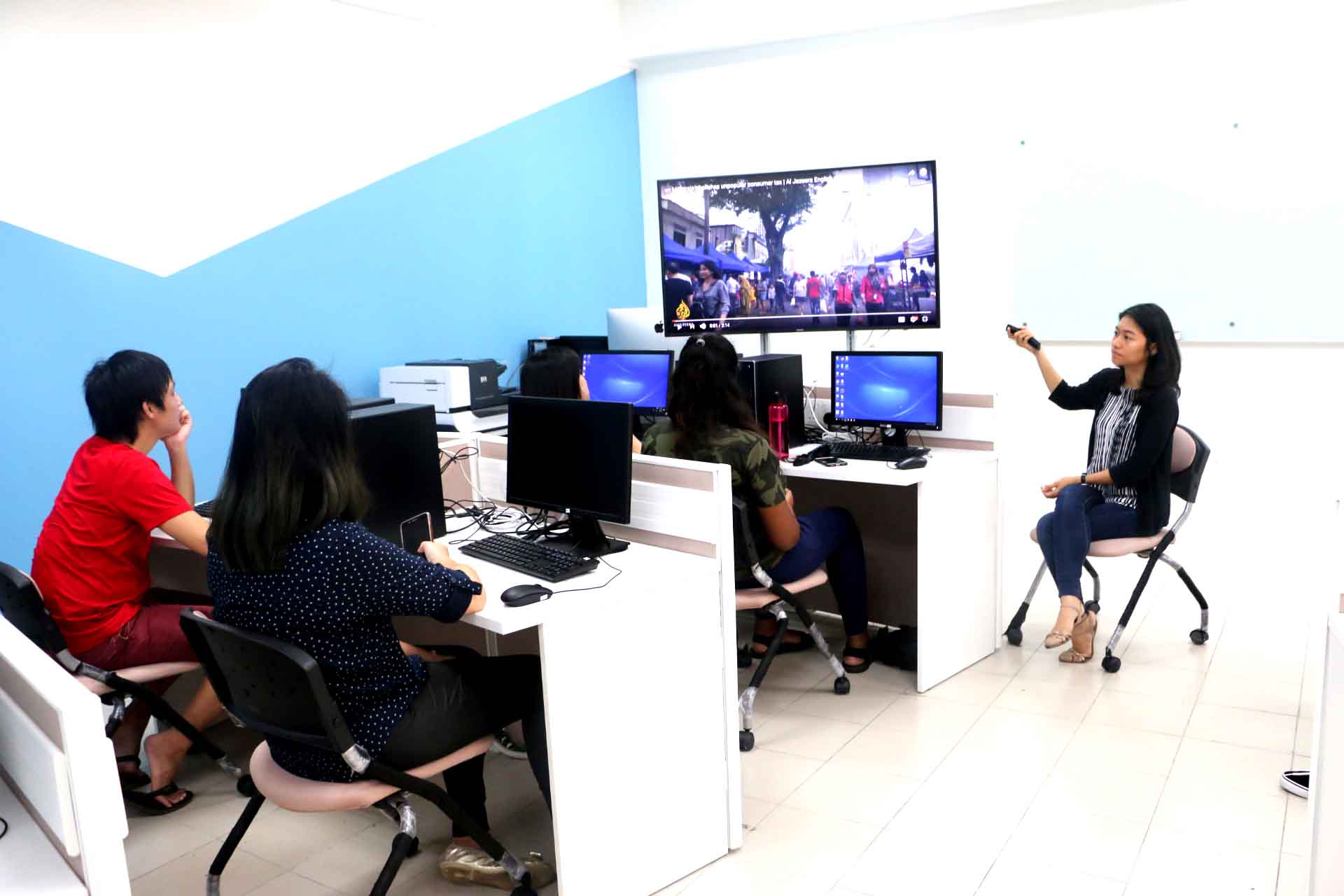 The newsroom offers journalism students a platform to enhance their writing, editing and reporting skills for the print, online and television news. Students have access to personal computers and the latest Apple iMac computers that are equipped with the up-to-date professional software i.e. the Adobe Creative Cloud and Final Cut Pro. The newsroom also has a smart-LED TV for students to preview and present their news production and laser printers for desktop publishing.
Programme:
---
CREATIVE INDUSTRIES LABORATORIES AND STUDIOS
Multimedia Labs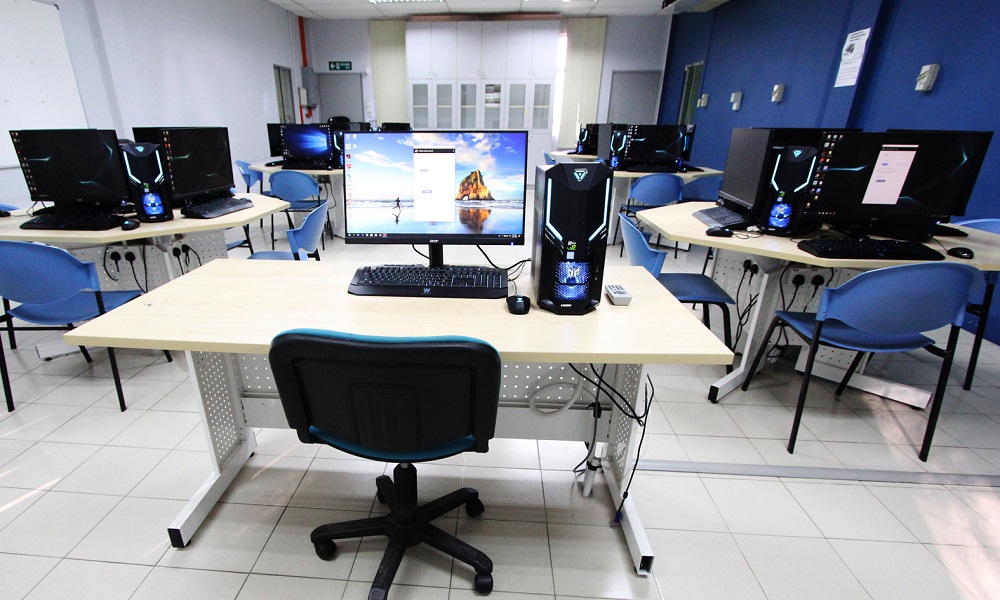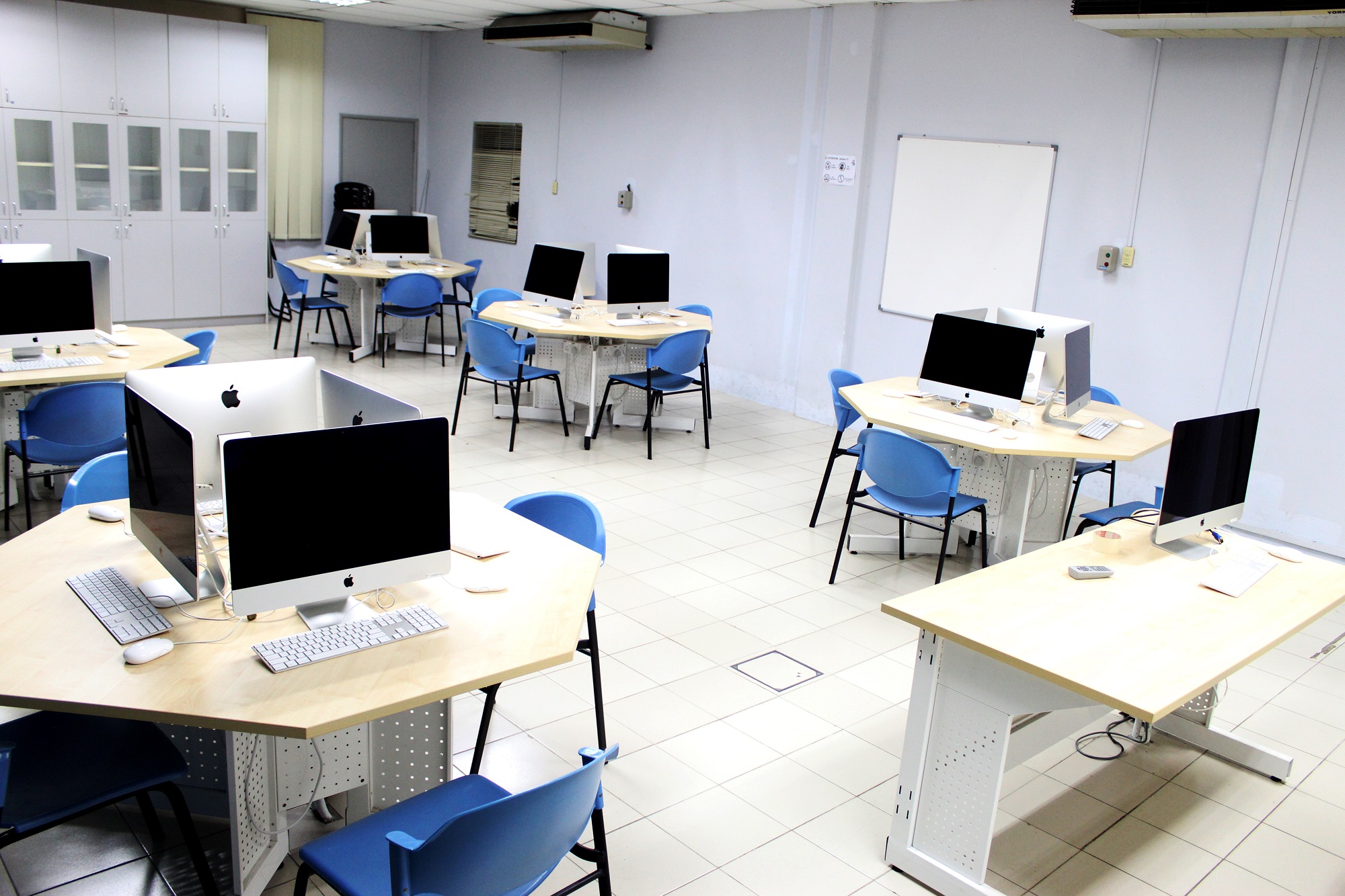 There are number of Mac and Windows-based Computer Labs available at the faculty. These Computer Labs offer up-to-date version of industrial-standard software , such as Adobe Dreamweaver,Adobe Illustrator and Adobe Photoshop, Adobe After Effect and 3D Studio Max that will bring you to the innovative edge of the multimedia and creative industry, becoming experts in visual production, electronic imaging, computer animation, software applications, and games design. Laboratories are also furnished with the latest Acer Predator computer that cater for 3D modeling, 3D animation, 2D animation and digital video production.
These labs will bring students to the innovative edge of the multimedia design and visual communication industry, becoming expert in visual production, electronic imaging, computer animation and game design.
Programme:
---
Fashion Studios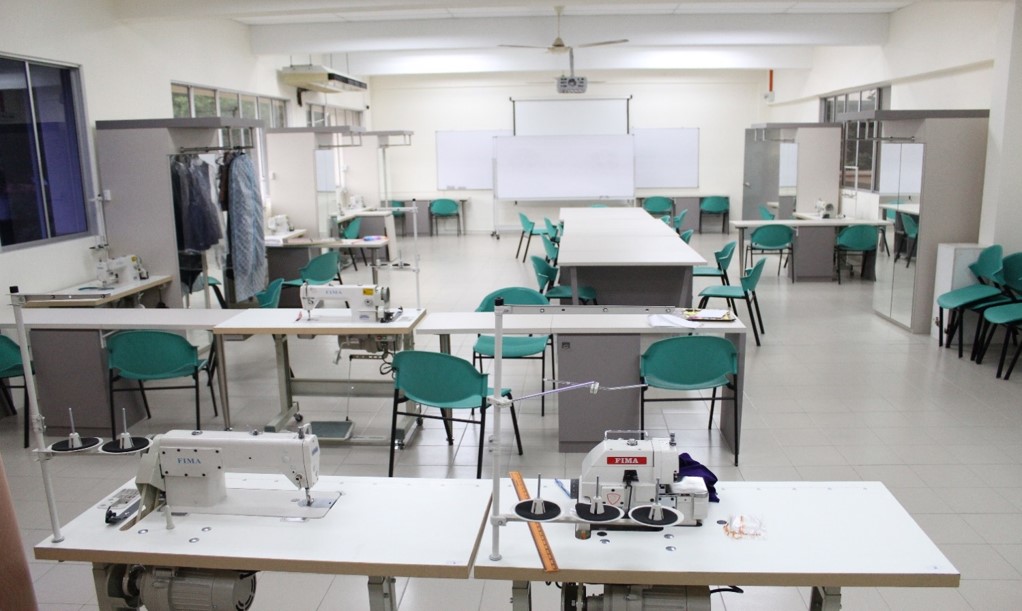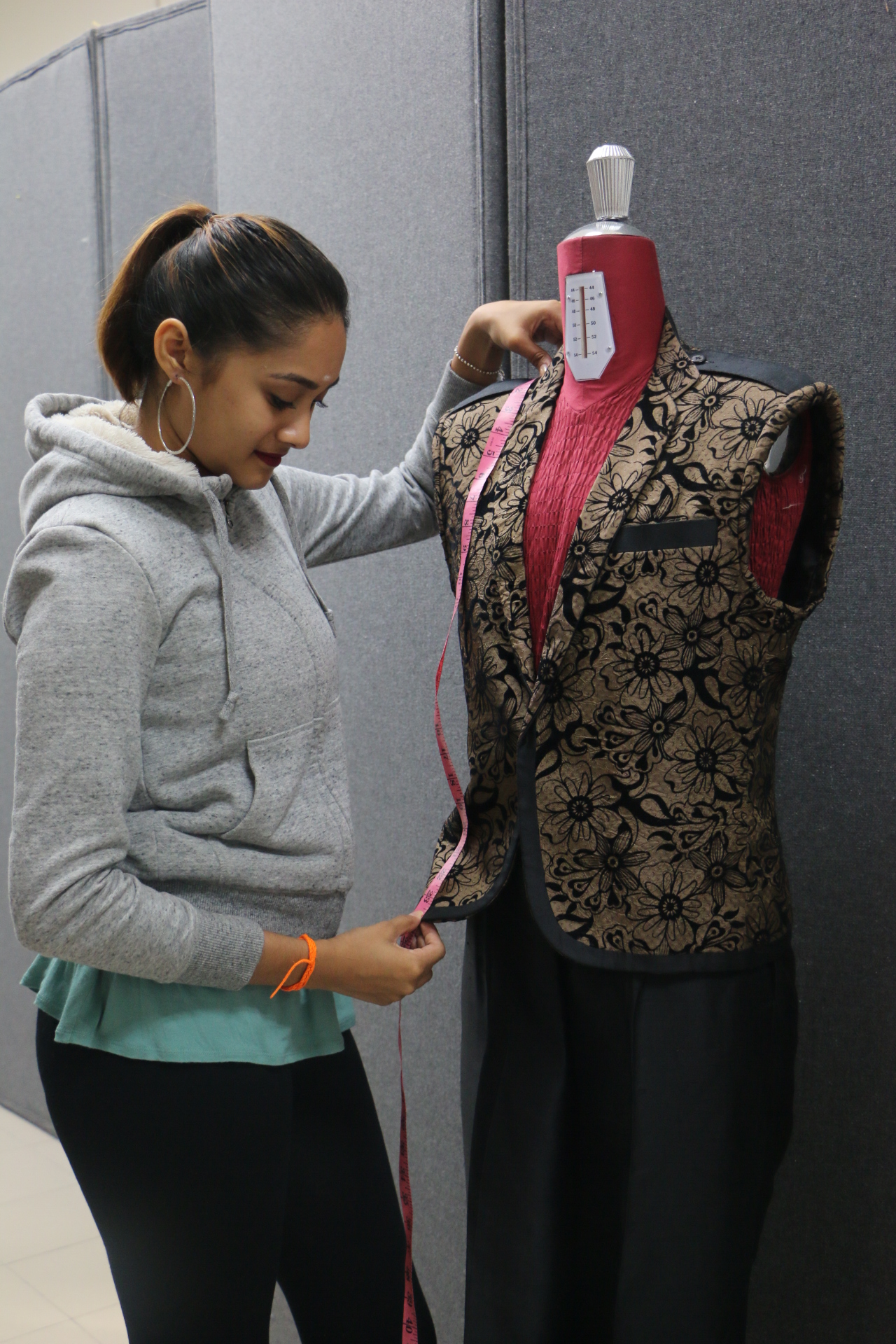 The studios provide a dedicated workspace for Fashion Design students working over a range of areas in women and men wear. The facility includes studios for flat patternmaking, cutting and construction including mannequins for drape; as well as a sewing workshop with specialised industrial sewing machines and equipment for a range of fabrications.
The Fashion Design programme offers students a practically challenging and interesting learning process that develops future couturiers and fashionistas who are critically aware of the creative needs of textile-and-trend.
Generally use for major and minor courses for fashion programme and also elective course. Use for sewing process, drafting paper pattern, ironing fabric, cut fabric, fitting and etc.
Programme:
---
Creative Workshops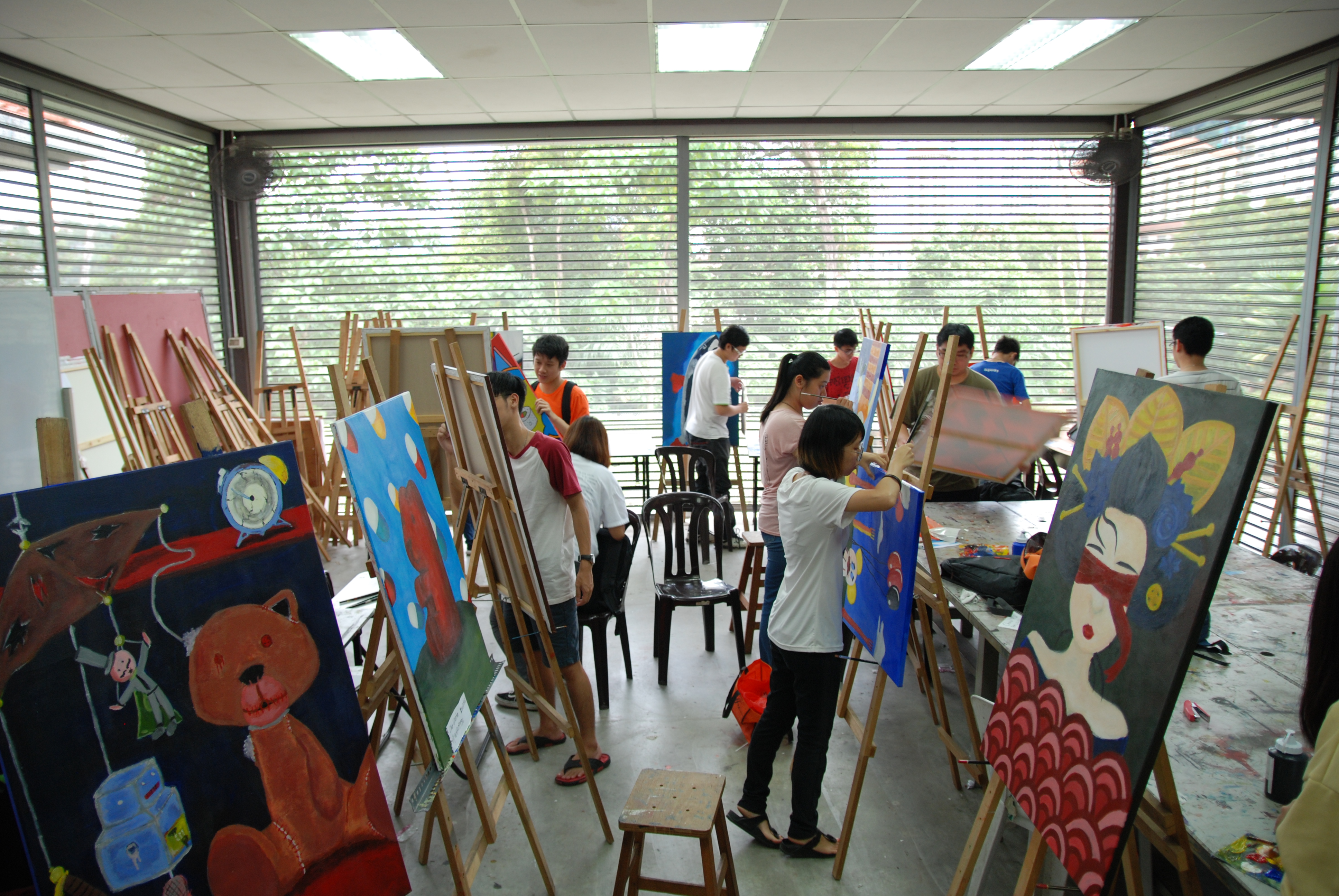 The Workshops provide a dedicated workspace for students working over a range of hands-on work such as painting, drawing and sculpturing.
Generally use for elective courses such as wet painting, sculpture, silk screen printing. The workshop is not just facilitate for course learning but also space for assignment, and group discussion
Programme:
---
Photography Studio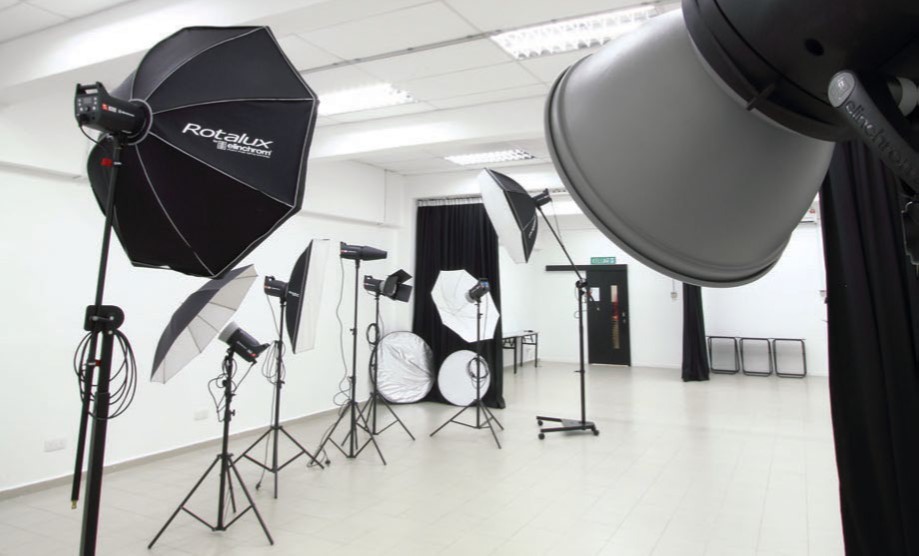 The studio is a photographic production space that caters towards cross disciplinary in art, communication and design collectives to research and investigate case studies in response to photographic based projects. The studio is equip with latest photographic utilities to facilitate contemporaneous work progress.
Students will benefit from technical practices and learning experiences of principles and theories relevant to the exploratory process trained within the photography studio. Students will have the opportunity to develop in-depth photographic skills that enhances technicality and conceptuality of professional imagery production.
Programme:
---
V Gallery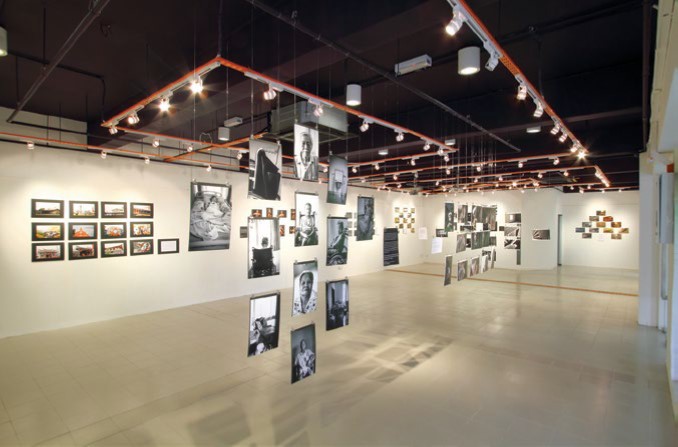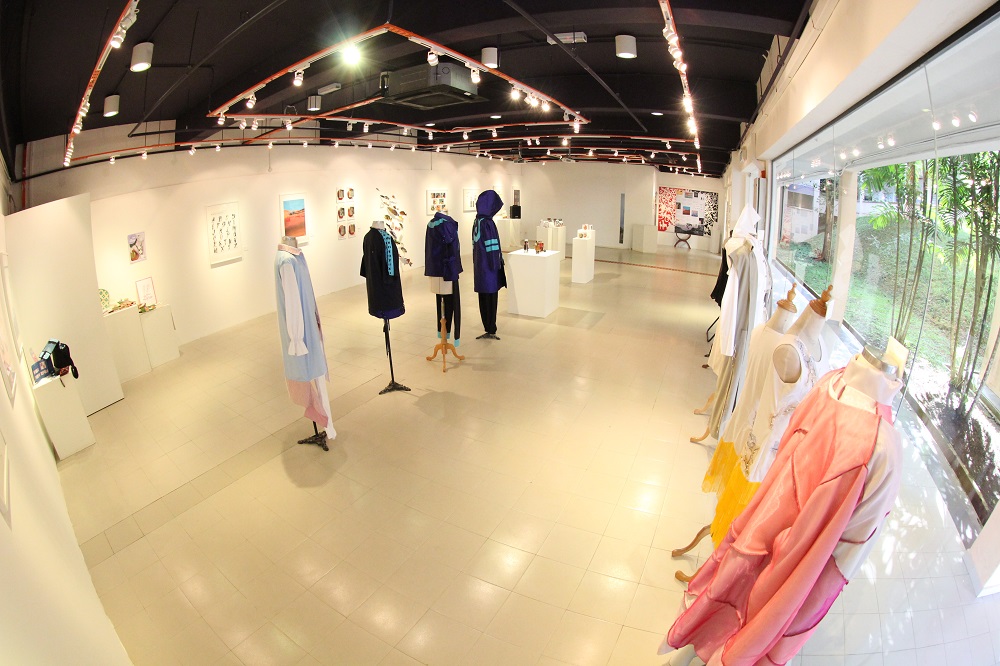 The V Gallery housed in TAR University College is managed by the Department of Creative Industries under the Faculty of Communication and Creative Industries. The space fosters diverse cross-over practices within the discipline of art and design which forms dynamic collaboration within three main programmes – Graphic Design, Multimedia Design and Fashion Design.
These programmes cater state-of-the-art projects that engages in various developments and productions involving creative innovation, art installations, exhibitions, talks and events that interconnects across contemporary means of enriching both the University community and public.
V GALLERY provides a vital platform for artists, designers, staff or students to showcase their collections of artwork and projects through creative display and curated exhibition.