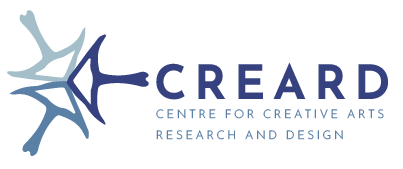 Introduction
The CREARD emphasises on creative arts and design; and supports academic activities that are essential to this field.
Location: Faculty of Communication & Creative Industries (FCCI)
CREARD aims at offering aid to researchers within the University and to advance creative arts and design knowledge in all areas by:
Encouraging and enhancing research culture among researchers

Organizing events including talks, symposiums, workshops, lectures, and conferences in diverse fields of creative arts and design research

Facilitating multidisciplinary researches and publications excellence through collaboration with other scholars

Establishing sustainable research collaborations with alliances between industry, other universities and government

Providing industrial partners with consultancy and assistance


Vision Statement
The centre's vision is to be a learning and innovation powerhouse whose success in research is acknowledged both locally and internationally.
The centre will focuses on gathering data and reflecting research findings across different art forms (visual arts & applied arts) and thereby generating a substantial impact on the culture and society more broadly.
The research centre intend to create an excellent atmosphere of support for teaching staff members of the Department of Creative Industries, TARUMT, broadly facilitating stellar developments in the field of creative arts and design. Also, through partnership with industry, other universities and government, the centre aims to increase the profile of scholars and institutional recognition.