Programme Overview:
This programme covers a wide range of topics in analogue and digital electronics, microcontrollers, programming, semiconductor devices, introduction to integrated circuit layout, data communication and telecommunication. The programme trains students in fundamental of circuit analysis and design in electronics, computer networking and programming. It aims to develop students' analytical and logical skills as well as good hands-on skills
Duration:
2 years
Intake:
May
Campuses:
Academic Progression:
Graduates may be admitted into Year 2 of: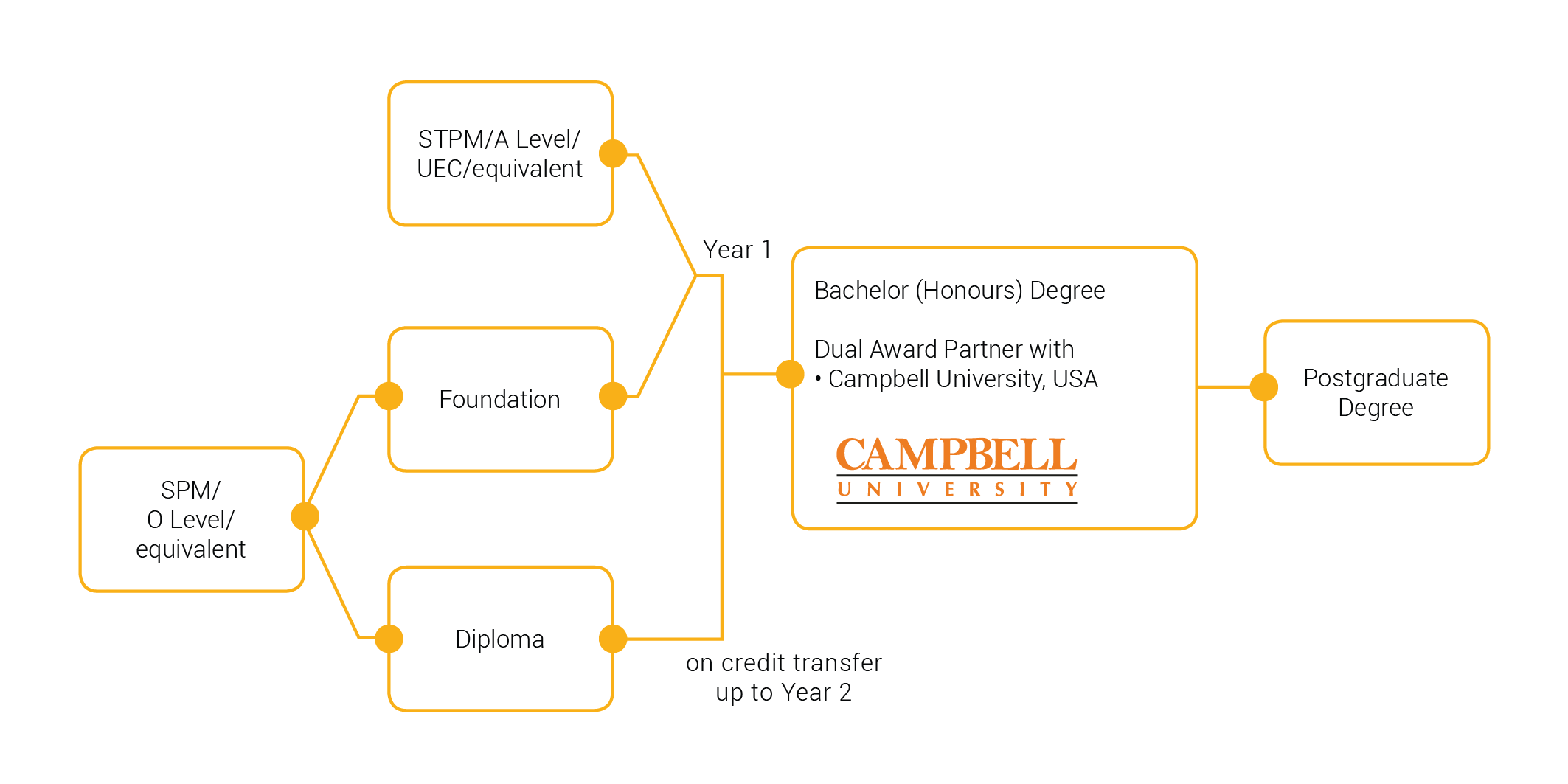 Programme Outline:
Principles of Electric Circuits
Digital Logic Principles I
Digital Logic Principles II
Circuits and Signals
Analogue Electronics
Data Communications and Networks
Telecommunications
Microcontrollers
Introduction to Integrated Circuit Layout
Physics I
Physics II
Introduction to Semiconductor Devices and Fabrication
Information Technology
Introduction to Programming
Principles of Information Systems
Object-Oriented Programming Techniques
Web Design and Development
Engineering Mathematics I
Engineering Mathematics II
Engineering Mathematics III
Engineering Mathematics IV
Engineering Mathematics V
Engineering Mathematics VI
Entrepreneurial Studies
Language, Mata Pelajaran Pengajian Umum (MPU) and Co-curricular Courses:
English Language, English for Communication, Bahasa Kebangsaan A, Pengajian Malaysia 2, Public Speaking, English for IELTS, Civic Consciousness and Volunteerism, Co-curricular
Career Prospects:
Electronics Technicians
Embedded Systems Technicians
Service and Maintenance Personnel
Computer Systems Support Personnel
Network Support Personnel
Firmware Programmers
Fees & Financial Aid:
Estimated Total Fees: RM 18,900 (Malaysian Student)
The estimated total fees may vary by 10%
For more information on Fees, click here.
For more information on Financial Aid, click here.