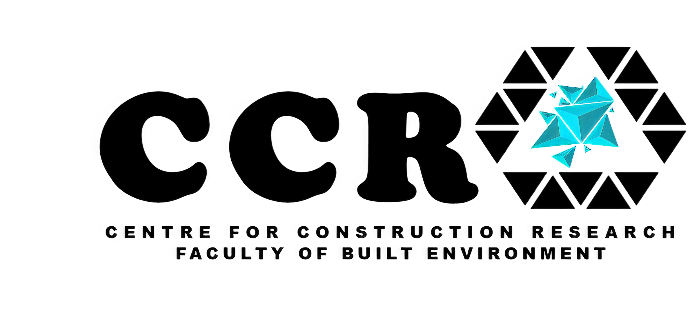 Centre for Construction Research (CCR)
The CCR acts as a one-stop centre or a platform to promote and conduct research activities pertaining to the built environment. Following TAR UMT research, development, and commercialisation initiative, CCR also acts as a drive to explore new ideas and possibilities, to deliver end products / techniques, and to nurture entrepreneurs-cum-researchers.
Vision
To become an active and dynamic research centre in carrying out research / projects pertaining to the built environment.
Objectives
The CCR is devoted to the fulfilment of scholarly and academic activities including, but not limited to the following:
Secure long and/or short research/industry projects.
Attract internal and external research/project collaboration (academia and industry).
Promote and facilitate the postgraduate studies in the Built Environment programme.
Promote the circulation of knowledge and experience within and outside TAR UMT.
Encourage the involvement of academic staff and students in research/projects.
Promote and facilitate research activities/projects.
Our Focus & Activities
The CCR explores and is open to any forms of collaboration with the AEC industry, universities, and researchers in R&D, training, teaching, and learning. Activities include the identification of specific research areas in the form of brain-storming sessions, training sessions, workshops, and seminars.