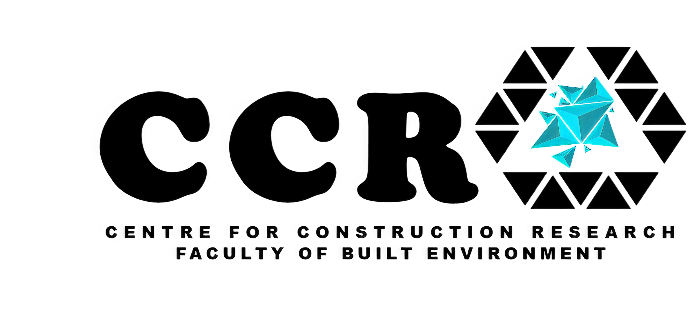 Centre for Construction Research (CCR)
The CCR acts as a one-stop centre or a platform to promote and conduct research activities pertaining to the built environment. Following TAR UMT research, development, and commercialisation initiative, CCR also acts as a drive to explore new ideas and possibilities, to deliver end products / techniques, and to nurture entrepreneurs-cum-researchers.
Vision
To become an active and dynamic research centre in carrying out research / projects pertaining to the built environment.
Objectives
The CCR is devoted to the fulfilment of scholarly and academic activities including, but not limited to the following:
Secure long and/or short research/industry projects.
Attract internal and external research/project collaboration (academia and industry).
Promote and facilitate the postgraduate studies in the Built Environment programme.
Promote the circulation of knowledge and experience within and outside TAR UMT.
Encourage the involvement of academic staff and students in research/projects.
Promote and facilitate research activities/projects.
Our Focus & Activities
The CCR explores and is open to any forms of collaboration with the AEC industry, universities, and researchers in R&D, training, teaching, and learning. Activities include the identification of specific research areas in the form of brain-storming sessions, training sessions, workshops, and seminars.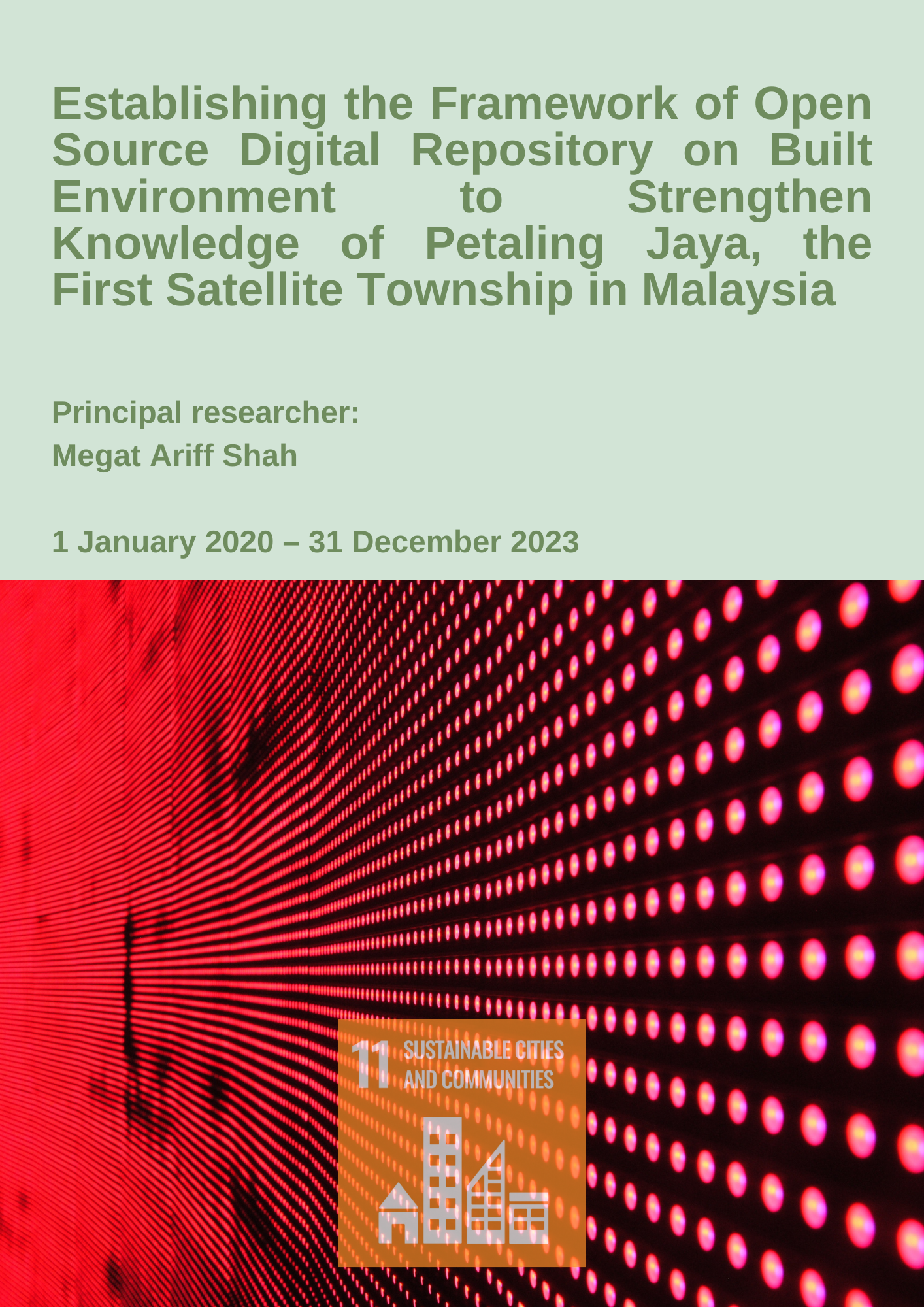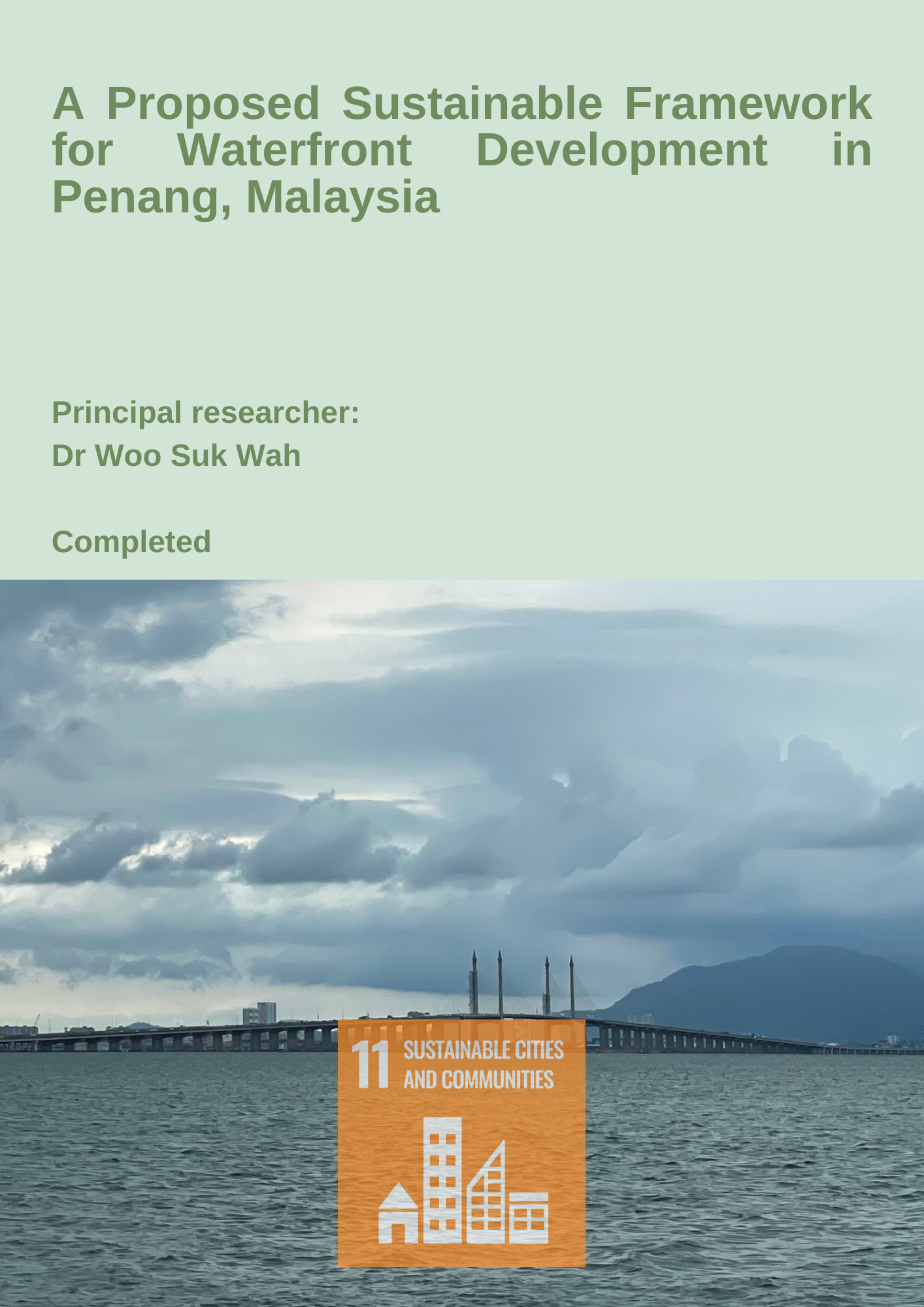 Publications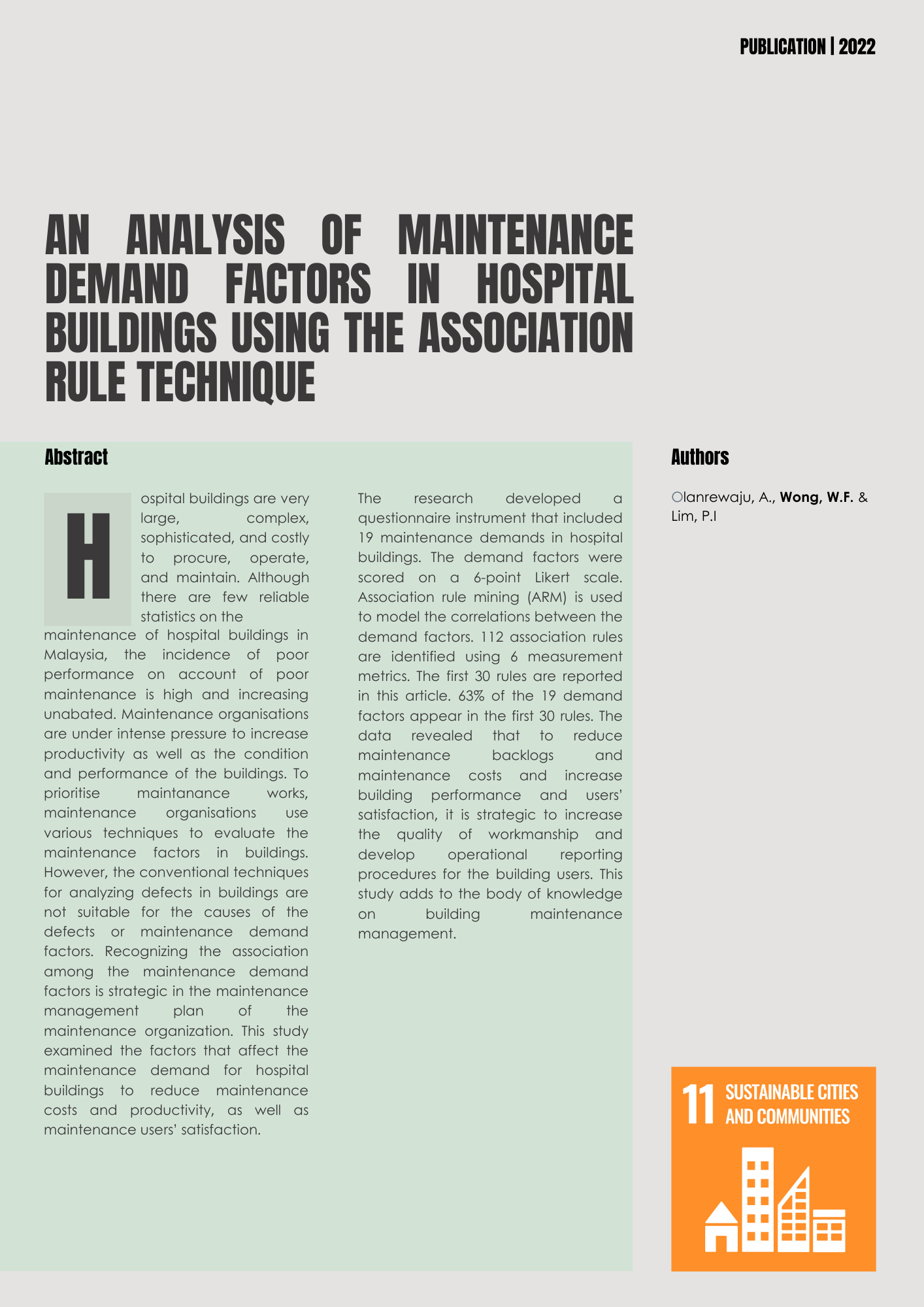 Olanrewaju, A., Wong, W.F. & Lim, P.I. (2022). An Analysis of Maintenance Demand Factors in Hospital Buildings Using the Association Rule Technique. Asian Journal of Civil Engineering, 24, 693–709. https://doi.org/10.1007/s42107-022-00524-x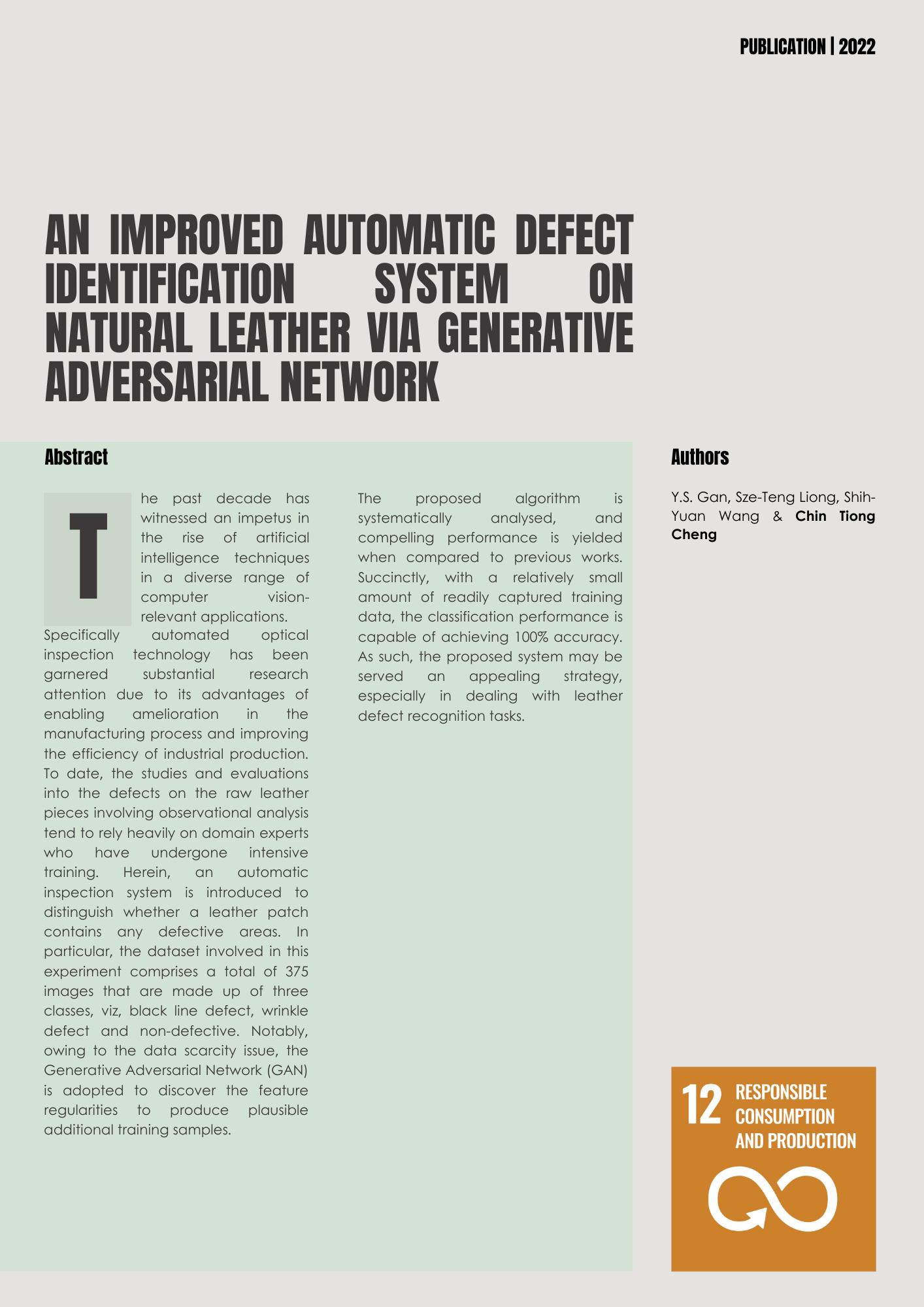 Gan, Y.S., Liong, S.T., Wang, S.Y. & Cheng, C.T. (2022). An Improved Automatic Defect Identification System on Natural Leather via Generative Adversarial Network. International Journal of Computer Integrated Manufacturing, 35(12), 1378-1394. https://doi.org/10.1080/0951192X.2022.2048421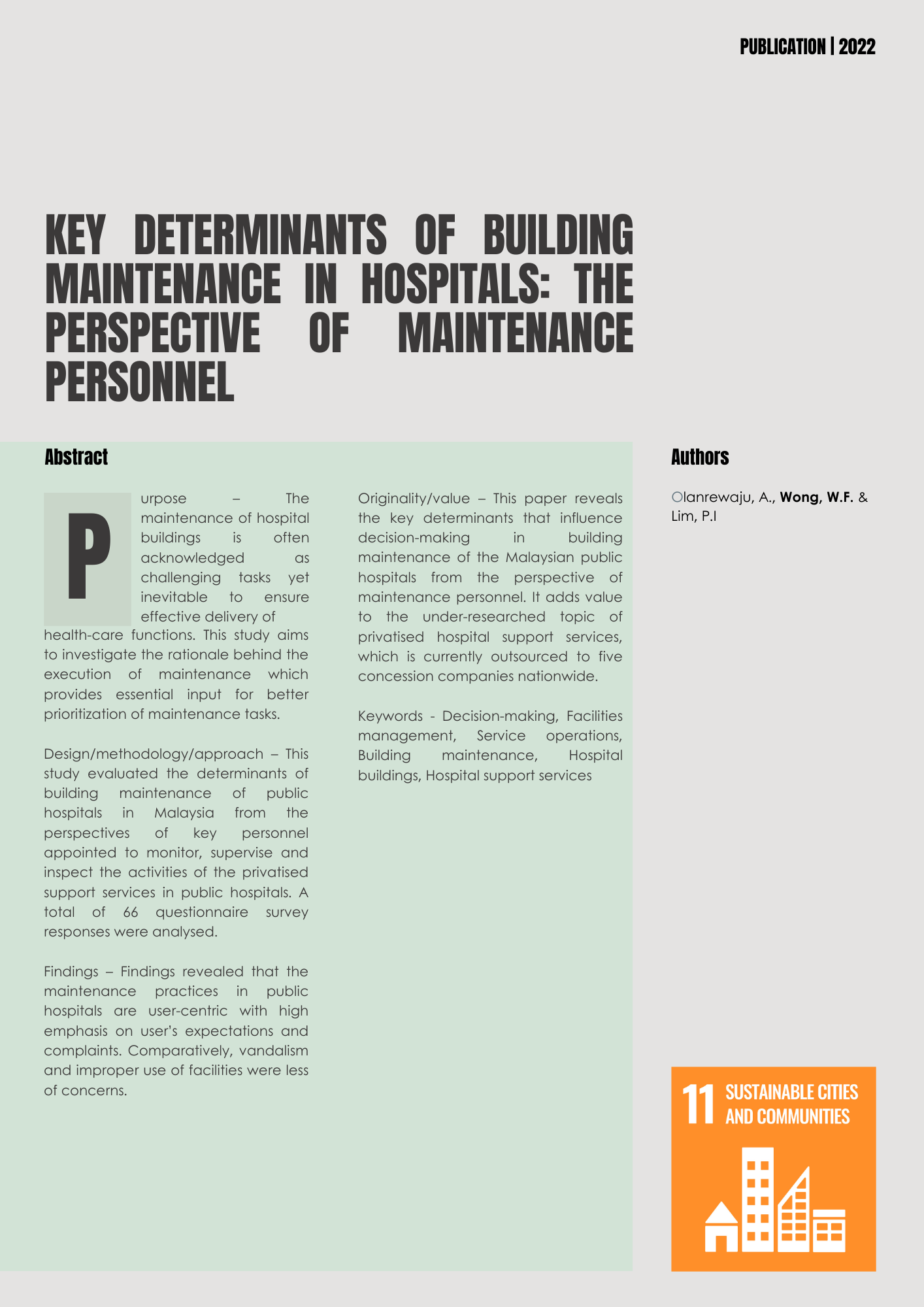 Wong, W.F., Olanrewaju, A. & Lim, P.I. (2022). Key Determinants of Building Maintenance in Hospitals: The Perspective of Maintenance Personnel. Facilities, 40(13/14), 879-894. https://doi.org/10.1108/F-03-2022-0039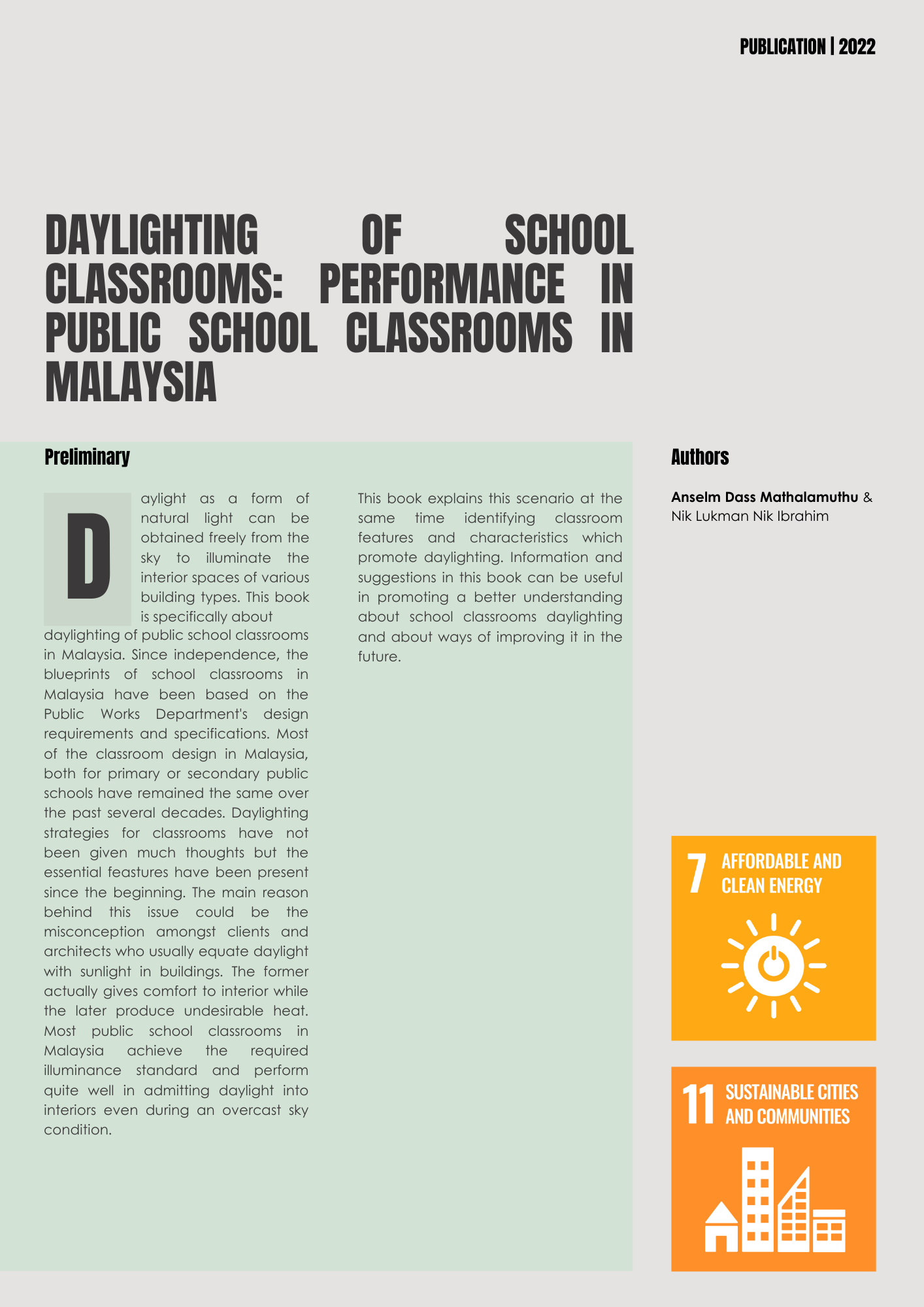 Anselm Dass Mathalamuthu & Nik Lukman Nik Ibrahim (2022). Daylighting Of School Classrooms: Performance In Public School Classrooms In Malaysia. Bangi: Universiti Kebangsaan Malaysia.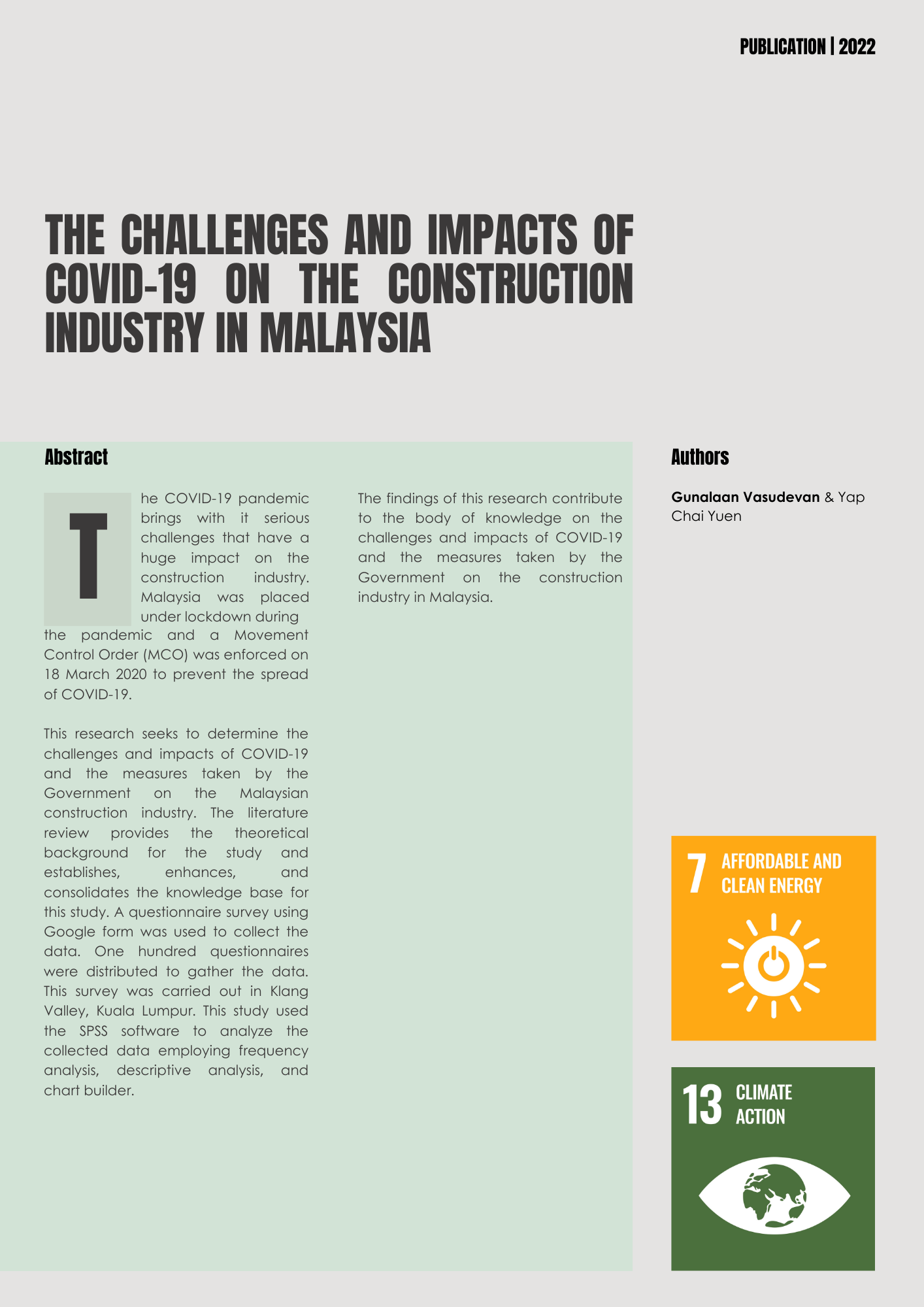 Gunalaan Vasudevan & Yap, C.Y. (2022). The Challenges and Impacts of COVID-19 on the Construction Industry in Malaysia. Advances in Civil Engineering Materials, 223, 101-107. https://doi.org/10.1007/978-981-16-8667-2_13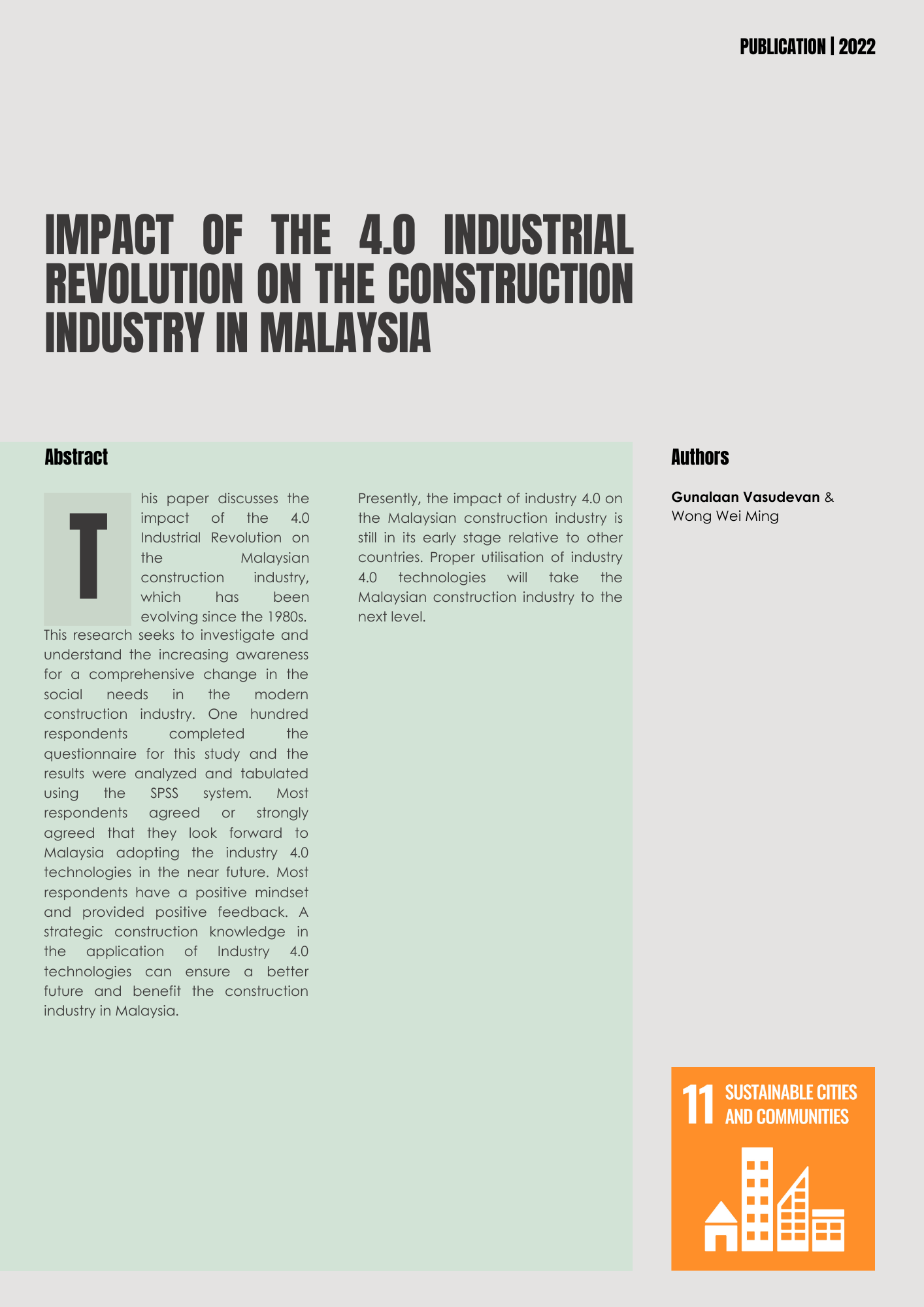 Gunalaan Vasudevan & Wong, W.M. (2022). Impact of the 4.0 Industrial Revolution on the Construction Industry in Malaysia. Advances in Civil Engineering Materials, 223, 93-100. https://doi.org/10.1007/978-981-16-8667-2_12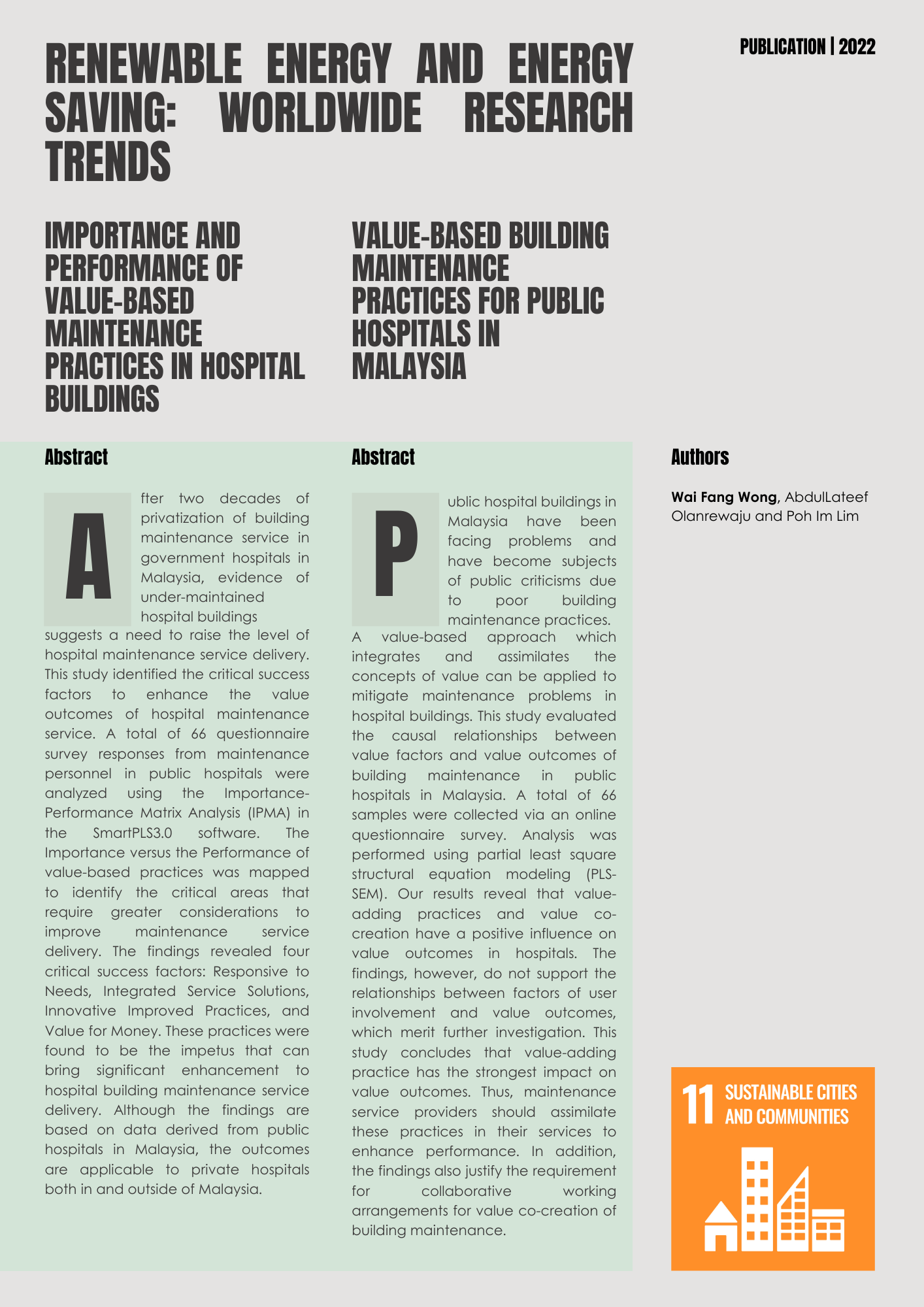 Wong, W.F., Olanrewaju, A. & Lim, P.I. (2022). Importance and Performance of Value-Based Maintenance Practices in Hospital Buildings. In Alberto-Jesus Perea-Moreno (Ed). Renewable Energy and Energy Saving: Worldwide Research Trends (pp. 161-173). Sustainability. https://doi.org/10.3390/books978-3-0365-4666-7
Wong, W.F., Olanrewaju, A. & Lim, P.I. (2022). Value-Based Building Maintenance Practices for Public Hospitals in Malaysia. In Alberto-Jesus Perea-Moreno (Ed). Renewable Energy and Energy Saving: Worldwide Research Trends (pp. 99-114). Sustainability. https://doi.org/10.3390/books978-3-0365-4666-7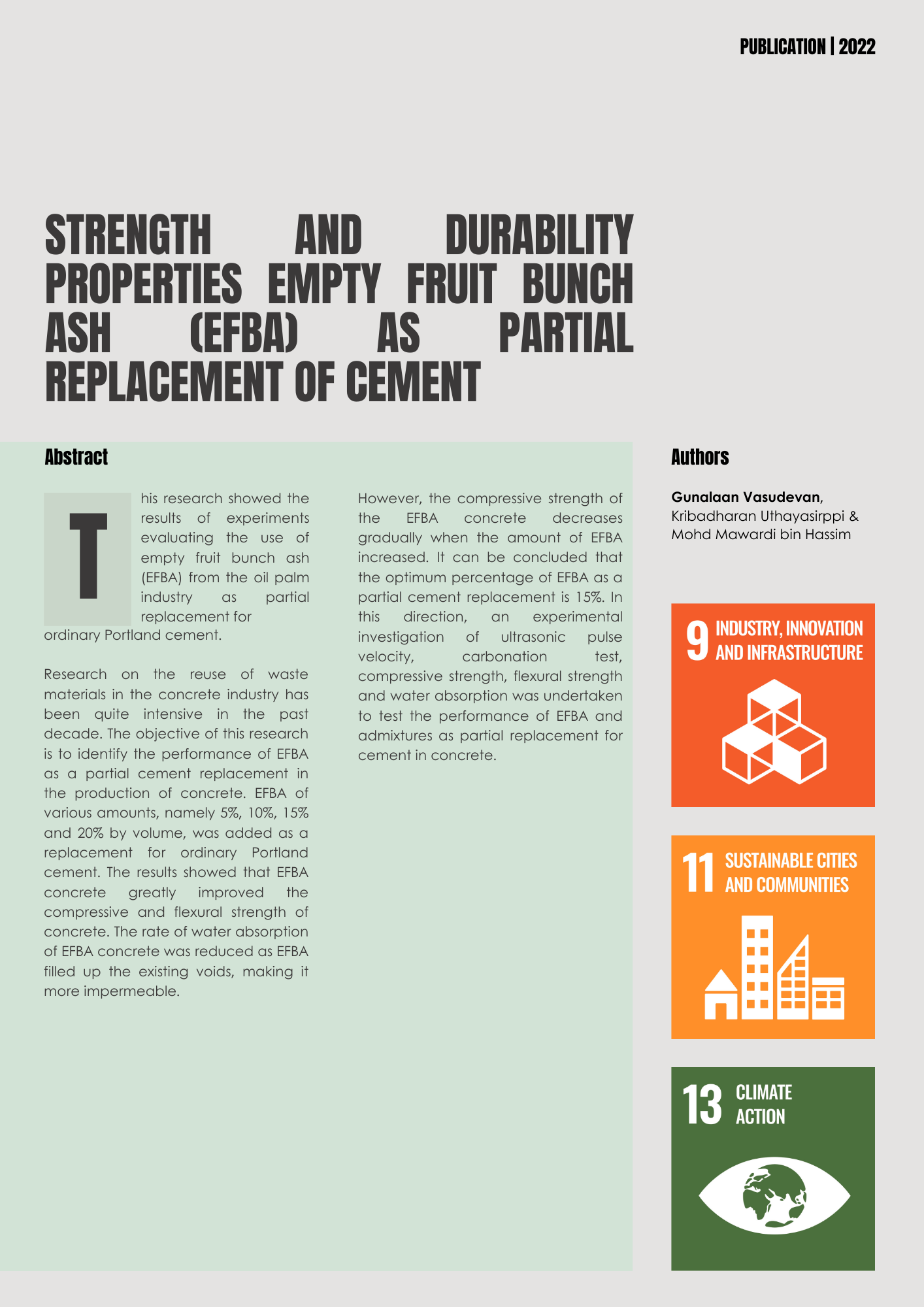 Gunalaan Vasudevan, Kribadharan Uthayasirppi & Mohd Mawardi bin Hassim (2022). Strength and Durability Properties Empty Fruit Bunch Ash (EFBA) as Partial Replacement of Cement. In: Strauss, E. (eds) Proceedings of the 6th International Conference on Civil Engineering, ICOCE 2022, Singapore. ICOCE 2022. Lecture Notes in Civil Engineering, 276. Springer, Singapore. https://doi.org/10.1007/978-981-19-3983-9_5
Mazura Binti Mahdzir (2022). The Current Status and Issues of Urban Greening in Malaysia. Bulletin Urban Greening Technology. https://urbangreen.or.jp/cfmagazine/117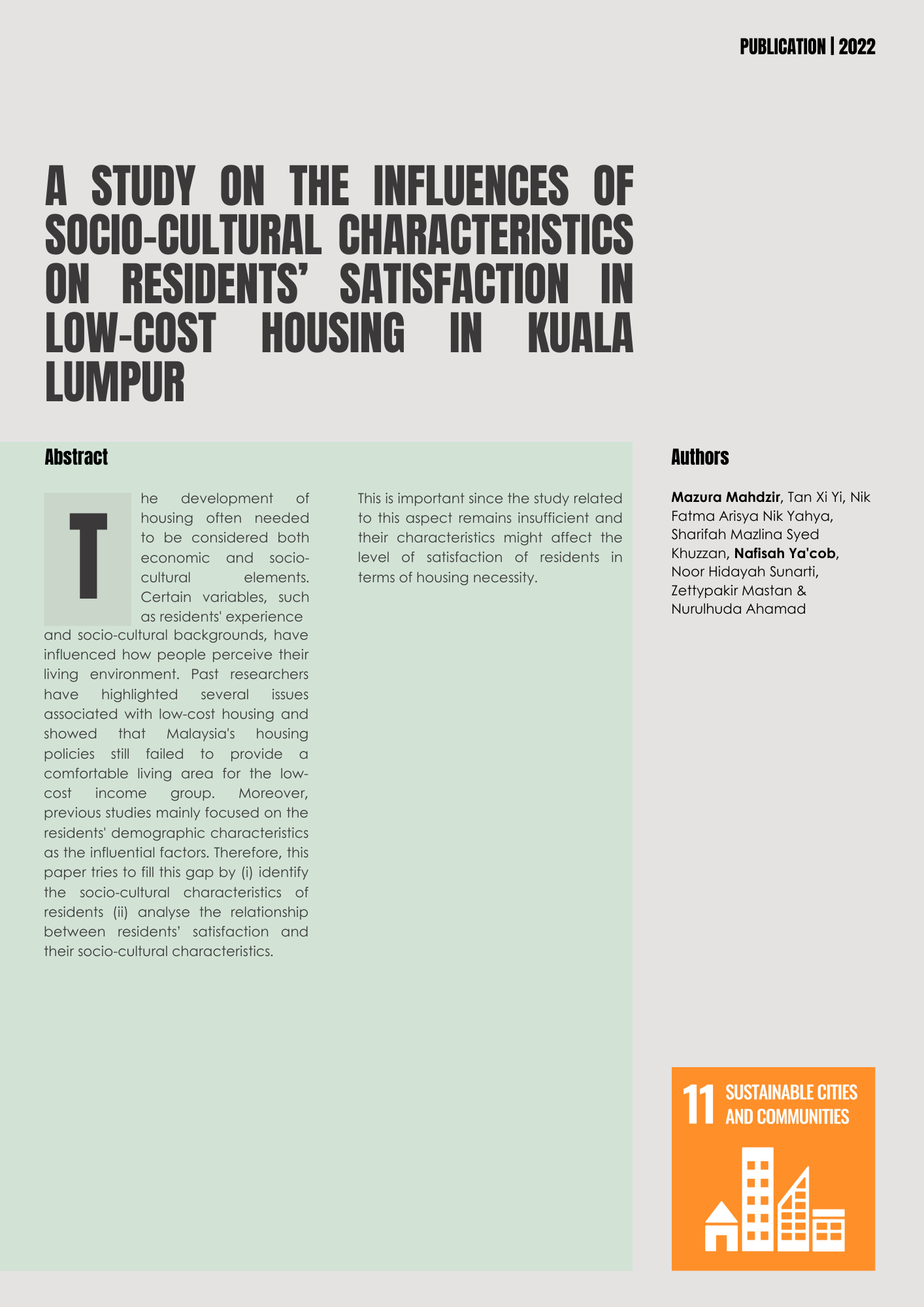 Mazura Mahdzir, Tan, X.Y. Nik Fatma Arisya Nik Yahya, Sharifah Mazlina Syed Khuzzan, Nafisah Ya'cob, Noor Hidayah Sunarti, Zettypakir Mastan & Nurulhuda Ahamad (2022). A Study on the Influences of Socio-Cultural Characteristics on Residents' Satisfaction in Low-Cost Housing in Kuala Lumpur. Current Research Journal of Social Science, 05(2), 112-129. https://journalofsocialsciences.org/pdf/vol5no2/CRJSSH_Vol05_No2_p_112-129.pdf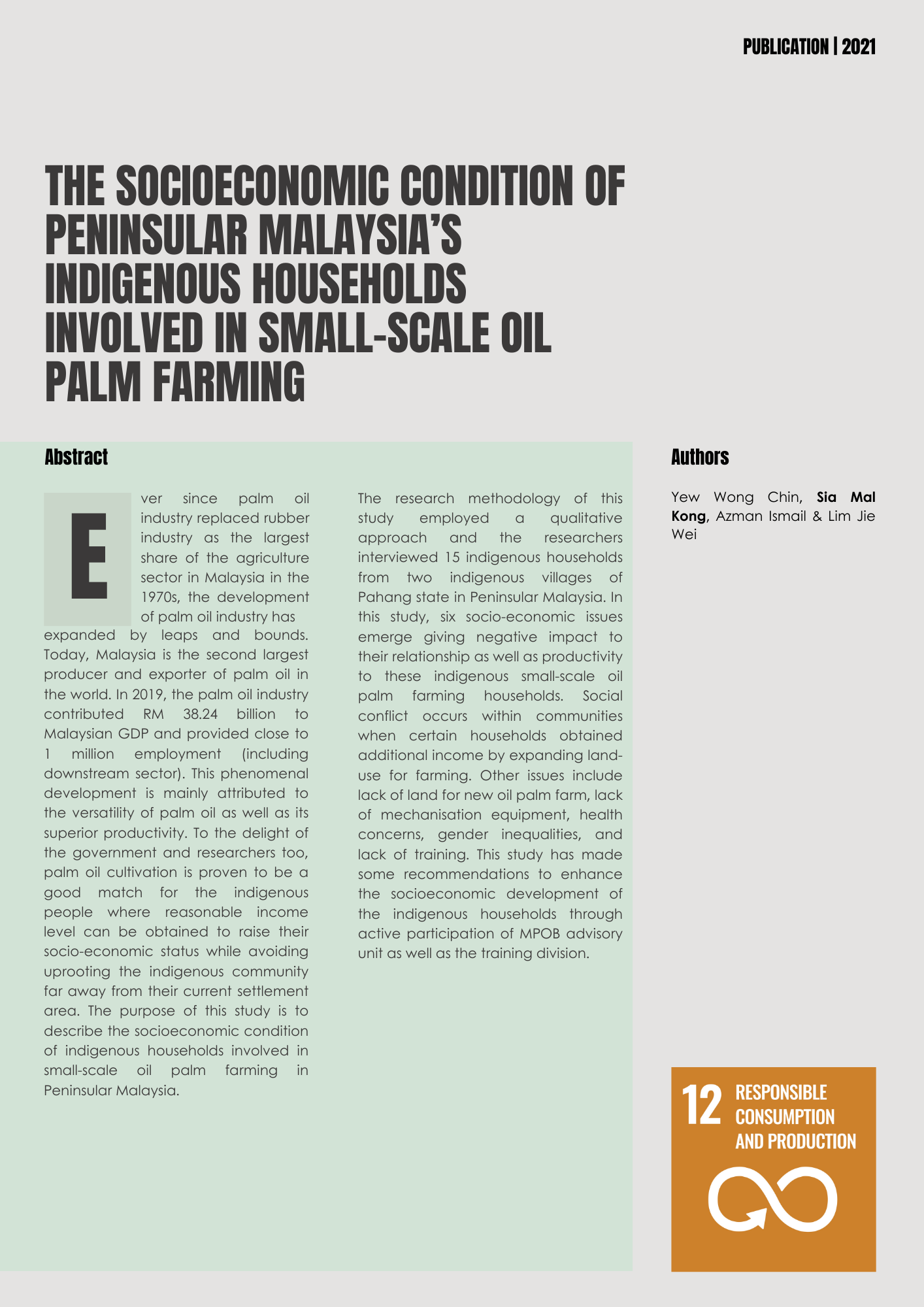 Yew, W.C., Sia, M.K., Azman Ismail & Lim, J.W. (2021). The Socioeconomic Condition of Peninsular Malaysia's Indigenous Households Involved in Small-Scale Oil Palm Farming. Journal of Education and Social Sciences, 17(1), 189-193. https://www.jesoc.com/issue/volume-17-june-2021-issue-1/