Programme Overview:
This is a multi-discipline programme designed to provide essential academic base in the discipline of construction management, quality surveying and property development needed in the construction industry. This programme focuses on planning, co-ordination and control of the construction project from inception till completion stage; managing financial issues of the project; managing the production of design, tender, contract and construction drawing including tender and contract documents; managing the selection of appropriate procurement system, contractual arrangement and tendering method which satisfies the client's needs in term of time, cost, quality and legal aspects; and managing the contractual issues based on general contract principles of Building Contract as well as general legal principles of Contract Law, Sale of Goods Act and Law of Tort
Intake
May
Duration:
3 Years
Campus
KL Main Campus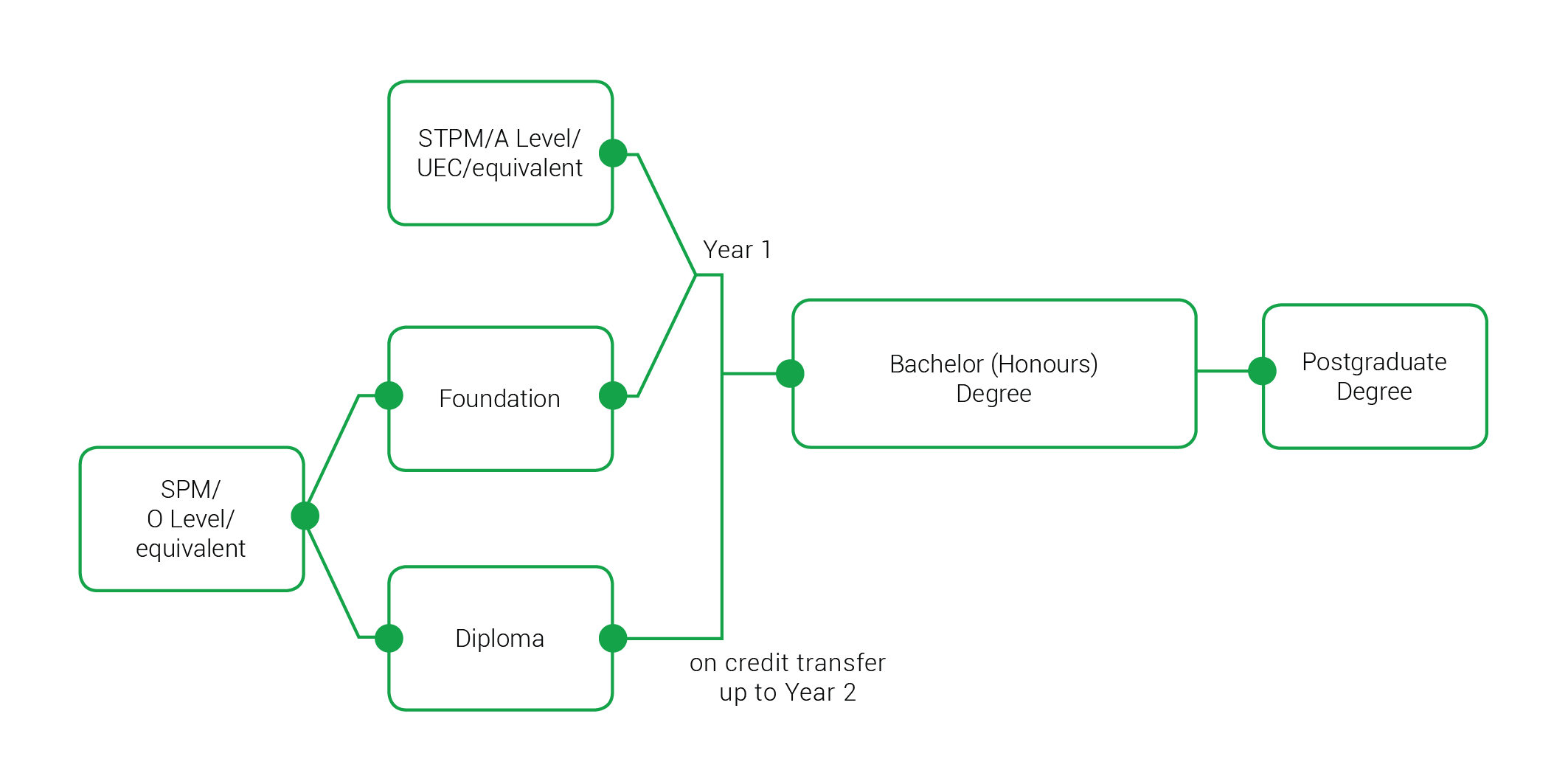 Programme Outline:
Principles of Management
Accounting & Financial Management
Project Planning, Programming & Production
Management of Building Production
Site Management
Construction Health and Safety Management
IT & CAD
Software Application for Built Environment
Project Management
Principles of Economics
Construction Economics
Advanced Construction Economics
Building Construction Technology
Construction Materials
Civil Engineering Construction Technology
Structural Studies
Site Surveying
Prices Analysis for Construction Works
Measurement & Contract Documentation
Environmental Science & Building Services
Mechanical & Electrical Services
Principles of Law
Land Development Law
Building By-Laws, Acts &Contracts
Procurement Strategy
Contract Administration
Integrated Projects
Research Methodology
Project & Dissertation
Industrial Training
Minimum Entry Requirements: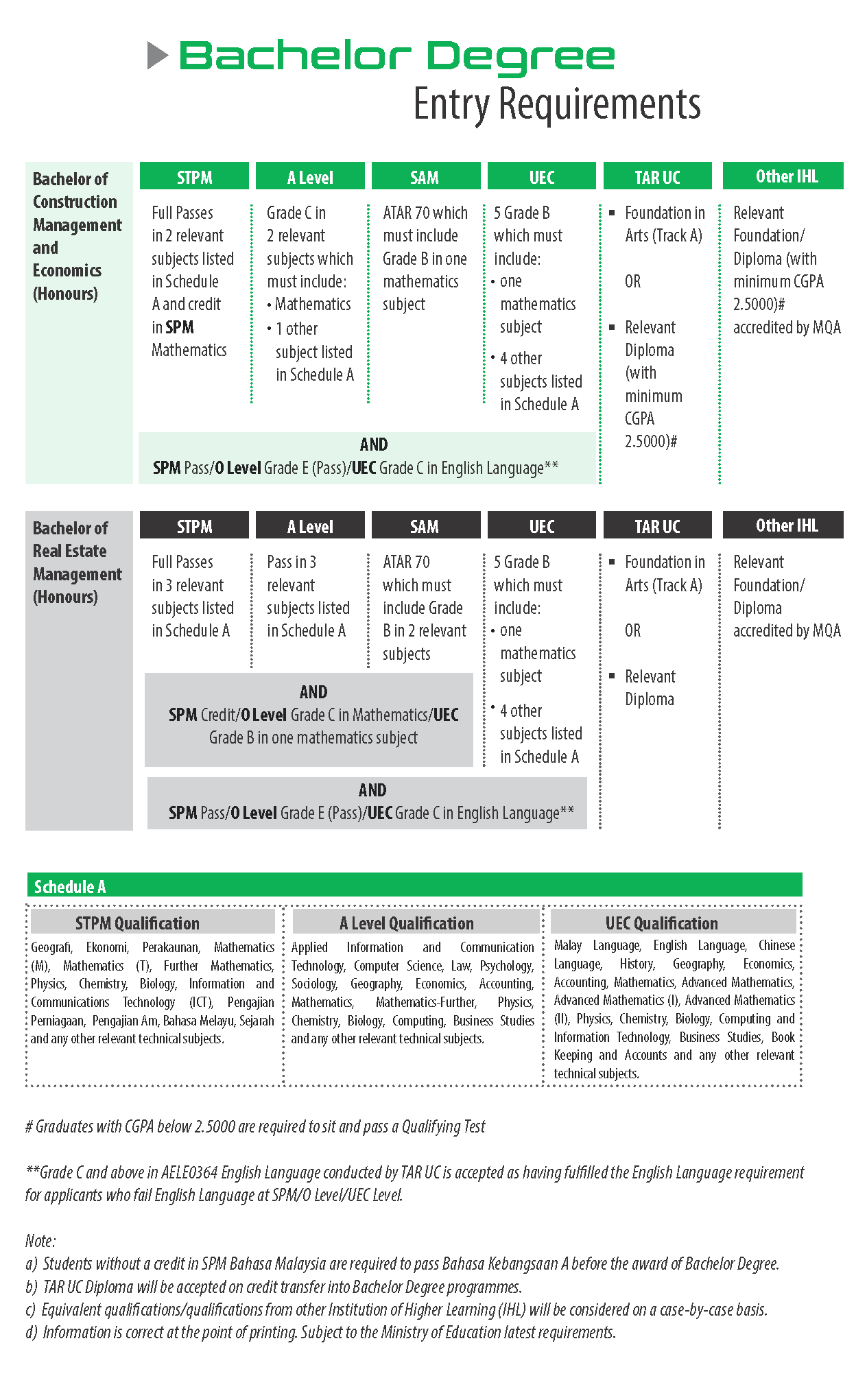 Career Prospects:
Graduates can be employed as:
Construction Coordinator
Site Supervisor
Planner
Building Inspector
Purchasing Coordinator
Contract Administrator
And gradually, the graduate with experienced can be employed as :
Assistant Construction Manager / Construction Manager
Assistant Prooject Manager/Project Manager
Planner Engineer
Contract Manager
Fees & Financial Aid:
Estimated Total Fees: (RM) 36,500 – Malaysian Students
(RM) 51,000 – International Students
The estimated total fees may vary by 10%. It covers all fees payable to TAR UC i.e.:
Tuition fee
Caution money
Registration fee
Award assessment
Orientation & activity fee
Facilities & resources fee
Laboratory/ workshop fee
Special administration fee (where applicable)
For more information about the fee, click here.
Merit scholarship
To find out more, click here.
Other scholarship
To find out more, click here.
Financial Aid
For PTPTN, click here.
For Study Loan, click here.
For more information on Financial aid, click here.