Programme Overview:
This programme has been designed with the aim to equip students with essential fundamental skills for careers in property valuation, estate agency, property management, property development, market research and property investment and finance under the built environment sector Malaysia. The programme focuses in core competencies required on property valuation in wide ranges of property and purposes inclusive of traditional, statutory, investment, plant and machinery, special properties and development appraisal. Students will also be trained in property development, land purchase, property management, support service, managing and maintaining residential, commercial and industrial property and be exposed to financial, legal in investment practices such as investment analysis, viability study, market study and portfolio management of real estate projects.
Intake
January, July & November
Duration
3 ½ years
Campus
KL Main Campus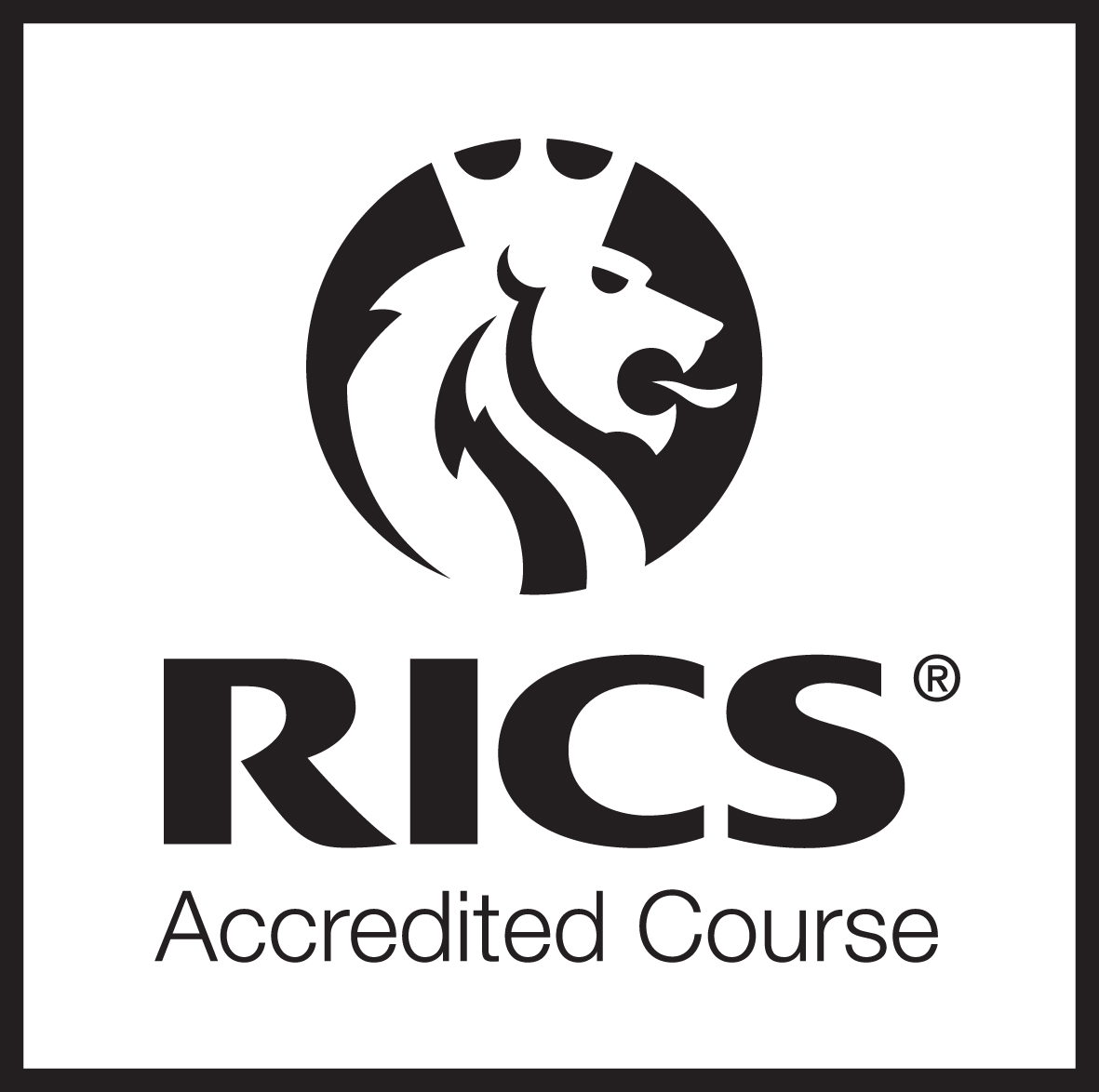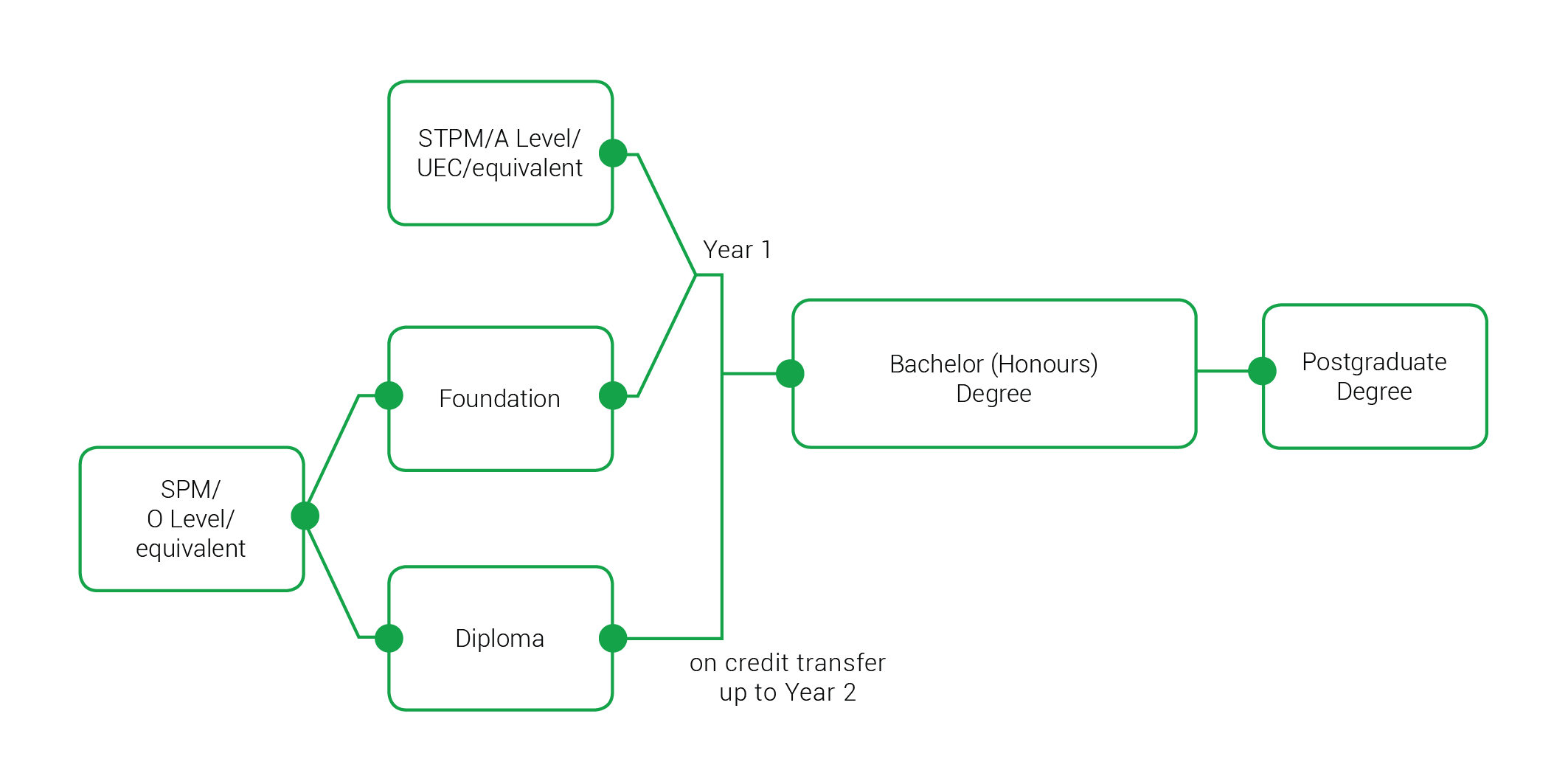 Accreditation: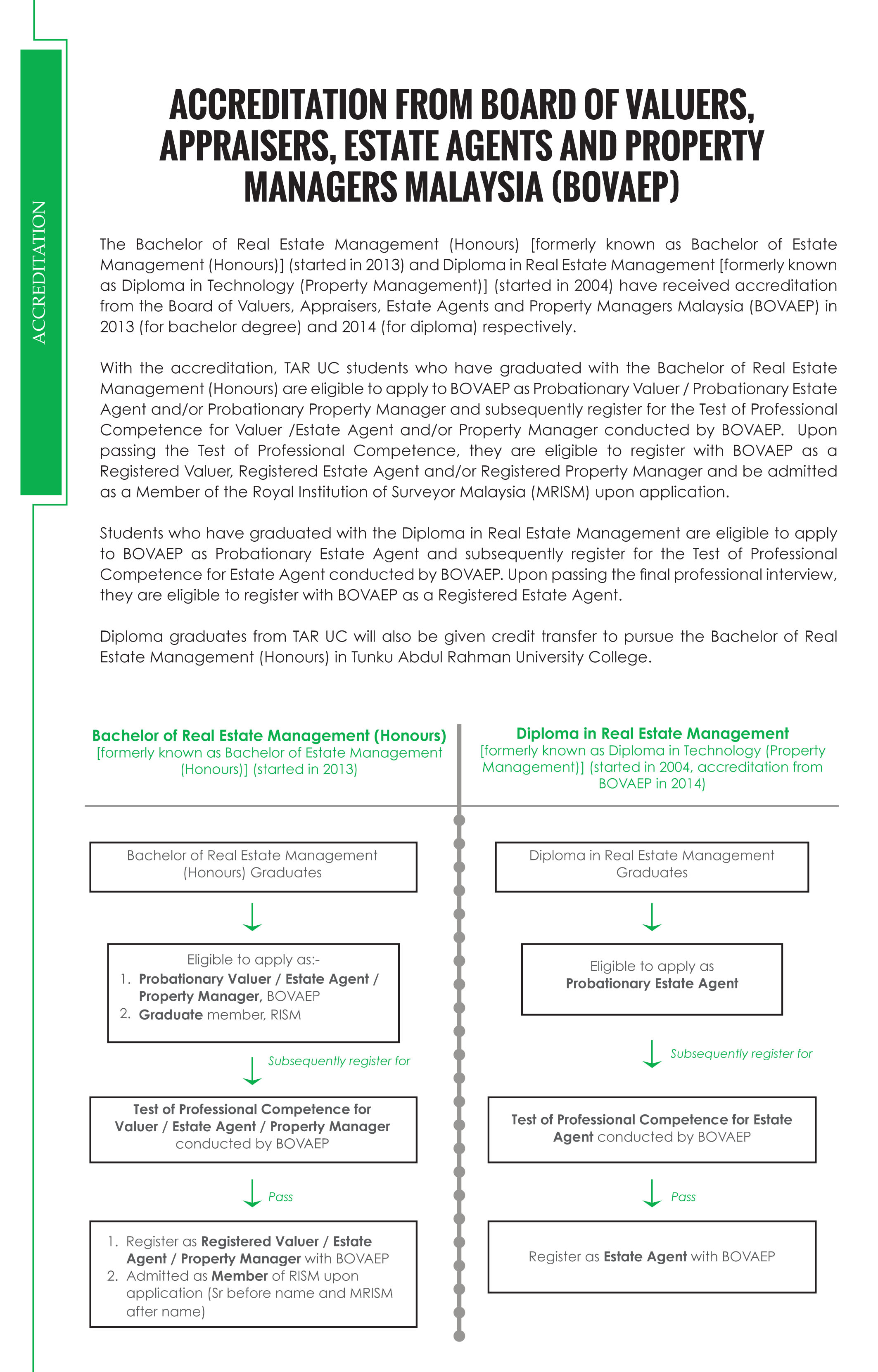 Programme Outline:
Introduction to Valuation
Applied Valuation
Investment Valuation
Valuation of Special Properties
Statutory Valuation
Advanced Valuation
Professional Practice
Principles of Management
Facilities Management
Property Management
Property Market Research & Marketing
Property Development, Investment and Finance
Accounting & Financial Management
Building Maintenance Management
Building Construction Technology
Principles of Economics
Land Economics
Principles of Law
Property Law
Building By-Laws
Law of Property Taxation
Land Acquisition
IT & CAD / BIM and IT
GIS in Property Management
Site Surveying
Environmental Science & Building Services
Mechanical & Electrical Services
Town and Country Planning
Property Development Economics
Integrated Projects
Research Methodology
Project & Dissertation
Industrial Training
LANGUAGE, MATA PELAJARAN PENGAJIAN UMUM (MPU) AND CO-CURRICULAR COURSES:
English Language, English for Communication, English for the Profession, Tamadun Islam dan Asia, Hubungan Etnik, Bahasa Kebangsaan A, Entrepreneurship, Moral dan Etika/Contemporary Malaysian Issues, Co-curricular
Minimum Entry Requirements: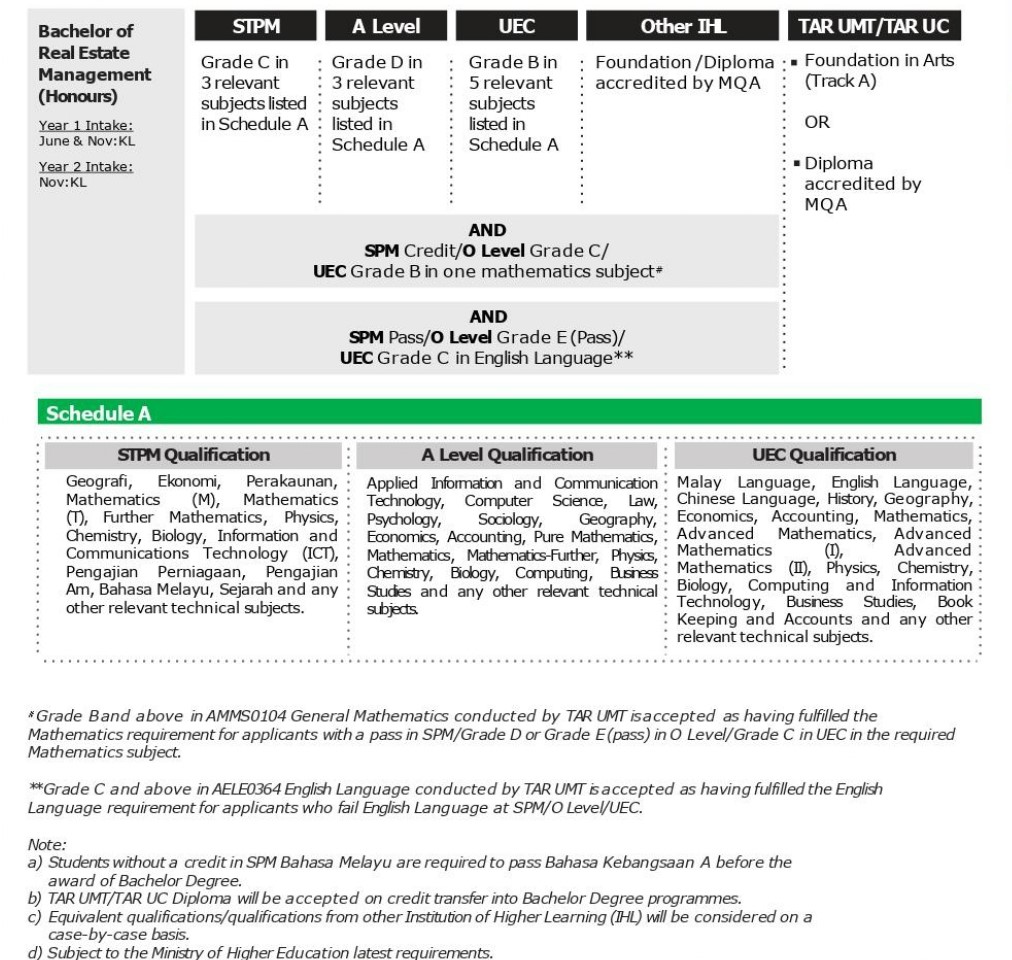 Career Prospects:
Graduates can be employed as:
Valuer
Estate Agent
Property Manager
Property Market Researcher
Property Development
Property Investment
Leasing/Tenancy Officer or Executive
Fees & Financial Aid:
Estimated Total Fees: (RM) 39,700 – Malaysian Students
(RM) 69,300 – International Students
The estimated total fees may vary by 10%. It covers all fees payable to TAR UMT i.e.:
Tuition fee
Caution money
Registration fee
Award assessment
Orientation & activity fee
Facilities & resources fee
Laboratory/ workshop fee
Special administration fee (where applicable)
For more information about the fee, click here.
Merit scholarship
To find out more, click here.
Other scholarship
To find out more, click here.
Financial Aid
For PTPTN, click here.
For Study Loan, click here.
For more information on Financial aid, click here.