Programme Overview:
The BSc of Quantity Surveying (Hons) programme aims to empower students with academic and practical knowledge in Quantity Surveying and preparing them to respond to high demands of qualified and competent Quantity Surveyors in Malaysia as well as international construction industry. This programme equips students through the Quantity Surveying courses with essential knowledge and skills in Quantity Surveying practices such as preparing feasibility study of the project; handling financial issues of the project; preparing tender and contract documents including measurement of construction works and pricing; evaluation and selection of appropriate procurement system, contractual arrangement and tendering method which satisfies the client's needs in term of time, cost, quality and legal aspects; and advising the contractual issues based on general contract principles of Building Contract as well as general legal principles of Contract Law, Sale of Goods Act and Law of Tort.
Intake
Jan & May
Duration
4 years
Campus
KL Main Campus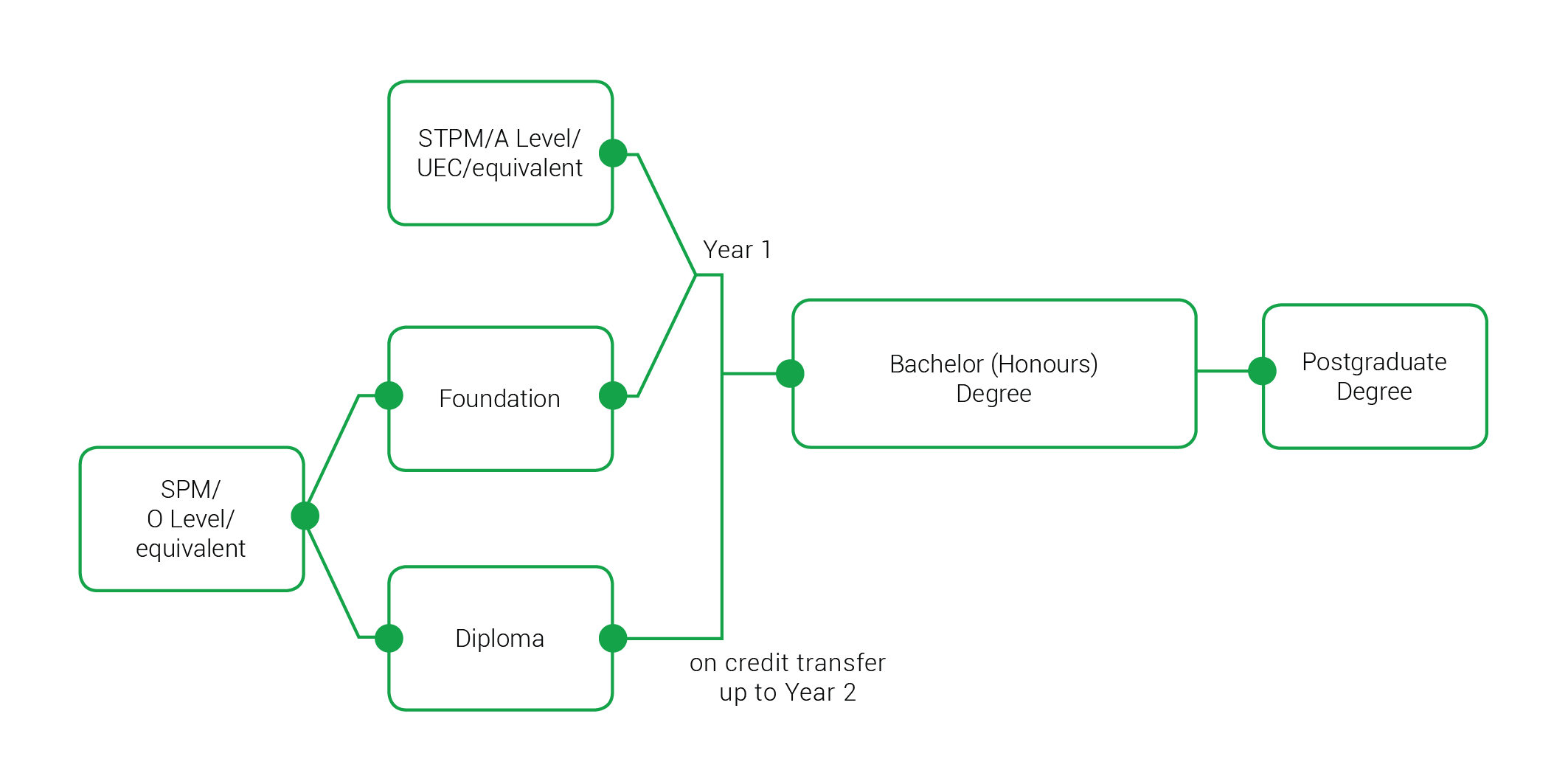 Accreditation:
Accreditation from Board of Quantity Surveyors Malaysia (BQSM)
The Bachelor of Quantity Surveying (Honours) (started in 2013) and Diploma in Quantity Surveying [formerly known as Diploma in Technology (Quantity Surveying)] (started in 2000) have received accreditation from the Board of Quantity Surveyors Malaysia (BQSM).
With the accreditation, TAR University College students who have graduated with the Bachelor of Quantity Surveying (Honours) are eligible to apply to BQSM as Provisional Quantity Surveyor and subsequently register for the Assessment of Professional Competence (Tier 1) for Quantity Surveyors conducted by BQSM. Upon passing the Assessment of Professional Competence, they are eligible to register with BQSM as a Professional Quantity Surveyor and use the postfix PQS after their name. Candidates are also eligible to register with the Royal Institution of Surveyors Malaysia (RISM) as Graduate Members at the time of application as Provisional Quantity Surveyor with BQSM. Professional Quantity Surveyor will also be eligible to be admitted as a Member of RISM and use the prefix Sr before his name and postfix MRISM provided he is a Graduate Member of RISM at the time of application as Provisional Quantity Surveyor with BQSM.
Students who have graduated with the Diploma in Quantity Surveying with CGPA 2.7500 or above will be given advanced entry to pursue the Bachelor of Quantity Surveying (Honours) in Tunku Abdul Rahman University College.
The Diploma in Quantity Surveying is recognised as an approved sub-professional qualification by BQSM/RISM. Graduates with Diploma in Quantity Surveying may be given exemption for the Foundation and First Examinations of RISM's Professional Examinations for Quantity Surveying. They can then proceed to sit for the Intermediate and Final Examinations to be eligible for professional membership with RISM as Graduate Member.
Programme Outline:
Measurement of Substructure Works
Measurement of Superstructure Works
Measurement of Architecture Works
Measurement of Plumbing & Electrical Works
Measurement of Civil Engineering Works
Measurement of External Works
Construction Materials
Building Construction Technology
Civil Engineering Construction Technology
Principles of Economics
Building Economics
Development Economics
Professional Practice
Principles of Law
Land Development Law
Building By-Laws, Acts & Contracts
Construction Law
Structural Studies
Principles of Management
Project Management
Prices Analysis for Building Works
Prices Analysis for External & Plumbing Works
IT & CAD
Site Surveying
Mechanical & Electrical Services
Research Methodology
Environmental Science & Building Services
Software Application for Built Environment
Accounting & Financial Management
Integrated Projects
Project and Dissertation
Industrial Training
LANGUAGE, MATA PELAJARAN PENGAJIAN UMUM (MPU) AND CO-CURRICULAR COURSES:
English Language, English for Communication, English for the Profession, Tamadun Islam dan Asia, Hubungan Etnik, Bahasa Kebangsaan A, Entrepreneurship, Moral dan Etika/Contemporary Malaysian Issues, Co-curricular
Minimum Entry Requirements:
Career Prospects:
Graduates can be employed as:
Contract/Project Executive
Estimator
Contract Administrator
Contract Manager
Procurement Manager
Professional Cost Manager
Consulting Quantity Surveyor
Fees & Financial Aid:
Estimated Total Fees: (RM) 39,500 – Malaysian Students
(RM) 63,600 – International Students
The estimated total fees may vary by 10%. It covers all fees payable to TAR UC i.e.:
Tuition fee
Caution money
Registration fee
Award assessment
Orientation & activity fee
Facilities & resources fee
Laboratory/ workshop fee
Special administration fee (where applicable)
For more information about the fee, click here.
Merit scholarship
To find out more, click here.
Other scholarship
To find out more, click here.
Financial Aid
For PTPTN, click here.
For Study Loan, click here.
For more information on Financial aid, click here.