Programme Overview:
Architecture is the art and science of designing and erecting buildings, structures, objects and outdoor spaces. This programme is an ideal entry into joining an architecture course in Malaysia, and equips students with fundamental knowledge and skills in architectural design practices and technological aspects such as conceptual design development, integrate building technology concepts like construction and services into their designed projects; application of building by laws into designed buildings; appreciation of architectural history and cultural practices, production of design and technical drawing, model making and preparation of presentation media.
Intake
May
Duration:
3 years
Campus
KL Main Campus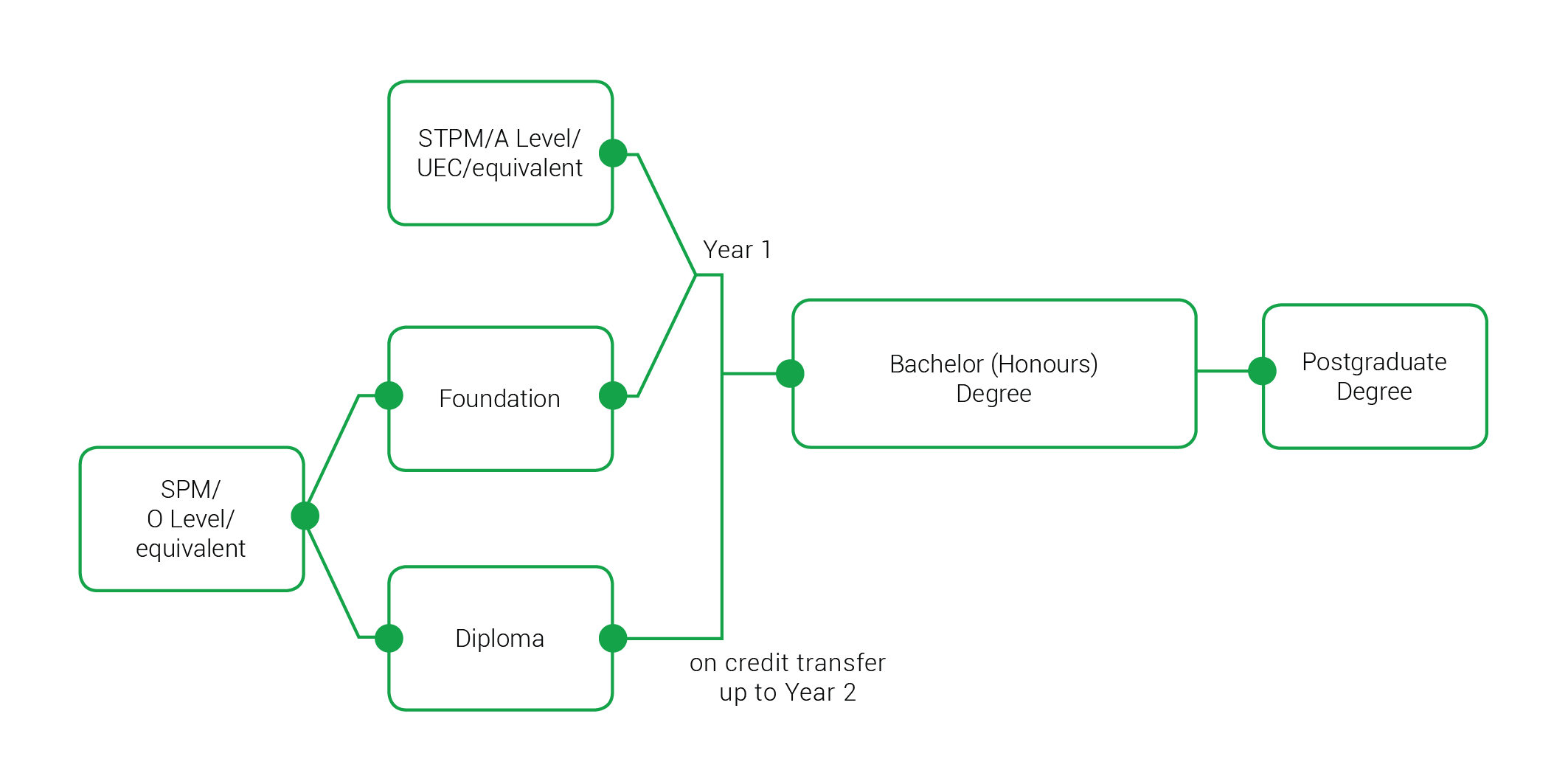 Programme Outline:
Construction Technology
Building Materials
Principles of Architectural Design
Built Environment Studies
Architectural Design Studio
Design Theory
Structural Studies
Building Science and Services
CADD for Architecture
History of European Architecture
Digital Design Modeling
Building By Law & Contracts
History of Asian Architecture
Site Surveying
Practical Training in Industry

LANGUAGE, MATA PELAJARAN PENGAJIAN UMUM (MPU) AND CO-CURRICULAR COURSES:
•English Language, English for Communication, English for IELTS,Pengajian Malaysia 2, Bahasa Kebangsaan A, Public Speaking, Civic Consciousness and Volunteerism, Co-curricular
Minimum Entry Requirements: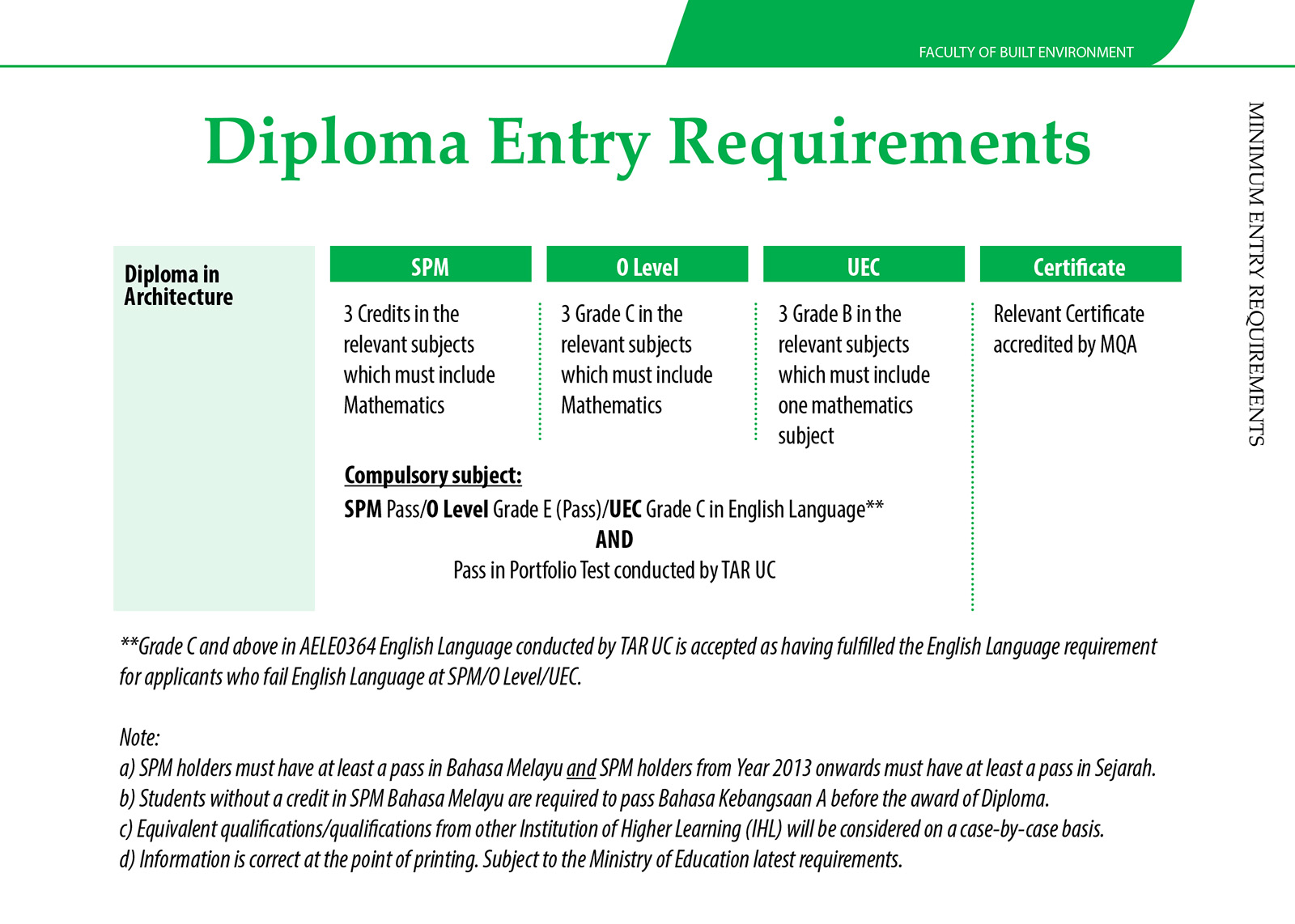 Career Prospects:
Graduates of this programme can be employed as
Architectural Assistant
Assistant Designer
Draughtman
Project Supervisor
Architectural Illustrator
Building Model Maker
Architectural Animator
Fees & Financial Aid:
Estimated Total Fees: (RM) 19,700 – Malaysian Students
(RM) 34,800 – International Students
The estimated total fees may vary by 10%. It covers all fees payable to TAR UC i.e.:
Tuition fee
Caution money
Registration fee
Award assessment
Orientation & activity fee
Facilities & resources fee
Laboratory/ workshop fee
Special administration fee (where applicable)
For more information about the fee, click here.
Merit scholarship
To find out more, click here.
Other scholarship
To find out more, click here.
Financial Aid
For PTPTN, click here.
For Study Loan, click here.
For more information on Financial aid, click here.