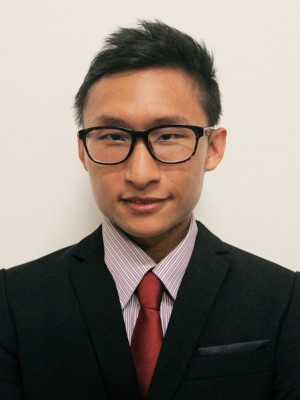 Career Path and Biography
Kong Wai Keat (Gary) was one of the pioneer graduates of the Bachelor of Information Technology (Hons) in Information Security programme from Tunku Abdul Rahman University College (TAR UC) in 2015. Prior to his graduation, he had undergone industrial training placement at LE Global Services Sdn Bhd which provides information security professional services. During his 6-month industrial training, he has been given the opportunities to learn network vulnerability assessment, host assessment, computer forensic, reporting system development, web and mobile penetration testing and source code review. Since then, he has narrowed down his field of interest, which is mobile (Android) penetration testing, vulnerability assessment and computer forensics.
Right after Gary has ended his industrial training programme, he was offered a position as an Information Security Engineer at Condition Zebra that offers training in the area of information security prior to his graduation. During his interview process, he has managed to impress the interviewers with his good presentation skills, presenting ?Android Penetration Testing? where he managed to meet with the author of his findings in person during the interview. In addition, he has demonstrated good technical skills to do network penetration testing and submit penetration testing report on targeted IP addresses without using any automated scanner within 5 days.
Gary was given the opportunity to be trained in the area of "Network Security and Penetration Testing" at Condition Zebra. At the end of 2015, Gary had obtained his first professional certificate in the area of information security, which is the EC-Council Certified Ethical Hacker (CEH).
Condition Zebra has been conducting free half-day workshop every month to raise the awareness of the computer security in Malaysia. Gary started to conduct the workshops and awareness talks in the year 2016. After more than a year working experience and confidence from the company about his capability, he has being tasked to deliver the Network Security and Penetration Testing training to the government agency and organization in the year 2017.
"After graduation, you are either Zero or Hero!" This is what Gary?s TAR UC lecturer mentioned during one of his lecture classes which is still echoed in his mind from time to time.
"Thanks to TAR UC in providing this meaningful programme to me which has prepared me to step into this security industry. It has widened my view in security industry and build up my confidence to pursue my dream as an Information Security Engineer. Now, I know that I can contribute my current knowledge to the society, in order to prevent the privacy and confidential information from being compromised."