Programme Overview:
This programme aims to teach students the technical knowledge and skills in computer science with a further focus on the design and development of interactive software that can be used in mobile applications, video games, flight simulators, virtual reality, electronic magazines, educational and training materials. Business organisations use interactive advertisements, job-training applications and skills-training applications. Educators use interactive media to deliver classroom presentations that enhance students learning. Students use interactive multimedia applications to learn by reading, seeing, hearing and interacting with the subject content. Interactive content is always present in computer games and other types of entertainment that uses multimedia applications.
The students from this programme will study Computer Game Studies, Multimedia Development for the Web, Mathematics for Games Technology, Computer Game Programming, Software Engineering, Mobile Application Development, Artificial Intelligence, Graphics Programming and Human Computer Interaction.
Electives courses like Advanced Computer Game Programming, Digital Illustration, Computer Game Design, Virtual Reality, 3D Animation and 3D Game Development will be offered to students undergoing this programme.
Duration:
3 years
Campuses:
Progression Route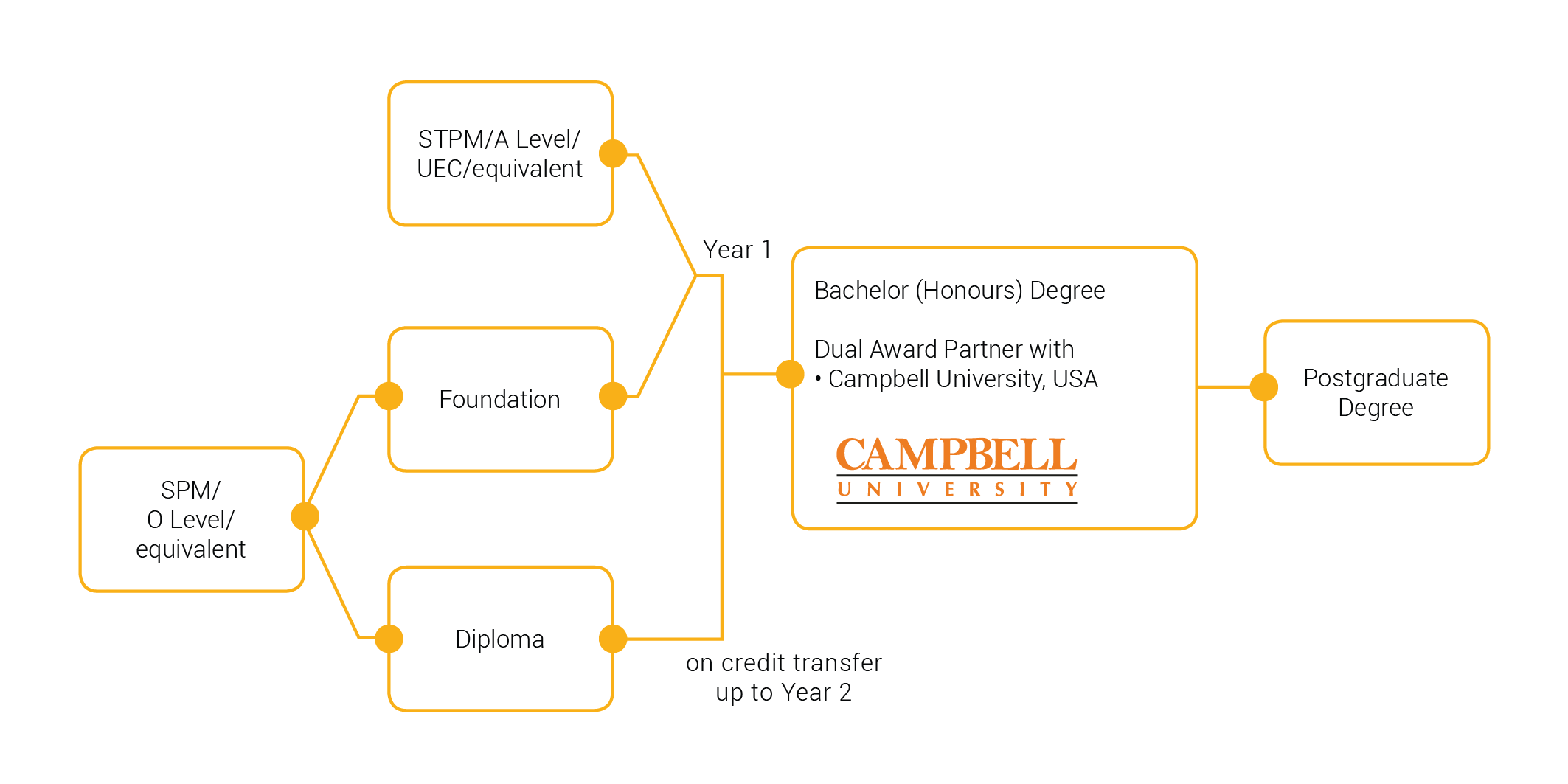 Entry Requirements:
Click to enlarge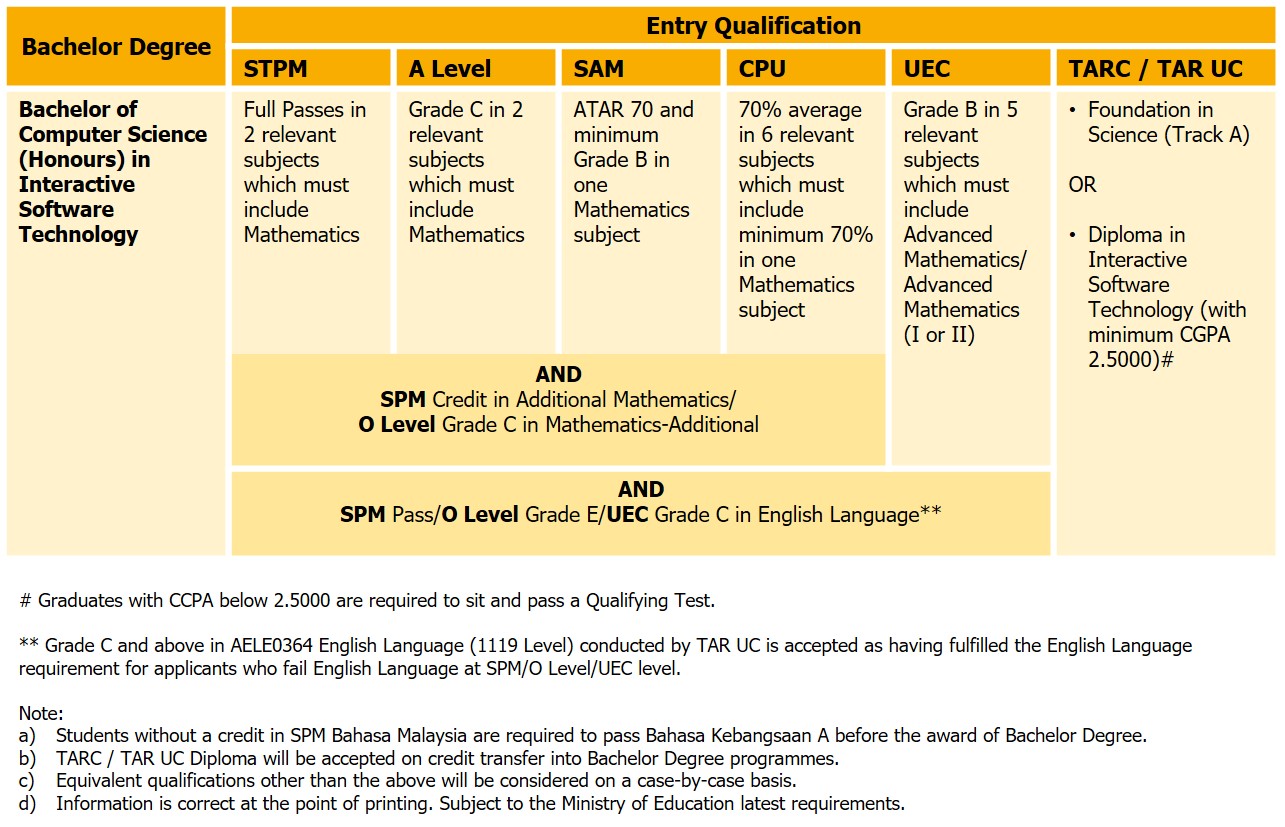 Find out more about AELE0364 English Language (1119 Level)
Programme Outline:
Problem Solving and Programming
Computer Game Studies
Database Management
Computer Organization and Architecture
Object-Oriented Programming
Research Methods
Object-Oriented Analysis and Design
Data Structures and Algorithms
Operating Systems
Software Engineering
Graphics Programming
Computer Game Programming
Social and Professional Issues
Artificial Intelligence
IT Fundamentals
Web Design and Development
Multimedia Development for the Web
Fundamentals of Computer Networks
Mobile Application Development
Human Computer Interaction
Discrete Mathematics
Probability and Statistics
Mathematics for Games Technology
Project I
Project II
Industrial Training (6 months)
Electives (Choose 4):
Virtual Reality
Computer Game Design
Advanced Computer Game Programming
3D Game Development
Advanced Graphics Programming
Digital Illustration
3D Animation
Introduction to the Short Story
Music Appreciation
Computer Games Technology
Language, Mata Pelajaran Pengajian Umum (MPU) and Co-curricular Courses:
English Language, Tamadun Islam dan Asia, English for Communication, Hubungan Etnik, English for the Profession, Entrepreneurship, Bahasa Kebangsaan A, Contemporary Malaysian Issues, Co-curricular
Note: General College Curriculum and Liberal Arts requirements must be fulfilled for Campbell University BS Degree programme
Career Prospects:
Games Designers
Games Programmers
Games Software Engineers
Games Producers
Games Testers
Technical Lead
Web Designers
Multimedia Developers
Software Developers
Mobile Application Developers
Systems Analysts