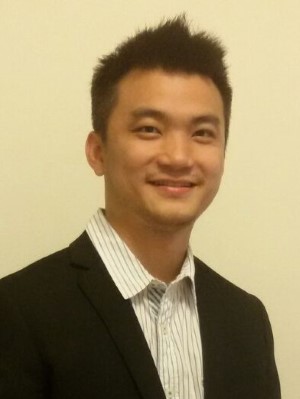 Position and Company
Founder, ParkBox Digital Sdn. Bhd.
Programme and Year Graduated
Bachelor of Science (Information Systems Engineering), 2004
Find out more about FOCS programmes
Career Path and Biography
I am Spert Ah, the founder of ParkBox Digital Sdn Bhd. I grew up from a small town in Kampung Jambu, Taiping. I started to have passion in computers when I was at the age of 12, when my father first bought a heavy monitor at that time. Thanks to TAR College (TARC) for providing an education platform for me to learn and grow my IT skills during my Diploma, Advanced Diploma and Bachelor Degree studies here.
After I graduated from TARC in 2004, I had an opportunity to work in Silverlake, an IT MNC company as a System Analyst for the past 12 years in the banking industry. Throughout the years, I upskill myself via professional certifications. Now, I am a Certified Google Adwords Specialist and Microsoft Specialist System Engineer.
I wanted to do more after so many years of working in the banking industry. I saw there is one prominent problem to solve in the urban living community, which is the payment of the parking fees. The challenge that car owners are caught in a situation nowadays when they have parked their cars at the street is that they are unable to pay due to the paying machines are always out of order or they do not know where to purchase the parking coupons. This situation leads to the high chances that the car owners will be fined by Local Municipal Council, unfortunately, to the car owners' disadvantage.
Therefore, in 2014, I founded ParkBox Digital Sdn Bhd to solve the street parking problems to improve the quality of our community's living. I collaborate with a Local Municipal Council to deploy ParkBox to help drivers to easily pay the parking fees without having to look for machines, small coins and to reduce the hassles of purchasing parking coupons.
Throughout the journey, I had gained few recognitions and received the Ministry of Science and Technology Award, Alliance Bank BizSmart Innovative Challenge Award, PIKOM APICTA Award and JCI Award. I have been selected in MAGIC e-Stanford program and Coach & Grow program by Cradle Malaysia which I have gone through to receive a deeper training with the various industry mentors.
It is great to know that TAR UC (formerly known as TARC) has established an entrepreneurial incubation platform for our juniors to take up the entrepreneur experience at an early stage. For someone who wants to be an entrepreneur, perseverance is a must attitude. Be clear of what you want and know your talents. You need a space to try things and create. Do not just think but you must take action. Business are not just about ideas. Businesses are about execution. Do not be afraid to fail. The more you fail, the more you are closer to success. Never give up!