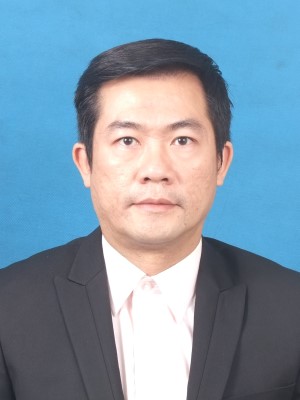 Position and Company
Channel Director, Asia Pacific for Empirix
Programme and Year Graduated
Microelectronics and Computer Science, 1990
Find out more about FOCS programmes
Career Path and Biography
Have spent my first 18 years of my telecommunication network cabling infrastructure career with many market "FIRST"s achievements which include cabling up Petronas Twin Towers and many adjacent high rise buildings around KL city central, implemented the largest fiber to the desk project in Asia Pacific which includes 47,000 fiber runs and points in a single project and was the founding District Secretary for BICSI (Building Industry Consulting Service International) South East Asia chapter which constitute all network cabling vendors, consultants, contractors and major users within the region. Was appointed by Malaysian Communication and Multimedia Commission in the MTSFB Cabling & Infrastructure Working Group to draft the first Premise Cabling Standards for whole Malaysia which was later gazetted.

By 2009 took a decisive move into telecommunication OSS (Operations Support Systems). One year later won the largest OSS project in South East Asia and Asia Pacific. In 2011, took the opportunity to move to Shenzhen China to work for Huawei Headquarters to develop their OSS business which include building their consulting, pre-sales, implementation, services and delivery team and was also a key member in the Huawei technical M&A (merger and acquisition) exercise which leads to successful acquisition of one Australian OSS vendor. Personal goal is to create more market "FIRST" within the OSS and BSS industry which will help Telecom operators achieve operational efficiencies and agility impacting CAPEX, OPEX and ability to deliver improved subscribers' experience and thereby improving revenue.

With passion in badminton together with Wong Choong Hann, Lee Wan Wah, Chew Choon Eng and Chan Chong Ming, who are all former world number 1 badminton players, we have initiated Pioneer Sports Management back in 2006 to manage and operate badminton facilities and most importantly groom potential players from the age of 8.

Beside playing badminton regularly, I have recently started to take up other sports last year such as hiking and manage to complete the challenging Mount Nuang in a single day which is supposedly tougher than Mount Kinabalu. I have taken up liking in endurance sports in running and cycling where I will try my best to run 5km once on weekday and hopefully 10km on weekend. My personal goal is to complete an Olympic triathlon event consisting of 10km run, 40km cycle and 1.3km swim possibly in one go.
My other passion is community work which have led me to be the Secretary of Seri Petaling Residents' Association (SPRA) from 2003 till 2009 and SPRA is one of the most active residents association in Klang Valley. I was involved in the successful relocation of the La Salle Chinese Primary School, having the Brickfields Police Headquarter in Seri Petaling and setting up of perimeter guarded facilities within the many residential zones in Seri Petaling.
I got involved in TAR UC alumni activities in 2006 when I was in the executive committee of SAS Alumni Society and this year 2015 I was elected as the Vice Chairman. I was also elected as the Secretary General to the Federation of TAR UC Alumni Associations in 2014. I hope that TAR UC will be able to reach out to the more than 150,000 graduates to date and having them to be involved in efforts and activities that can further lift TAR UC status as not only the top tertiary institution in Malaysia but also in the region.