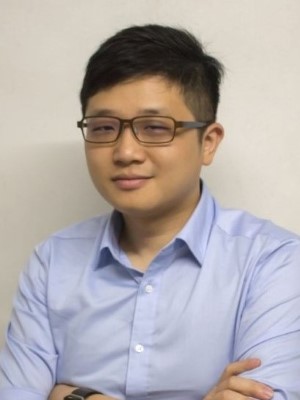 Position and Company
Network Specialist, VADS Bhd.
Programme and Year Graduated
Bachelor of Science (Internet Technology), 2011
Find out more about FOCS programmes
Career Path and Biography
Lim Yu Jie graduated from TARC'S School of Art & Science in 2011. He is a Network Engineer by profession, specializing in Enterprise Networking and Cisco Unified Communication. Yu Jie, who is a Cisco Certified Internet Expert (CCIE) in Routing & Switching, is experienced in design and implementation of Enterprise Network, Data Center Network, UC Infrastructure and Contact Center Infrastructure. He is involved in various projects performing Network, Data Center and UC Infrastructure upgrades, migration and consolidation for multiple FSI and Oil & Gas clients.
Yu Jie participated in the national as well as Asia Pacific NetRiders competitions in 2011, organized by Cisco Networking Academy, and was awarded the First Runner Up at the national level and subsequently Champion at the Asia Pacific level as Team Malaysia, the second time Malaysia won the Asia Pacific level competition. As the champion at the Asia Pacific level, he won an all-expenses-paid trip to Silicon Valley in California, together with winners from around the world.
After graduating from TARC, Yu Jie started his career by joining Hewlett-Packard for a short span of time in the Network Operation Center, supporting a US based client network operation and handling network changes, requests and incident cases. He gained valuable experience through the application of the knowledge learnt in the academy.
Yu Jie joined 3D Networks as System Engineer and Dimension Data as Service Delivery Support Engineer (L2) later on, where he was responsible for providing technical support and services for all post-sales activities such as maintenance, servicing, installation, commissioning as well as troubleshooting of equipment, particularly core products, sold by the company. Also taking the role to function as a team leader, providing technical advice and guidance to the junior team members and provide assistance to the pre-sales team in terms of technical knowledge.
Currently, Yu Jie working as Network Specialist in VADS Berhad.