Programme Overview:
Mechanical engineers design and develop everything you think of as a machine from supersonic fighter jets to bicycles to toasters. Many of them specialise in areas such as manufacturing, automation, automotive/transportation and air conditioning. Graduates will be able to analyse their design using the principles of motion, energy, and force to ensure the product functions safely, efficiently, reliably and can be manufactured at a competitive cost.
Intake
May, October
Duration
4 years
Campus
KL Main Campus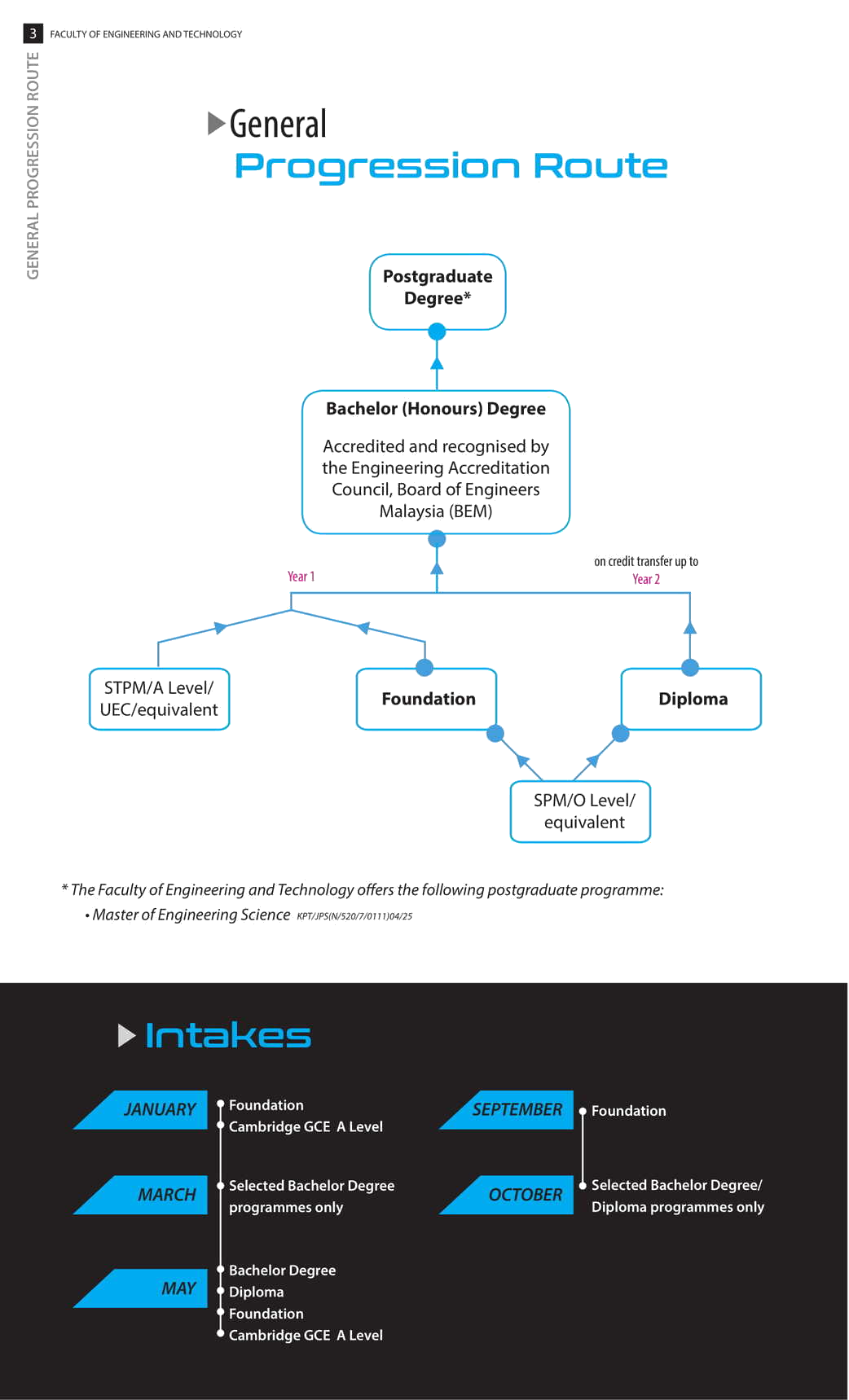 Engineering Mathematics
Engineering Mechanics / Theory of Machine
Manufacturing Processes / Automation & Production Systems
Engineering Drawing & CADD
Programming for Engineers
Engineering Materials
Thermodynamics / Heat Transfer & Fluid Mechanics
Electric Circuits & Electrical Machines
Strength of Materials / Mechanics of Solids
CNC Technology, Industrial Control & Automation
Control Systems Engineering
Engineering Design
Project Management & Finance
Computer-Aided Engineering / Finite Element Analysis
Dynamics of Mechanical Systems/ Vibration & Acoustics
Operation Management / Manufacturing System Design / Quality and Reliability
Computational Fluid Dynamics
Mechanical Instrumentation &Measurement
Digital Electronics & Microprocessors
Exergy & Renewable Energy
Engineer and Society
Engineering Management / Communication for Engineers
Project & Dissertation
Industrial Training
Capstone Project

Total Credit: 142
Mechanical Engineers Design & Development Engineers

Process/Manufacturing Engineer

Production Engineers

Equipment/Facilities Engineers

Service/Technical Support/Field Application Engineers

Quality Assurance Engineers

Sales Engineers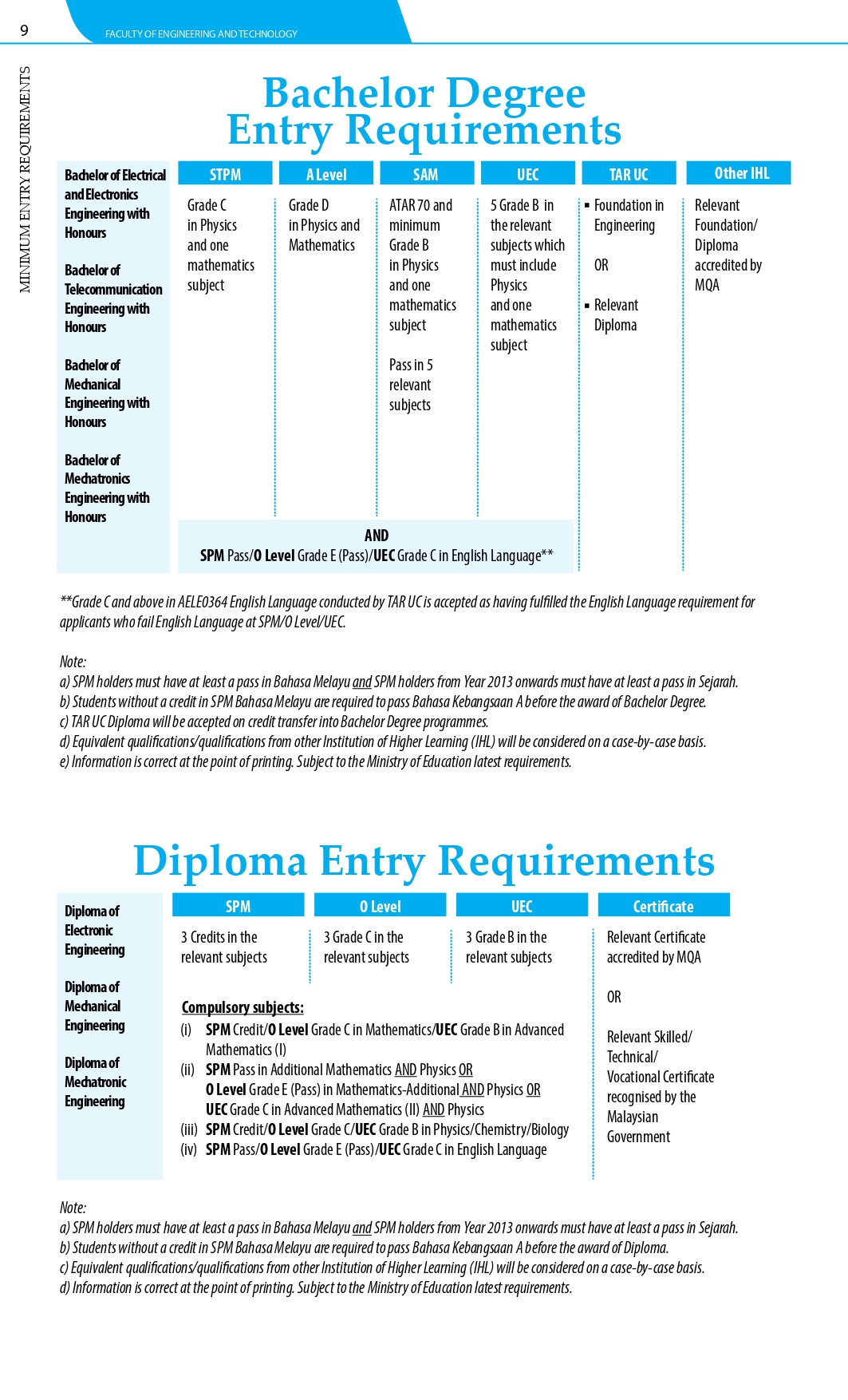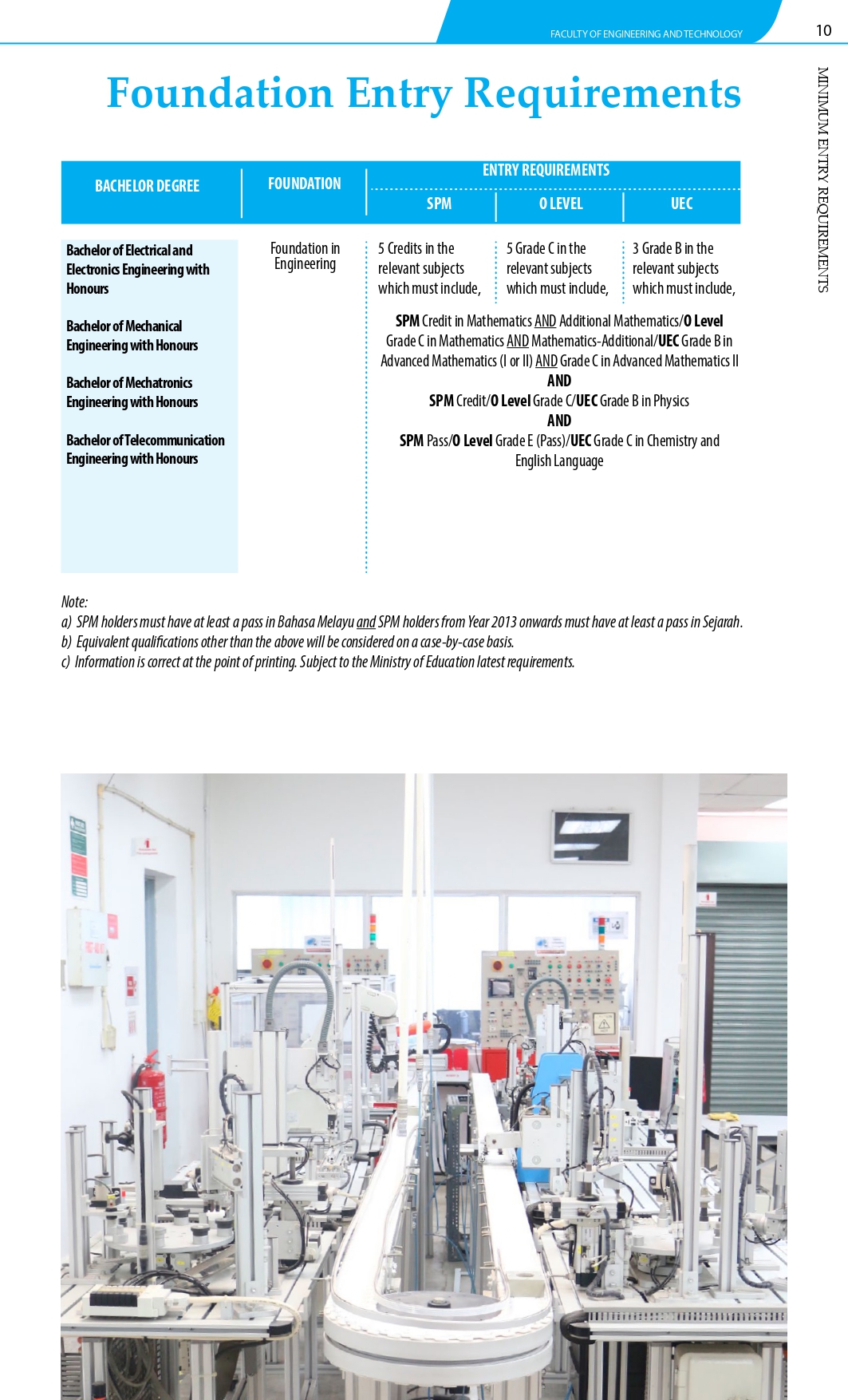 For more information about AELE0364 English Language (1119), click HERE
Fees & Financial Aid:

Estimated Total Fees: (RM) 41,000 (Malaysian Student), RM65,900 (International Student).

The estimated total fees may vary by 10%.

For more information on fees, click here.

Merit scholarship

To find out more, click here.

Other scholarship

To find out more, click here.

Financial Aid

For PTPTN, click here.

For Study Loan, click here.

For more information on Financial aid, click here.
Graduates are competent in the practice of Mechanical field of engineering.
Graduates are engaged in lifelong learning and professional development.
Graduates are committed to professionalism in engineering practices and contribute to the society.
Upon completion of the programme, the graduates should be able to:
1. Ability to acquire and apply knowledge of mechanical engineering to the solution of complex engineering problems.
2. Ability to perform complex mechanical engineering problem analysis through identification, formulation, research and critical analysis through systematic approach.
3. Ability to utilise systems approach to evaluate performance and design solutions for complex problems in mechanical engineering systems.
4. Acquire in-depth technical competence to conduct investigation into complex mechanical engineering problems using research based knowledge and research methods to obtain valid conclusions.
5. Ability to create, select and apply modern tools, appropriate techniques and resources to complex mechanical engineering problems, with an understanding of the limitations.
6. Understand the social, cultural, global and environmental responsibilities of a professional mechanical engineer's practice and solutions to complex engineering problems.
7. Understand the needs and principles of sustainable development and the social/environmental impact of solutions to complex mechanical engineering problems.
8. Understand the professional and ethical responsibilities of mechanical engineers and the commitment to them.
9. Ability to communicate effectively on complex mechanical engineering activities in both oral and written means with people of technical and non-technical background.
10. Able to function effectively as an individual and in a group with the capacity to be a leader or manager.
11. Recognise that mechanical engineering is a fast evolving field requiring the need for life-long learning and possessing/acquiring the capacity to do so.
12. Understand project management principles and issues that are required to deliver successful engineering projects in multidisciplinary environment.