Sustainable Development Goals (SDGs)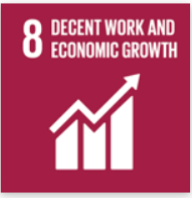 Chairman:
Dr Yeo Kwok Shien
Members:
Ts. Dr Lim Lien Tze (Faculty of Engineering and Technology)
Dr Nurul Nadia binti Razak (Faculty of Engineering and Technology)
Dr Nur Farhana binti Zulkipli (Department of Engineering And Built Environment, Penang Branch Campus)
Dr Loo Pak Kwan (Department of Physical Science, Faculty of Applied Sciences)
Ts Dr Cheor Wai Loon (Faculty of Engineering and Technology)
---
Objectives:
The objectives of the establishment of this research centre are
-to provide engagement platform for industry and institutions in cutting-edge technologies and innovations related to photonics and wireless communication sectors.
-to collaborate and exchange multidisciplinary knowledge with academic researchers and industry partners to solve real-life problems related to photonics and fiber optical communication system, wireless communication system and high-frequency applications.
-to promote potential research direction in photonics & fibre-optics, wireless & high-frequency based applications to contribute and meet the societal needs.
---
Vision Statement
To be a renowned research centre to promote knowledge and R&D applications in photonics science and wireless technology
---
Brief Description
APWC, established in February 2023, provides a platform for academic, industry and research community to foster collaboration, involved in R&D, commercialization and consultancy activities in the area of applied photonics and wireless communication technology. In line with the Malaysian Government National Ferberisation and Connectivity Plan & 5G initiative, APWC is committed to support IR4.0 and digital transformation, contribute to the technological advancement and nurture future talents for the nation.
---