The Main Library has a diverse range of collections, which are categorized as follows:
Open Shelf Collection (Level 1A, 1, 2A, 2)
A collection of books covering all subject areas offered by the University as well as subjects of general interests.

Red Spot Collection (Level 1A, 1, 2A, 2)
This is a short loan collection. It comprises mainly of core texts and professional exam study texts.

Reference Collection (Level 2)
A variety of reference materials such as encyclopedias, dictionaries, handbooks, yearbooks and other general reference sources are held in this collection. These materials are to be consulted within the library.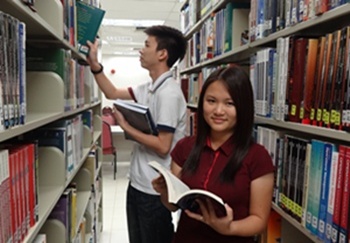 SERIALS COLLECTION
The serials collection consists of journals, magazines, daily newspapers, news clipping articles, CCH publications, bound journals, etc. These materials are to be consulted within Level LG area.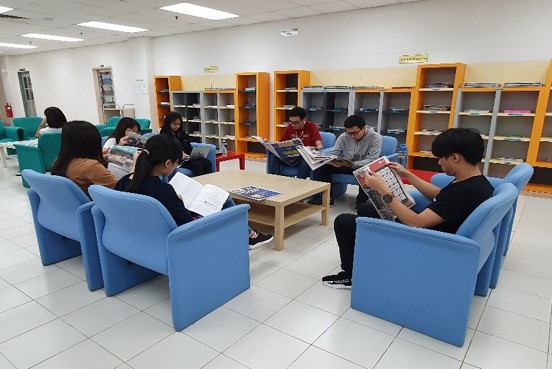 EXAMINATION PAPERS COLLECTION
This collection consists of bound volumes of the past year's examination question papers of the University and also Cambridge University A-Levels. The materials are located at Level 2A and are made available to library users for five (5) years.
MEDIA COLLECTION
This collection consists mainly of non-circulating electronic/audio-visual materials (videotapes, cassettes, VCDs, DVDs, etc.) The materials are to be used / viewed within Level LG only.
RESTRICTED LOAN COLLECTION (Level G)
This collection comprises book accompanying materials in electronic format (CDs, DVD-ROMs and diskettes).