All these three categories of books are inter-shelved by call number on the bookshelves.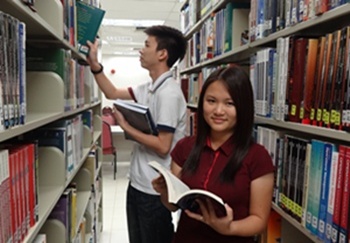 SERIALS COLLECTION
The serials collection consists of journals, magazines, daily newspapers, bound journals, etc. These materials are to be consulted within Level LG area.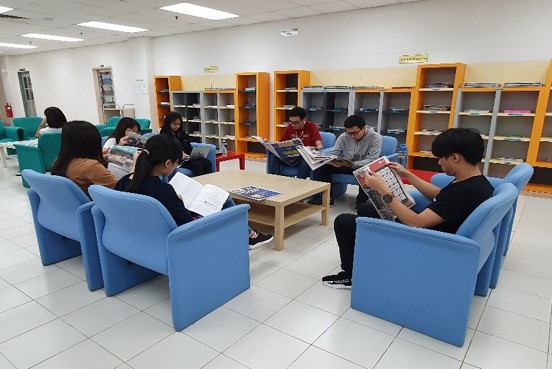 EXAMINATION PAPERS COLLECTION
This collection consists of bound volumes of the past year's examination question papers of the University and also Cambridge University A-Levels. The materials are located at Level 2A and are made available to library users for five (5) years.
MEDIA COLLECTION
This collection consists mainly of non-circulating electronic/audio-visual materials (videotapes, cassettes, VCDs, DVDs, etc.) The materials are to be used / viewed within Level G only.
RESTRICTED LOAN COLLECTION (Level G)
This collection comprises book accompanying materials in electronic format (CDs, DVD-ROMs and diskettes).