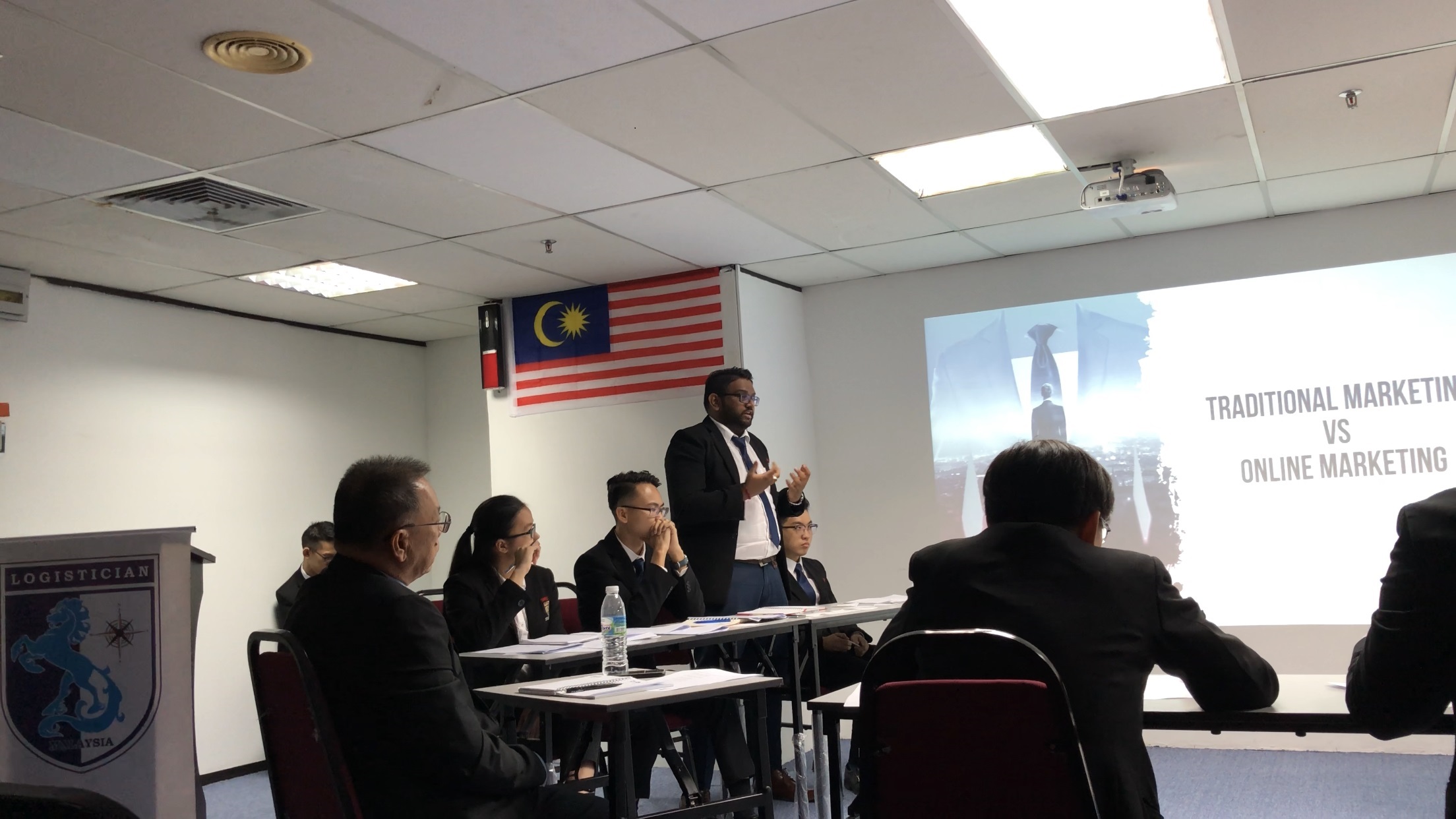 The 1st runner-up winning team putting their point across.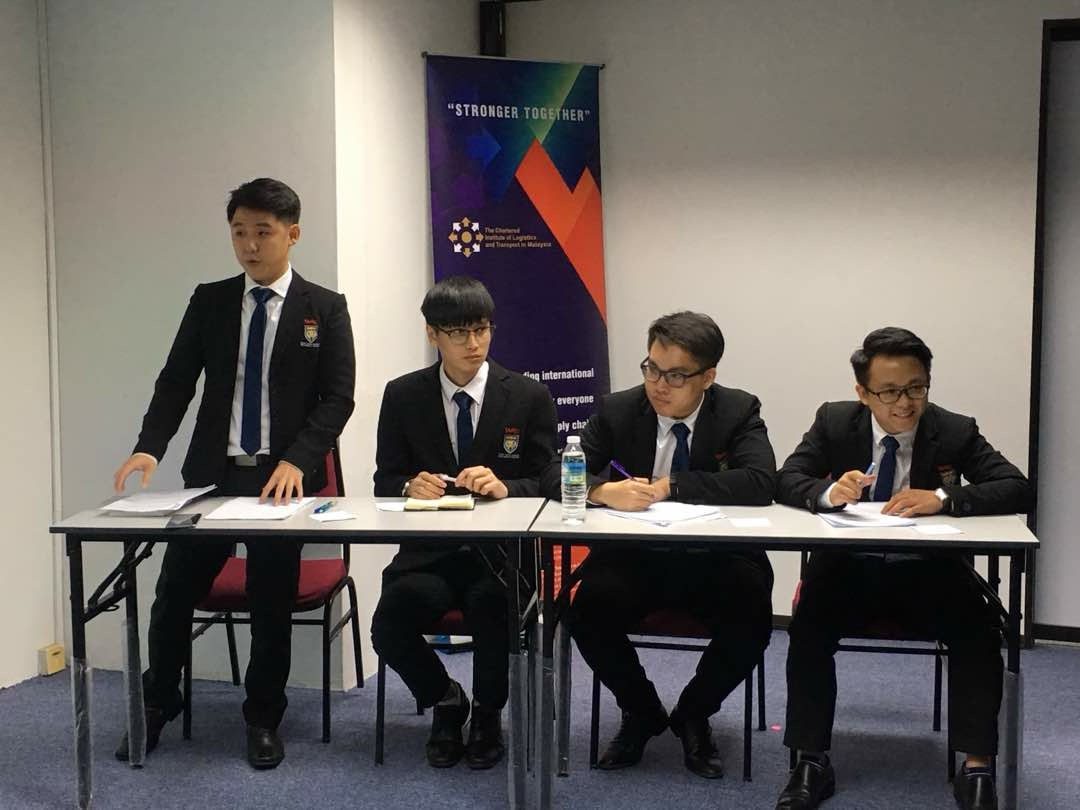 The 2nd runner-up team all ready to rebut the opponents' views.
TAR UC students of the Bachelor of Business (Hons) in Logistics and Supply Chain Management made TAR UC proud by clinching the 1st runner-up and 2nd runner-up prizes in the logistic debate organised by The Chartered Institute of Logistics and Transport Malaysia ('CILTM'). Dhurgesan A/L Palanisamy, Woon Sue Lian, Wee Wei Hoong and Chong Soon Wai won 1st runner-up placing while Khoo Jia Ren, Lim Zhi Yang, Lim Junn Wynn and Samuel Wong Fu Sheng attained 2nd runner-up position.
The competition held on 4 August 2018 in Penang saw 8 teams from five educational institutions competing with each other at the debate. The objective of the competition was to promote the education and training of those in logistics, transport and supply chain in Malaysia, foster and develop the relationship among young logisticians and analyse current logistics and supply chain trends in Malaysia.
Lim Junn Wynn described how motivated they were in trying to win in the competition. "I believe a good team spirit plays a very important role in the competition. We had to work together as a team in order to stay ahead of our opponents. Throughout the training, we motivated each other from time to time and although we had limited time and experience in the debate because most of us never really participated in a debate competition before, we tried our very best. The team spirit we had pushed everyone to do their best until the day of the competition," said Junn Wynn.
As for Sue Lian, she felt that TAR UC had given them great help in preparing for the competition. "We received much help from the lecturers and mentors such as Ms Elishia Loo Po-Lyn, Mr Johan Lim Kii Geat, Ms Cheng Wei Fong from the Language Department and Ng Lin Hui, a student from the Bachelor of Accounting (Hon) programme. Ms Elishia, our programme leader, had attended every single training we had throughout our preparation, giving us insights on real life events and theoretical knowledge and also helping us to cope with our studies and various coursework in the midst of preparing for the competition. Mr Johan, on the other hand, had been supportive and had given us guidance on some parts of the areas that are within his field which was one of the winning factors for our team. Ms Cheng Wei Fong and Ng Lin Hui were also very helpful in guiding us on the skills of debating as all of us had no background in debating," she mentioned.
When talking about challenges that they had to face in the competition, Wee Wei Hoong was quick to point out that one of the notable challenges for him was the judges and audience perspective. "Every individual has different viewpoints and general knowledge alone is not enough to convince people to buy your idea. Therefore, we need to research on more facts and data to support our statements. Another challenge is the rapidly changing situation during the debate. Each statement made by our opponents was unpredictable. As such, the critical thinking class that we had taken at TAR UC had enabled us to think rationally and to understand the logical connection between ideas," he said.
Lim Zhi Yang offered some advice to those who wish to emulate their success. "Look at the competition as a challenge for us to gain knowledge and skill. Trust yourself and believe that you are capable of doing something. Do not think that others will always be better than you because nobody is perfect. As for the debate itself, speak with confidence. Reflect and improve your content, see if there are any loopholes in the answers that you come up with. If there are, then your answer is not good enough. Look at the issue from a different perspective, challenge it and answer from different points of view," he said.