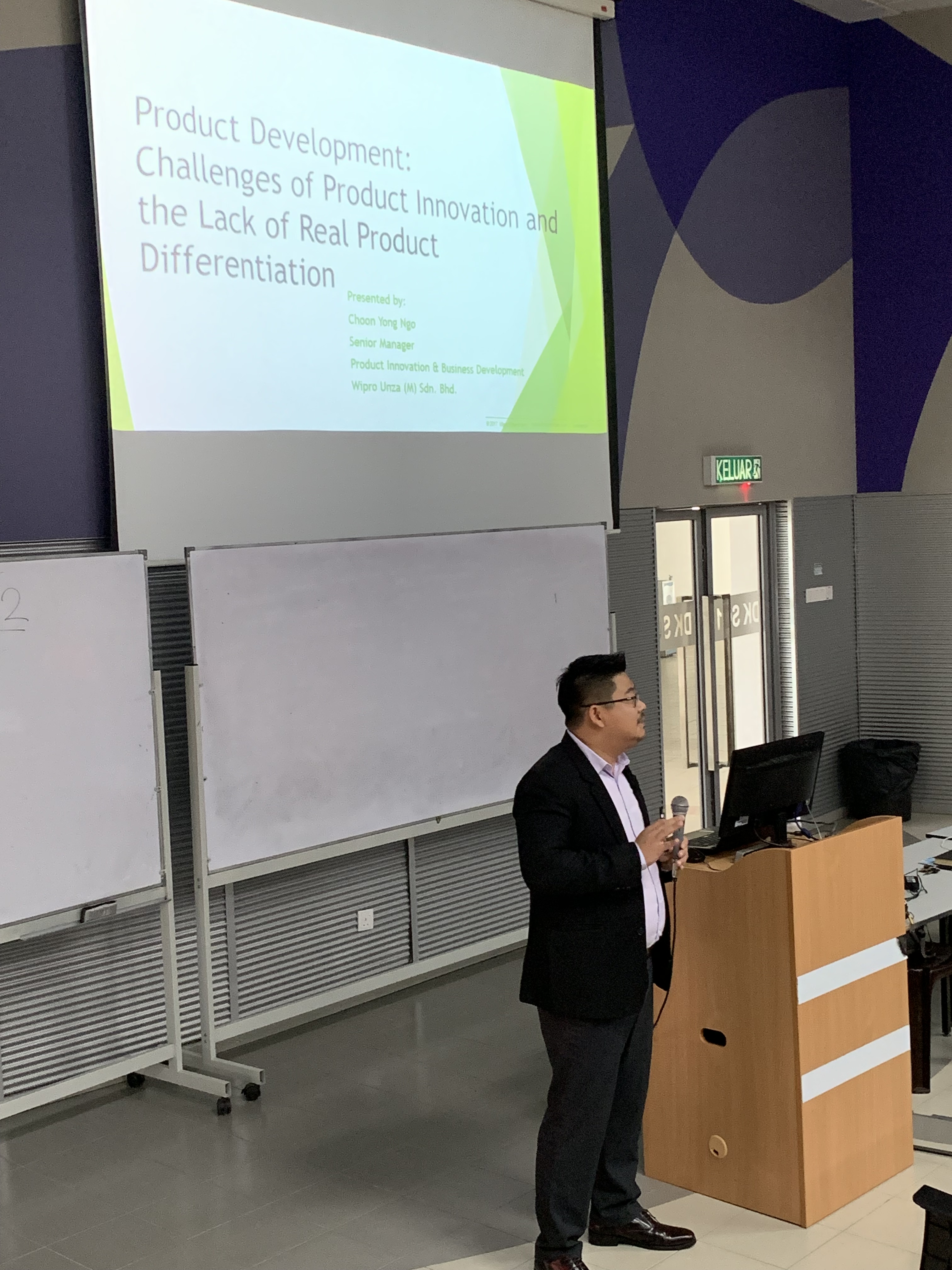 Mr Ngo Choon Yong talking about the product development of fast moving consumer goods.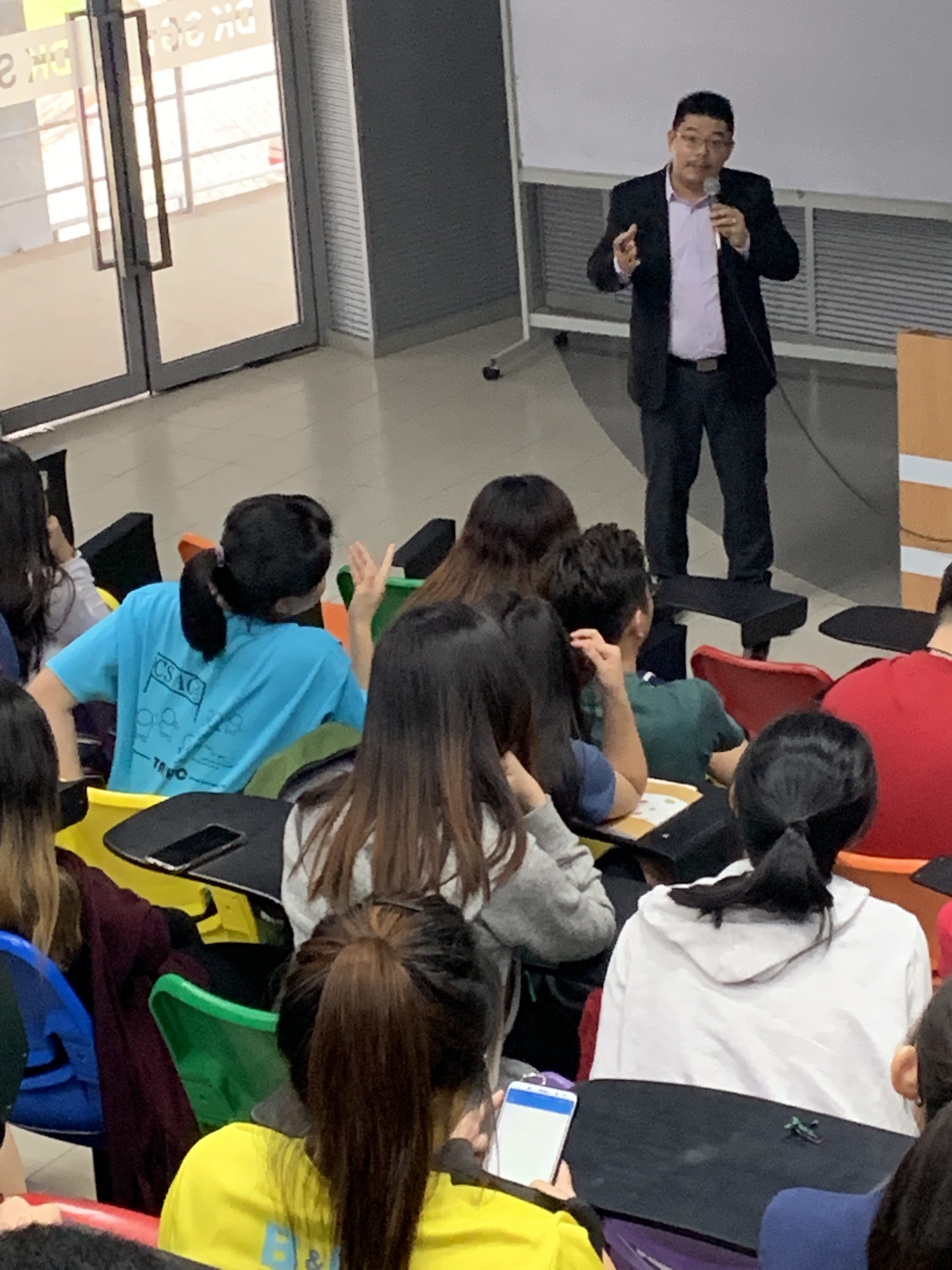 Mr Ngo Choon Yong answering a question posed by a student during the talk.
Text book studying is a straightforward method to gain knowledge, but listening to an expert makes learning even more effective. With that in mind, on 13 August 2019, the Marketing Department from the Faculty of Accountancy, Finance and Business ('FAFB') invited Mr Ngo Choon Yong, Senior Manager of Product Innovation and Business Development from WIPRO UNZA Malaysia to deliver a talk on product development and share his invaluable knowledge and experience with our third year marketing students.
Students who attended the talk will be able to develop a deeper appreciation for the subject. It will also equip them with a useful tool which will give them an edge over others in their careers.
The talk entitled "Product Development - Challenges of Product Innovation and the Lack of Real Product Differentiation" delves into the business challenges faced by WIPRO UNZA, one of the top personal care companies in Malaysia. The brand produces consumer products like Eversoft, Enchanteur, Safi, Dashing, Aiken, Kerrie and MaxKleen 9. Strategies were discussed, new personal care trends were highlighted and more importantly, new product development and innovation processes the company implements were shared with the students. There was also an informative question and answer session.