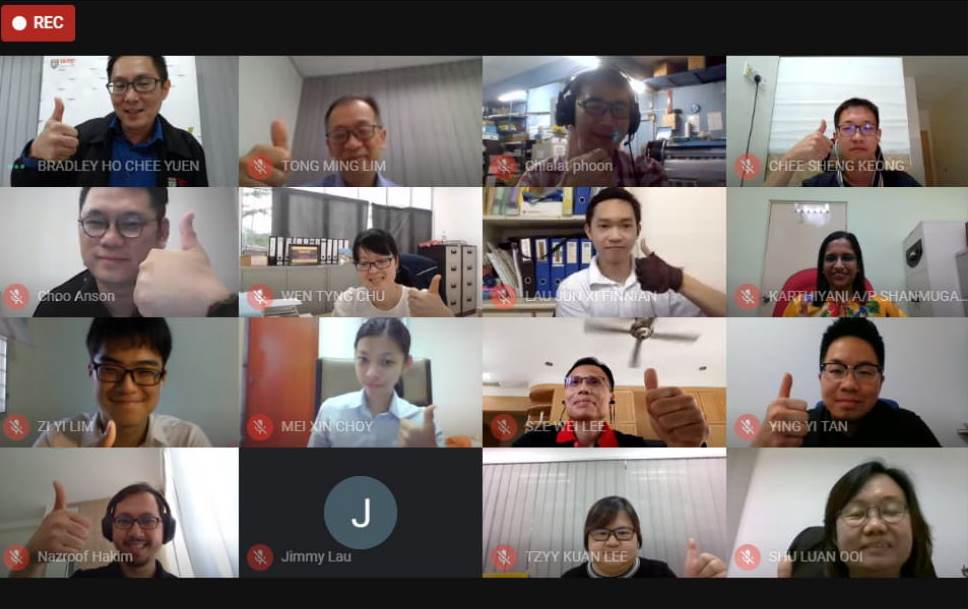 Some of the participants of the iSpark Ideation Session giving a thumbs up for the online event.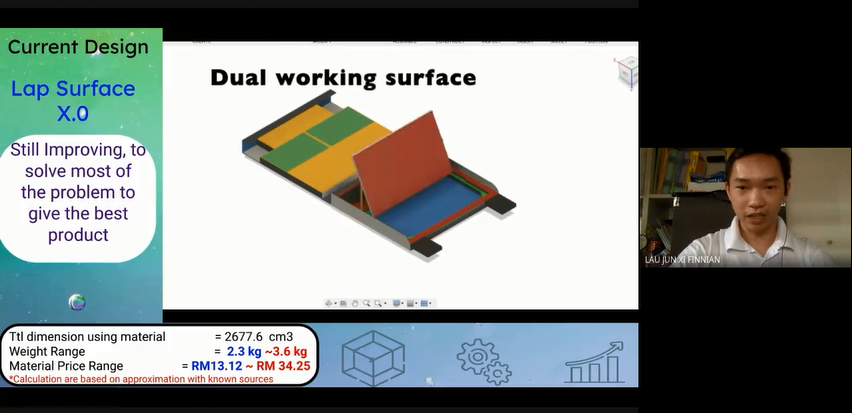 Finnian Lau Jun Xi, showing the design of the Lap Surface which he has invented.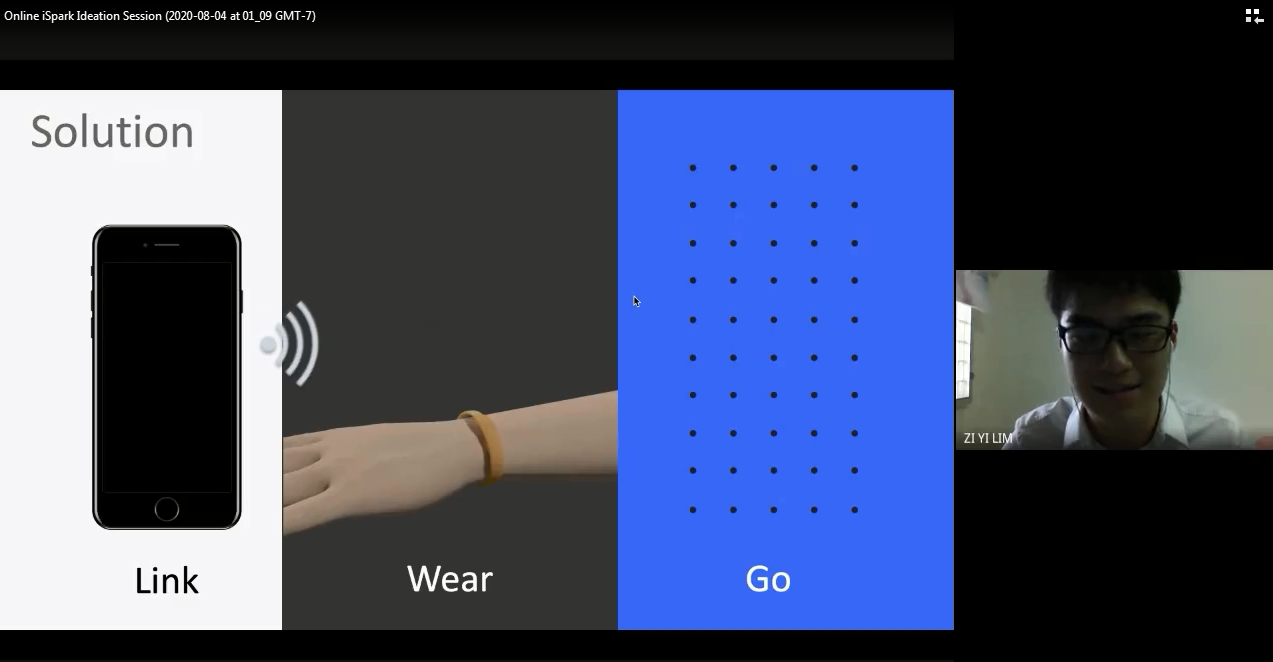 Lim Zi Yi, describing the mechanism of the Flash Admission System.
For the first time, TAR UC's iSpark Ideation Session was held online through Google Meet on 4 August 2020. There were over 70 participants who attended the Google Meet.
The iSpark Ideation Session is a platform for project teams and industry leaders to congregate in exploring various innovative ideas with the objective of bringing these ideas to commercialisation.
Prof Ir Dr Lee Sze Wei, President of TAR UC, said: "We have had this platform for years to allow the creation of new ideas that are shared among members who participate. We would like to continue this even in these challenging times. TAR UC is in full support of creating an entrepreneurial culture among its students. We hope to develop youngsters who excel by increasing their readiness and competitiveness in pursuing their professional career as well as in creating business opportunities for themselves or for others."
In this session, there were two teams who presented their innovative ideas for feedback. The first presentation was on Lap Surface, an innovative table/bag to cater for those who value flexible working space and workstation. The other idea was on Flash Admission System, a new innovative contact tracing solution with wristband and temperature scanning device. Both teams received constructive criticism from the audience who expressed their views about the two ideas and how it could be improved further.