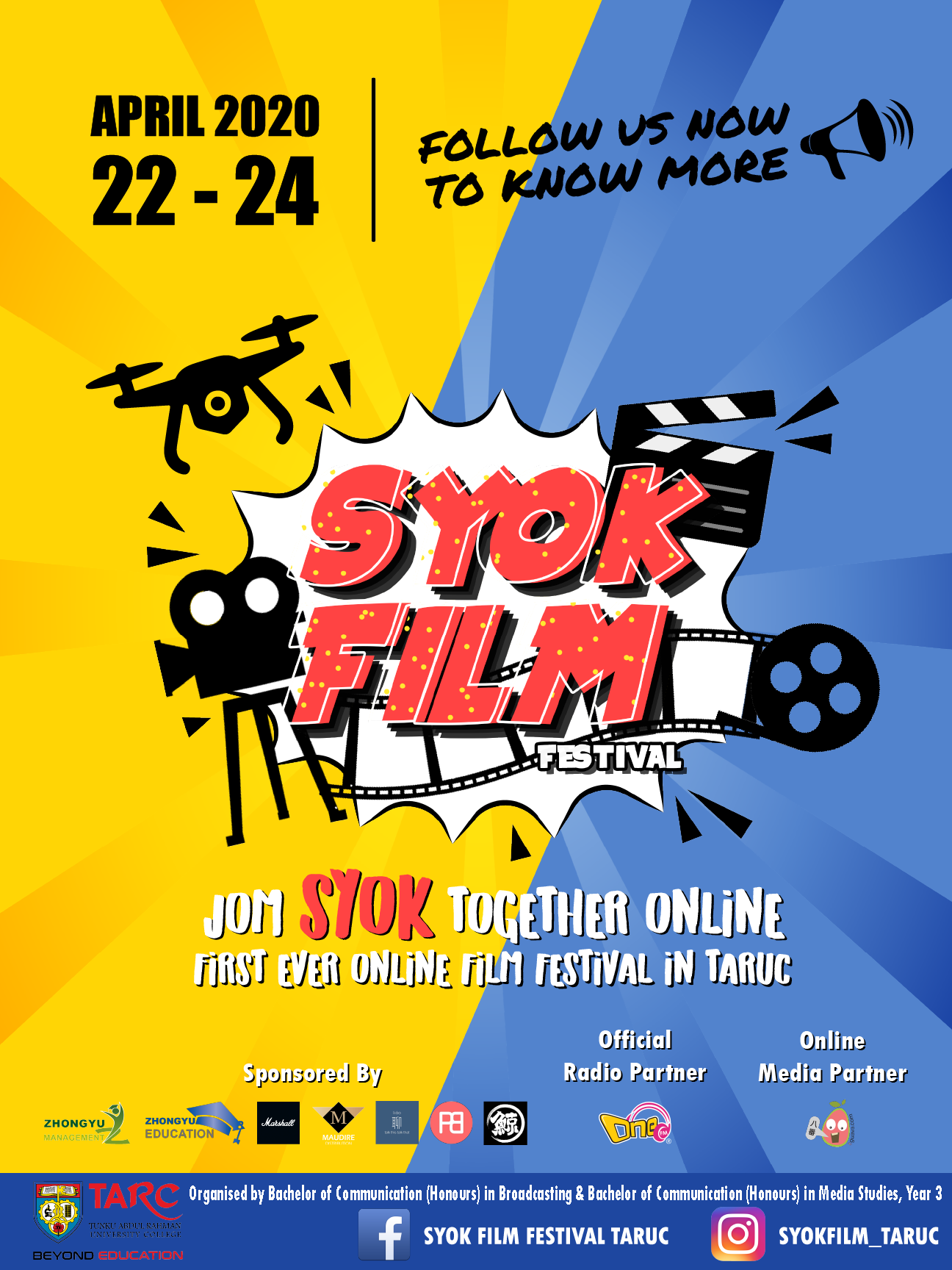 The main poster of Syok Film Festival.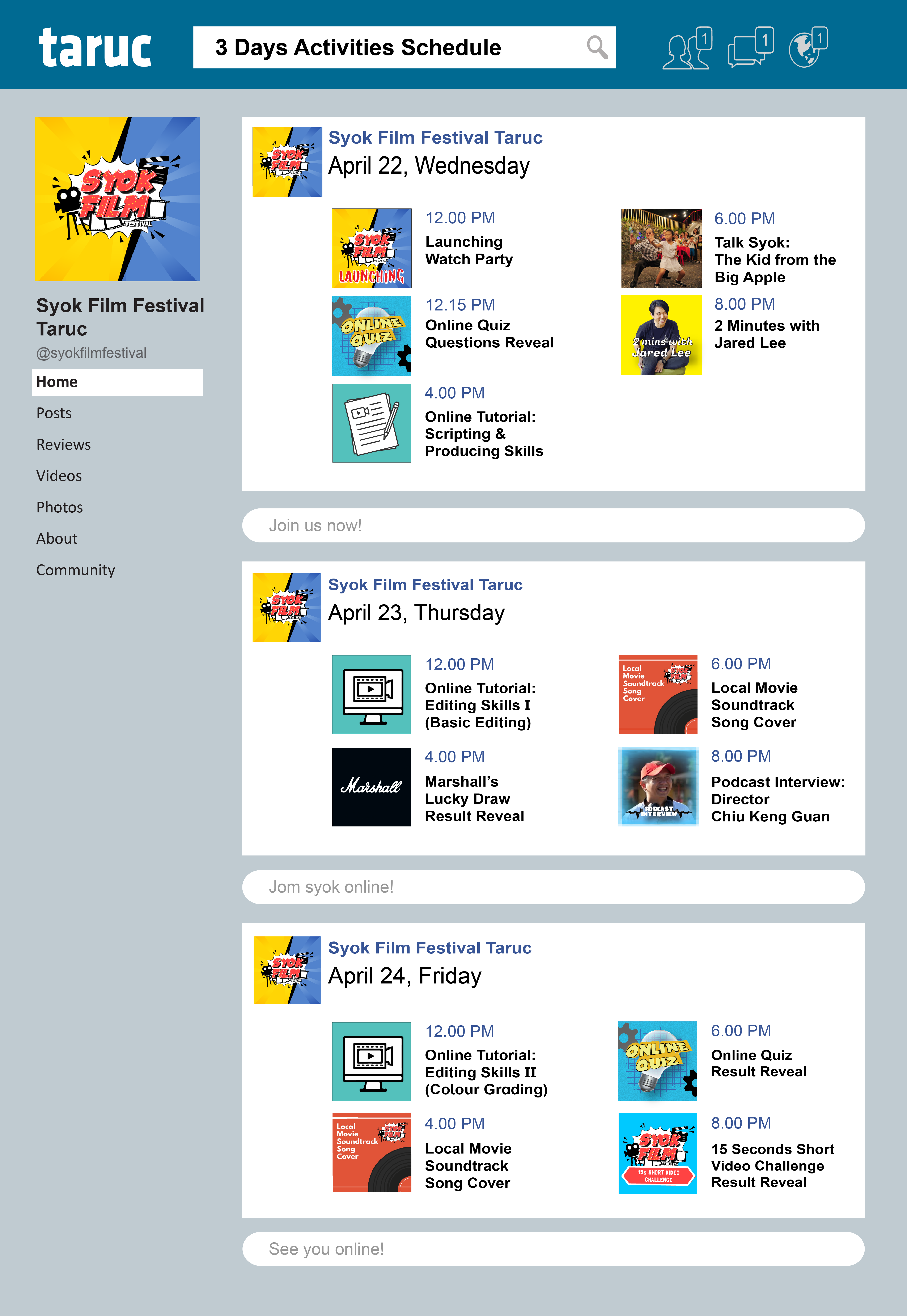 The full schedule of Syok Film Festival.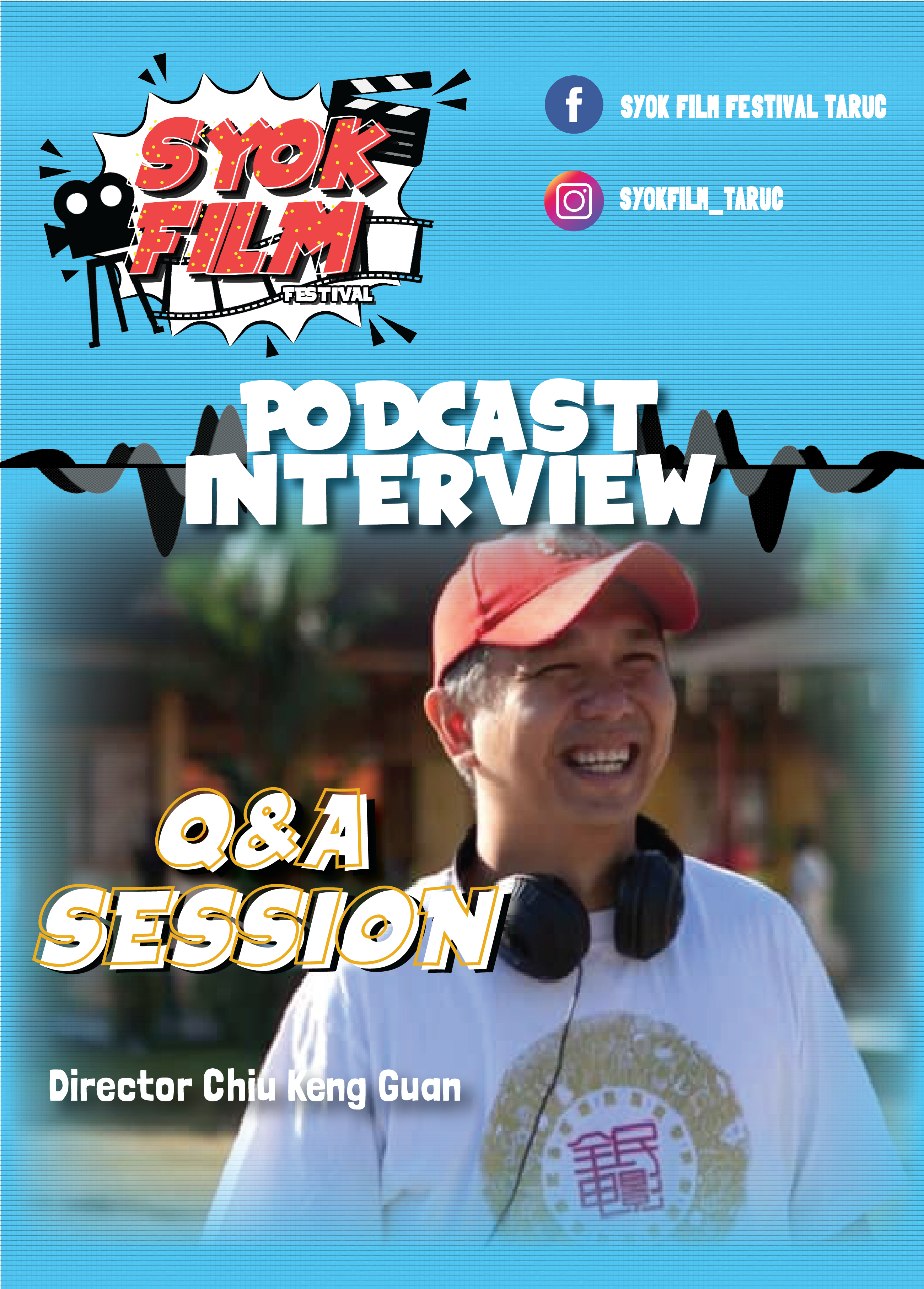 Podcast interview with Director Chiu Keng Guan.
The 2-mins interview with YouTuber Jared Lee.
TAR UC's first ever online film festival entitled 'Syok Film Festival' was held from 22 - 24 April 2020 on Syok Film Festival Taruc Facebook page and syokfilm_taruc Instagram. Over the 3 days, the online event garnered an encouraging response of more than 10,000 views. TAR UC students from Year 3 of the Bachelor of Communication (Hons) in Broadcasting and Bachelor of Communication (Hons) in Media Studies took the initiative to organise an event which aimed to raise interest in the local film industry.
The digital event featured a podcast session with special guest director Chiu Keng Guan, who had previously broken Malaysian box office records with his films Great Day, The Journey, Ola Bola, Think Big Big and Woohoo! The Syok Film Festival also had local YouTuber Jared Lee for a short sharing session. Jared Lee is the founder of Grim Film, and is known for having produced short films including the award winning 'The Last 7'.
Other activities during the Syok Film Festival included online workshops covering scripting, producing, and editing skills, a quiz, a lucky draw, local movie song covers, a segment entitled 'Talk Syok' featuring short comedic 'AmoGood-style' videos on local films, and the announcement of the winners for a 15-second short video challenge, where short videos from participants were received from 1 to 18 April 2020. The aforementioned activities served to provide knowledge to participants about the local film industry while also encouraging them to get involved in production as well.
With the activities mentioned above, the Syok Film Festival not only aims to drum up public interest in local productions, but to also brighten things up and give students something productive to do during these trying times.
Danyiel Tan Wee Yun, the Director of Syok Film Festival said: "It has been a huge challenge for all of us as we had to make so many drastic changes due to the Movement Control Order, but with all the hard work and effort, I am really glad that we managed to pull it off."
Previously, the Syok Film Festival was intended to be an on-site event, but due to the COVID-19 outbreak in Malaysia and in the interest of public safety, the event was instead reworked to become TAR UC's first ever online film festival.