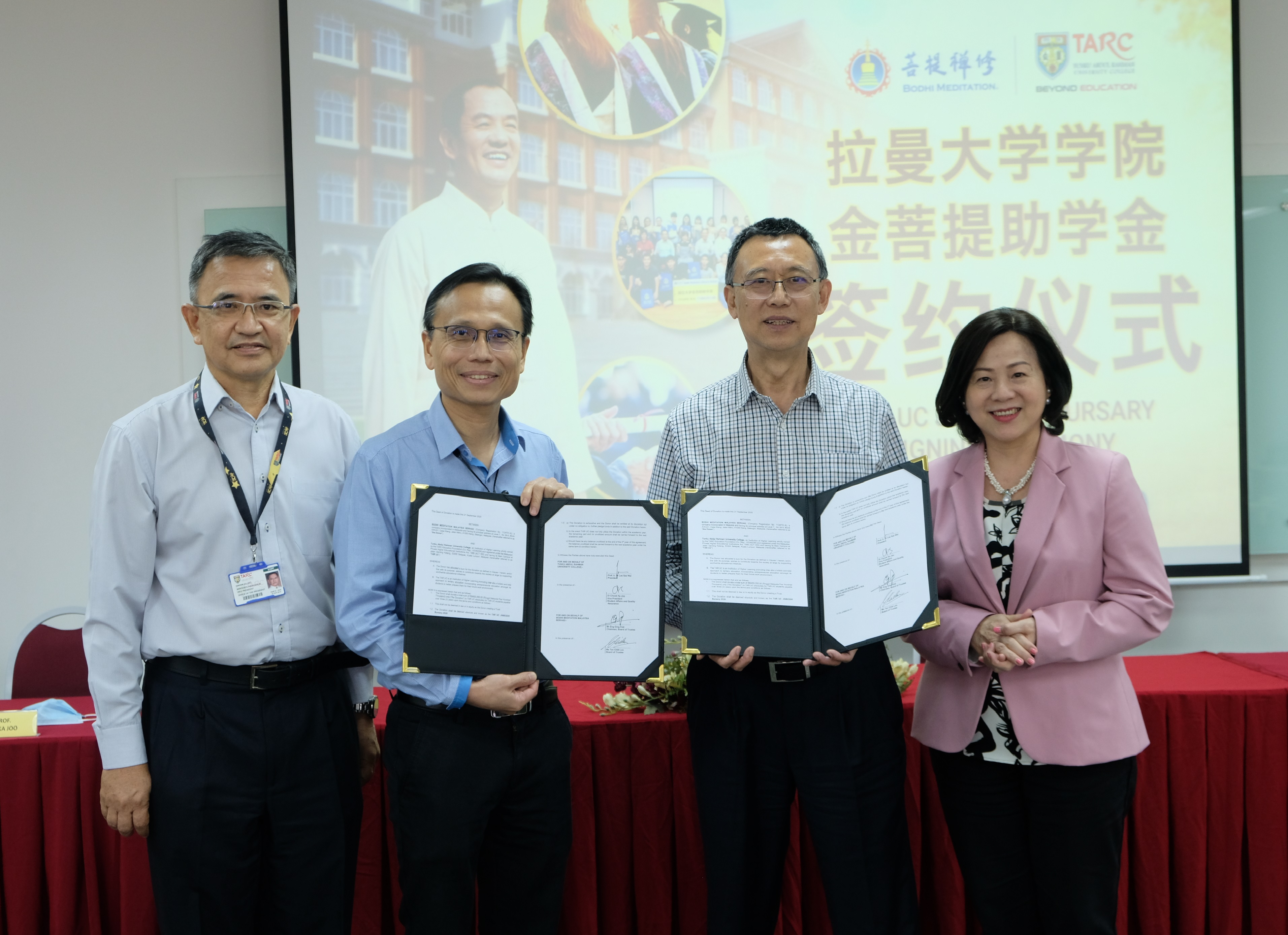 Deed of donation signed between TAR UC and BMMB
(From left): Assoc Prof Dr Chook Ka Joo, Vice President of TAR UC, Prof Ir Dr Lee, Teacher Ling Shan, Sister Fu Han, Trustee of BMMB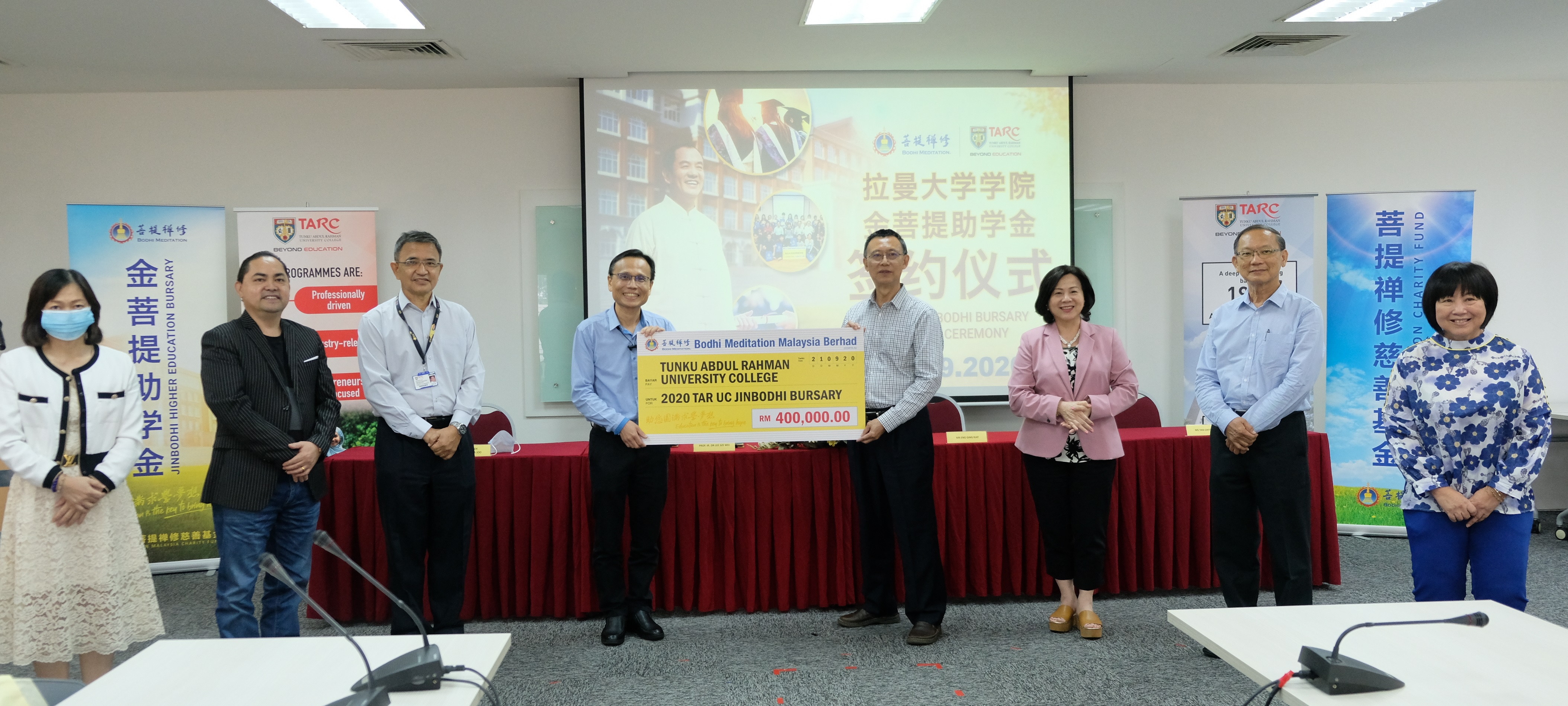 Presentation of mock cheque of RM400,000 towards the TAR UC – JINBODHI Bursary
(From left): Brother Wen Jun, Committee Member of BMMB, Assoc Prof Dr Chook Ka Joo, Prof Ir Dr Lee, Teacher Ling Shan, Sister Fu Han, Brother Xu Te, Vice Chairman of BMMB, Sister Dong Cao, Committee Member of BMMB
The TAR UC – JINBODHI Bursary received another generous donation from Bodhi Meditation Malaysia Berhad ('BMMB') for the fourth consecutive year. The Deed of Donation Signing Ceremony was held on 21 September 2020.
This year, RM400,000 was donated to be channeled towards the bursary which provides underprivileged Diploma and Bachelor's degree students with financial aid to further their studies at TAR UC.
"As we face the challenges of a worldwide pandemic, we cannot forget or neglect the importance of our children's education and future," said Teacher Ling Shan, Chairman of BMMB in his opening address. "I would like to express my gratitude towards TAR UC for the trust and support shown towards the Bodhi Meditation Charity Fund. Over the years we have worked together on this charitable cause to provide students with opportunities for them to have a better future and contribute to society."
Prof Ir Dr Lee Sze Wei, President of TAR UC, also took the opportunity to thank BMMB for the generosity they've shown in these challenging times. "I am glad that we are able to see the results and impact in the lives of students who have benefitted from this bursary after many years. Despite the global Covid-19 pandemic, BMMB's gesture to come forward with this donation is truly commendable. I hope that we can continue this effort for many more years so that nobody would be left behind or denied their education."
During the ceremony, Lee Rong Cherng and Lee Suh Sen, two final year Bachelors of Quantity Surveying (Hons) students who are recipients of the TAR UC – JINBODHI Bursary shared touching testimonies on how the financial assistance they received from the bursary had changed their lives and enabled them to continue their education.
Since the bursary's inception in 2017, close to RM2.4 million has been disbursed to a total of 128 Diploma and Bachelor's degree students.