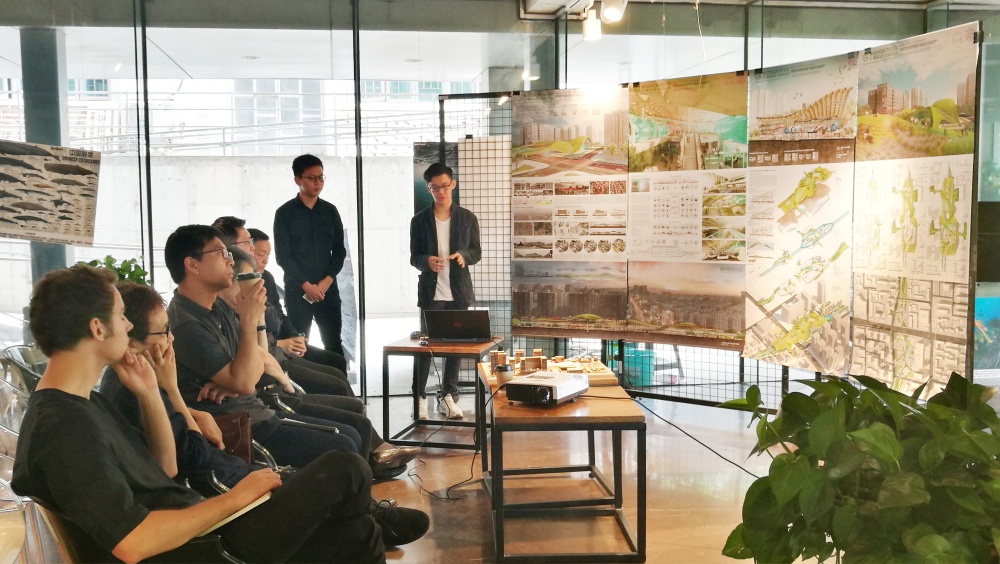 Zhe Bin (right) presents one of his proposals as part of his studies at Tsinghua University.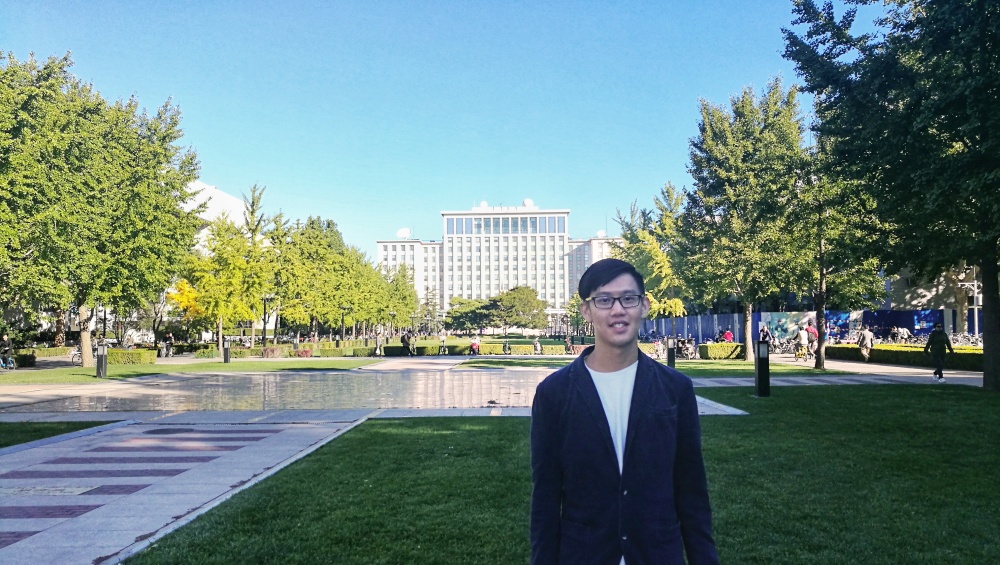 Zhe Bin aims to become a professional architect back in Malaysia after his graduation from Tsinghua University in July 2019.
Tai Zhe Bin, a Bachelor of Science in Architecture (Hons) graduate from TAR UC, is on track to achieve his dream of becoming a world-class architect in the future as he is equipping himself well at the prestigious Tsinghua University.
Currently studying the Master in Architecture (English) programme in Beijing, Zhe Bin is expected to complete his studies in July 2019 before starting his career in architecture.
For the young lad, none of this would have happened if he had not enrolled at TAR UC back in 2012 to study the Diploma in Architecture programme and subsequently Bachelor of Science in Architecture (Hons) programme.
"TAR UC's reputation in its academic excellence and affordable fees was the reason why I chose this institution to further my studies back then," said Zhe Bin, who also gave credit to TAR UC's industry-relevant syllabus that prepared him well for the challenges at Tsinghua University.
"The knowledge and skills I gained at TAR UC is up-to-date and relevant to the current industry demands. So I was able to adapt to the expectations at Tsinghua from day one.
"Since I am already familiar with the basics from my studies at TAR UC, I can focus on improving other aspects at Tsinghua University, for instance we emphasise more on idea creations and presentations under tight deadlines," he elaborated.
Zhe Bin is also grateful to TAR UC and TARCian Alumni Association ('TAA') for their assistance in helping him to achieve his goals.
"The five years at TAR UC was very fruitful and memorable. And I am very grateful for the help given by TAR UC and TAA through the TAR UC – TAA Scholarship which enabled me to pursue my studies at Tsinghua University," Zhe Bin added.
Although he is still a long way from graduation, Zhe Bin is confident that his academic credentials will help him secure a bright future with a top international architecture firm.
"Tsinghua has a very strong reputation for high employer satisfaction. With that as my cornerstone, I hope to join a renowned international architecture firm in the near future. For now I will be working hard until I can achieve my dream of becoming a professional architect in Malaysia."