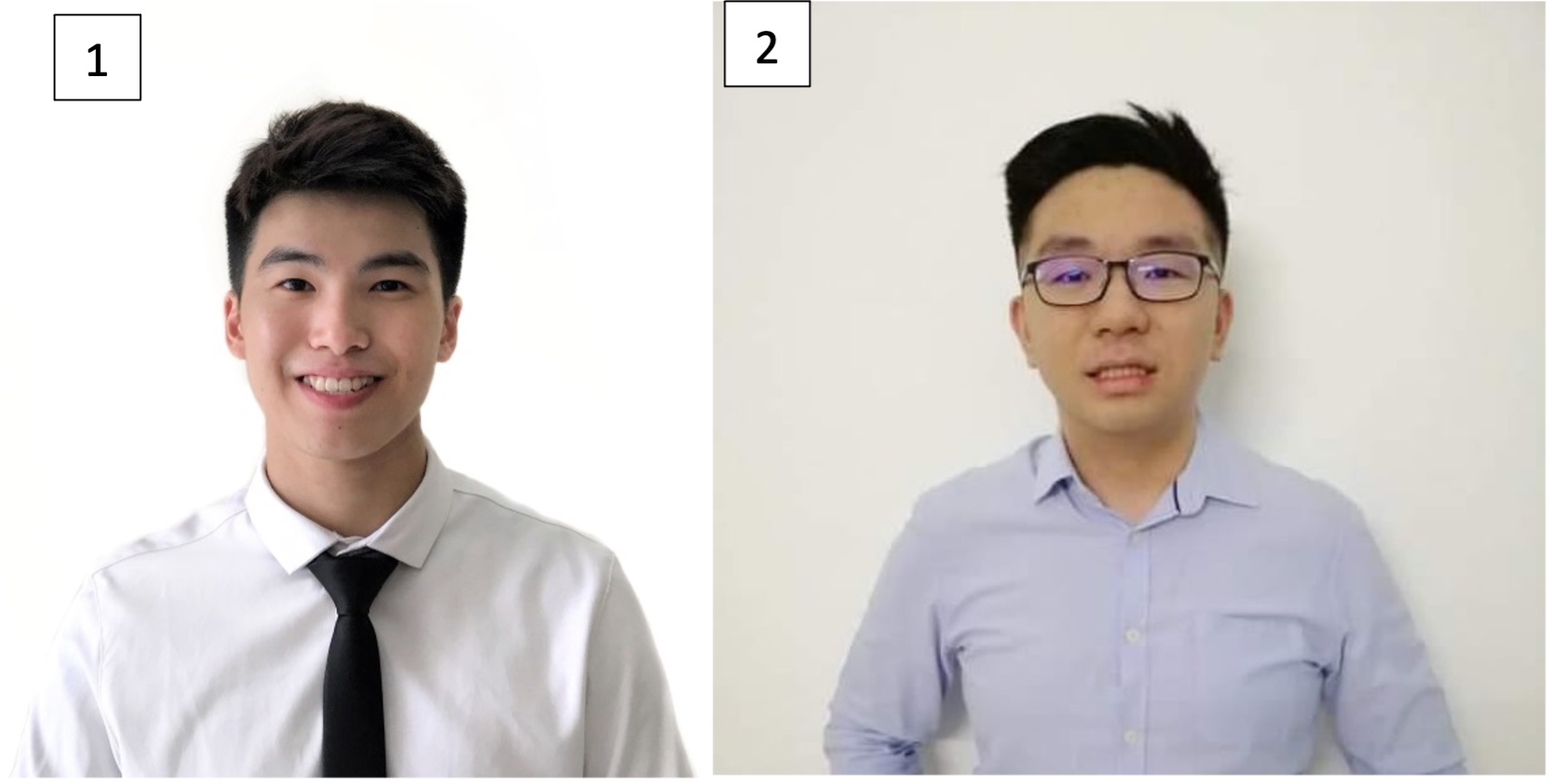 Bi Sheng is grateful towards his lecturers and tutors for their guidance on this subject and is planning to pursue a career in auditing upon graduation.
For Siong Han, it is more effective to apply concepts, theories and accounting standards by fully understanding them. He plans to further his studies after graduating.
Yew Bi Sheng and Chen Siong Han, two Bachelor of Commerce (Hons) students continued TAR UC's legacy of excellence as they ranked Top in Malaysia and 8th in the World for the Strategic Business Reporting ('SBR') paper in the December 2020 ACCA Examination.
Recalling his tight revision period, Siong Han was over the moon to know that his hard work had paid off. "I was shocked when I was informed as I never thought I would get such a high mark. This has indeed exceeded my expectations!" he exclaimed.
"I sat for both the SBR and Strategic Business Leader ('SBL') papers in the December 2020 sitting and I only had about 2 months to prepare for it after my finals," he recalled. "Although I set quite an intensive study plan to cover all aspects for both papers, I have also learnt throughout my studies to think outside the box and not just rely on study materials when preparing for exams. This allows me to adapt to situations and think ahead."
"After graduating, I plan to take my master's degree or obtain professional certification in finance or business data analytics to expand my knowledge beyond the field of accounting. After that, I plan to pursue a career in auditing particularly in the financial services industry."
Also planning on stepping into the auditing field after graduation, Bi Sheng hopes to expand his knowledge by working in the field and build his career from there.
"This achievement is a driving force for me to strive towards attaining more achievements in the future," he said. "When I was going through the revision kit before the exam, I struggled to understand concepts that were not covered in the workbook. But I managed to overcome that with the help of my lecturers, classmates and of course, the internet!"
"The most important thing I have learned throughout my studies is that having a strong foundation can help tremendously. Because of my tutors and lecturers who imparted to us the right knowledge, I am able to pursue many different opportunities."
Aside from successfully overcoming the challenges they each faced whilst preparing for the examination, both Bi Sheng and Siong Han were able to adapt and fully utilise online learning to their advantage.
"Online learning has changed my way of studying," shared Bi Sheng. "It was a different learning experience having lessons online. Although I still prefer face-to-face learning as it is more convenient to communicate directly with my lecturers and classmates, over time I have grown accustomed to online learning and am able to study effectively."
For Siong Han, switching to online learning has definitely played to his advantage as he shared that cutting down on commuting time to get to classes meant that he had more time to study.