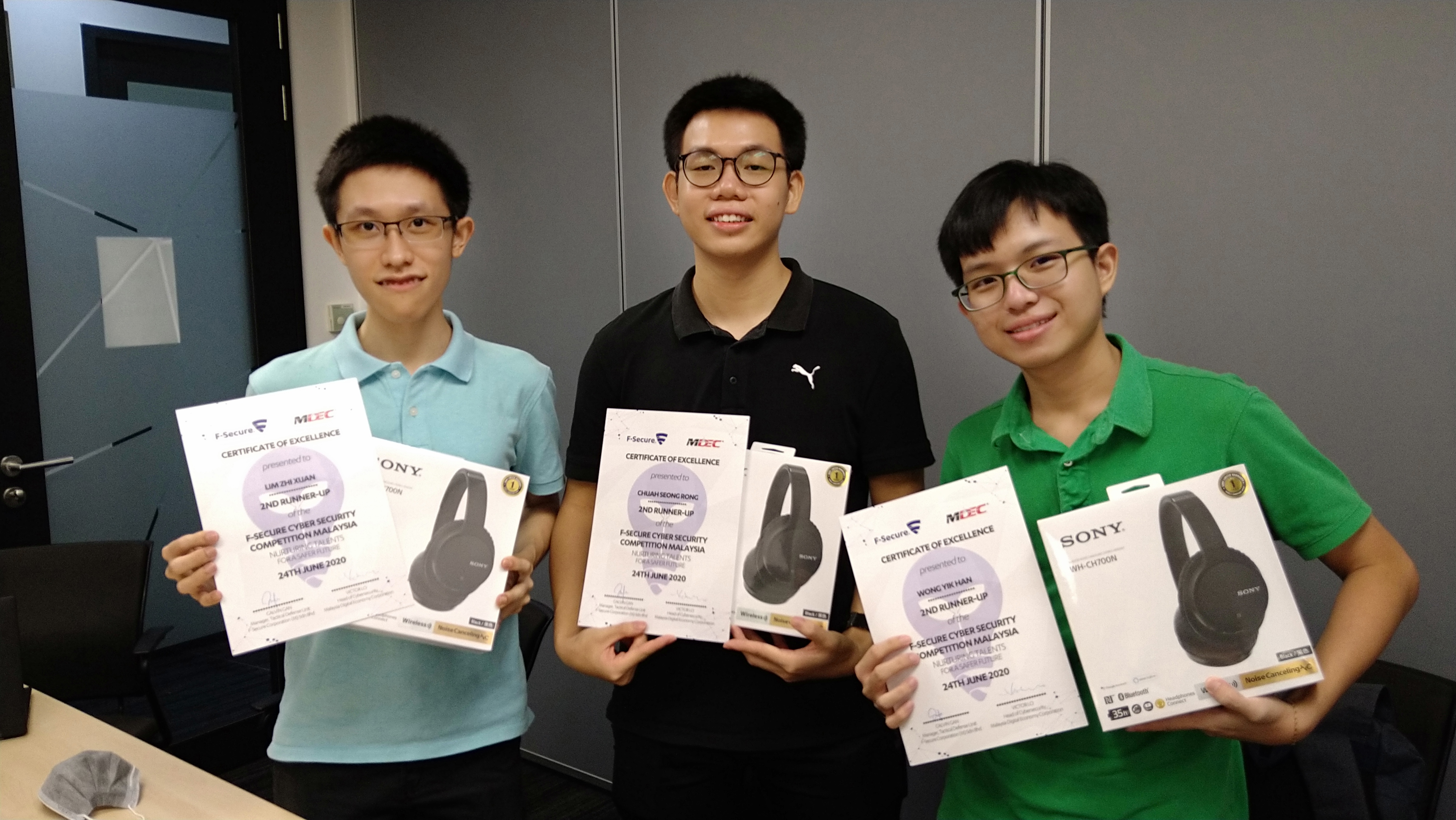 Team Trailblazers from TAR UC. (From left to right): Lim Zhi Xuan, Chuah Seong Rong and Wong Yik Han.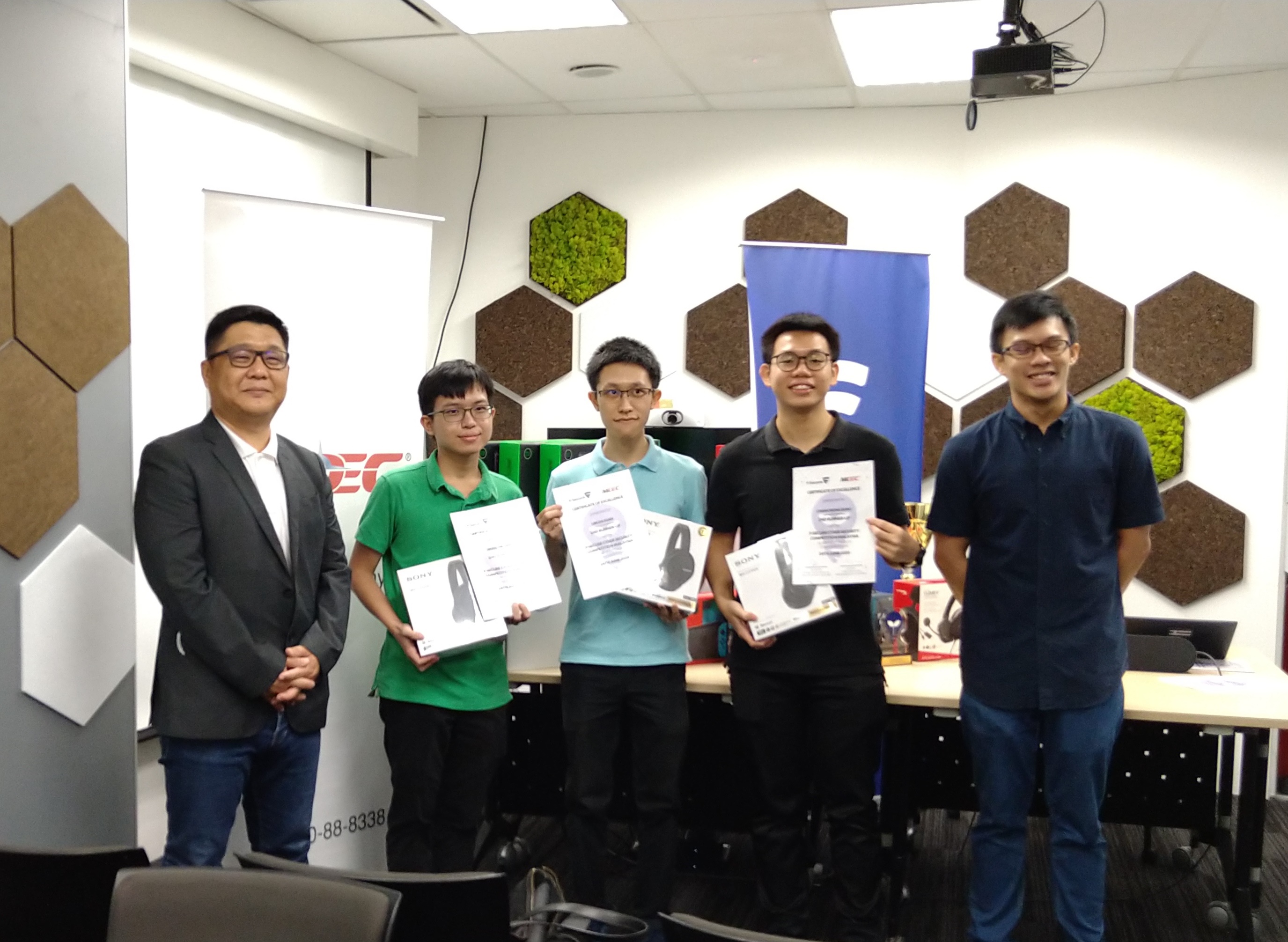 (From left to right): Mr Victor Lo, Head of CyberSecurity, MDeC, Wong Yik Han, Lim Zhi Xuan, Chuah Seong Rong and Mr Calvin Gan, Manager, Tactical Defense Unit, F-Secure Corporation, in a group photo taken during the prize presentation.
Team Trailblazers from TAR UC emerged as third place winners in the F-Secure Cyber Security 2020 Competition. The team members were all students from the Faculty of Computing and Information Technology, namely Chuah Seong Rong, Lim Zhi Xuan and Wong Yik Han. Seong Rong is a student pursuing the Bachelor of Computer Science (Hons) in Software Engineering programme, while Zhi Xuan and Yik Han are both pursuing the Bachelor of Information Technology (Hons) in Information Security.
Over 161 teams from more than 10 universities from all over Malaysia took part in the competition this year. Due to the COVID-19 situation, the competition was held online with the Qualifying, Semi-finals and Grand finals held on 10 June 2020, 17 June 2020 and 24 June 2020 respectively.
TAR UC students demonstrated their strong knowledge and skills in IT and cyber security as they competed against their peers in a friendly public event. "We were placed 3rd, which is a great accomplishment for me. I will continue to improve myself and keep aiming for a podium finish in other F-Secure competitions. Lastly, a big thank you to my teammates as I would not have achieved this without them! This was not achieved by me alone, it was achieved together as a team," shared Yik Han.
"I am very grateful that I have a very great team and two brilliant and helpful teammates. Without them, I would not have had this honour. If you want to go fast, go alone. If you want to go far, go together," said Seong Rong.