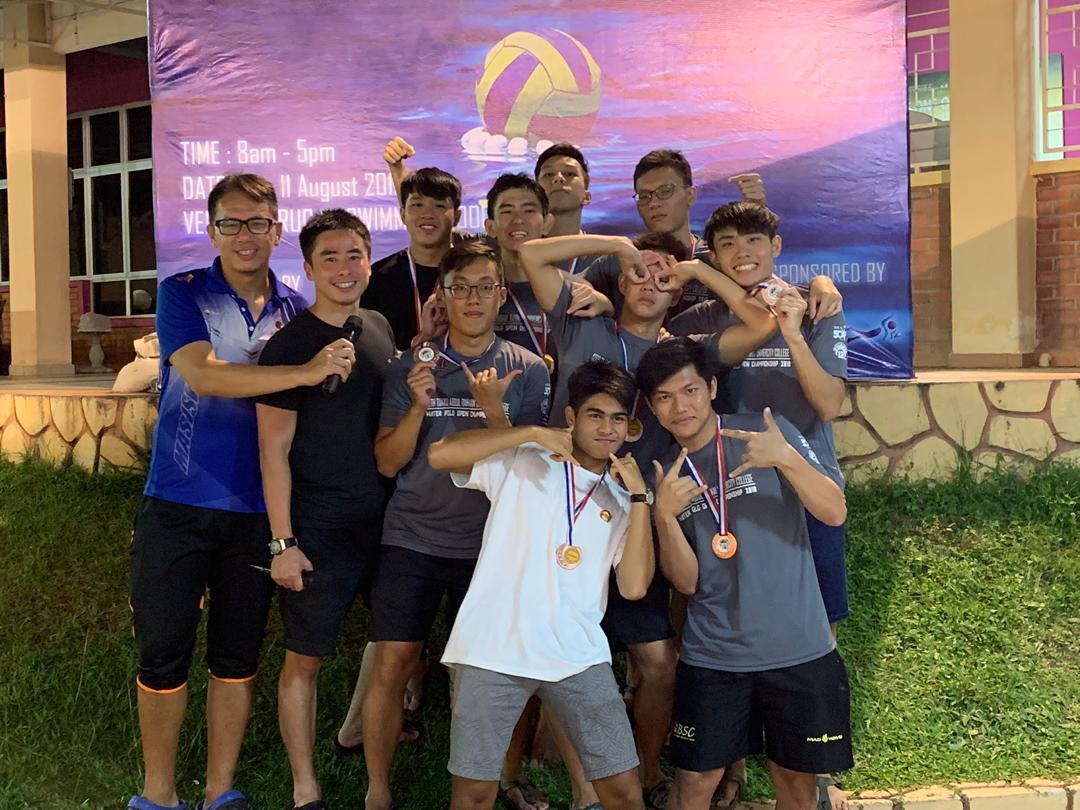 TAR UC's men's water polo team celebrating their second runner-up finish.
TAR UC's men's water polo team surfaced as the second runner-ups (Category B) at the 12th TARUC Water Polo Open Championship.
Hosted on 17-18 August 2019, the boys were beaten by KL's Hwanjian 1 in the semi-finals, but bounced back to beat Sri KL Supershark in the third-fourth placings match with a score of 12-9.
The tournament saw team One Last Shot emerging as champions for Category A, and team Crazy Frog finishing as Category B champions.