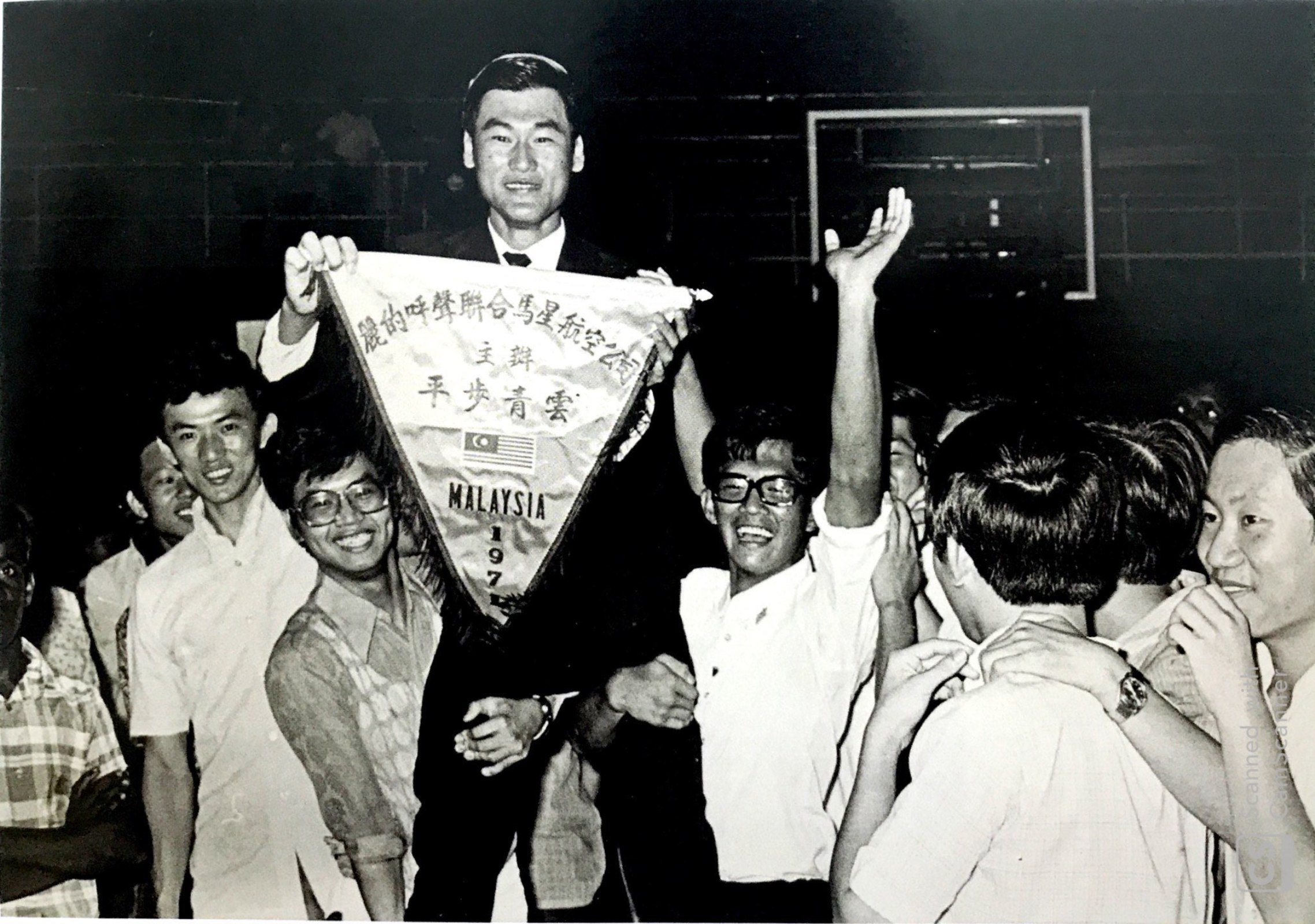 Mr Chong Ah Kow, aged 19, representing Malaysia in the RTV International Talent Contest organised by Hong Kong Rediffusion in 1971, where he emerged the Champion.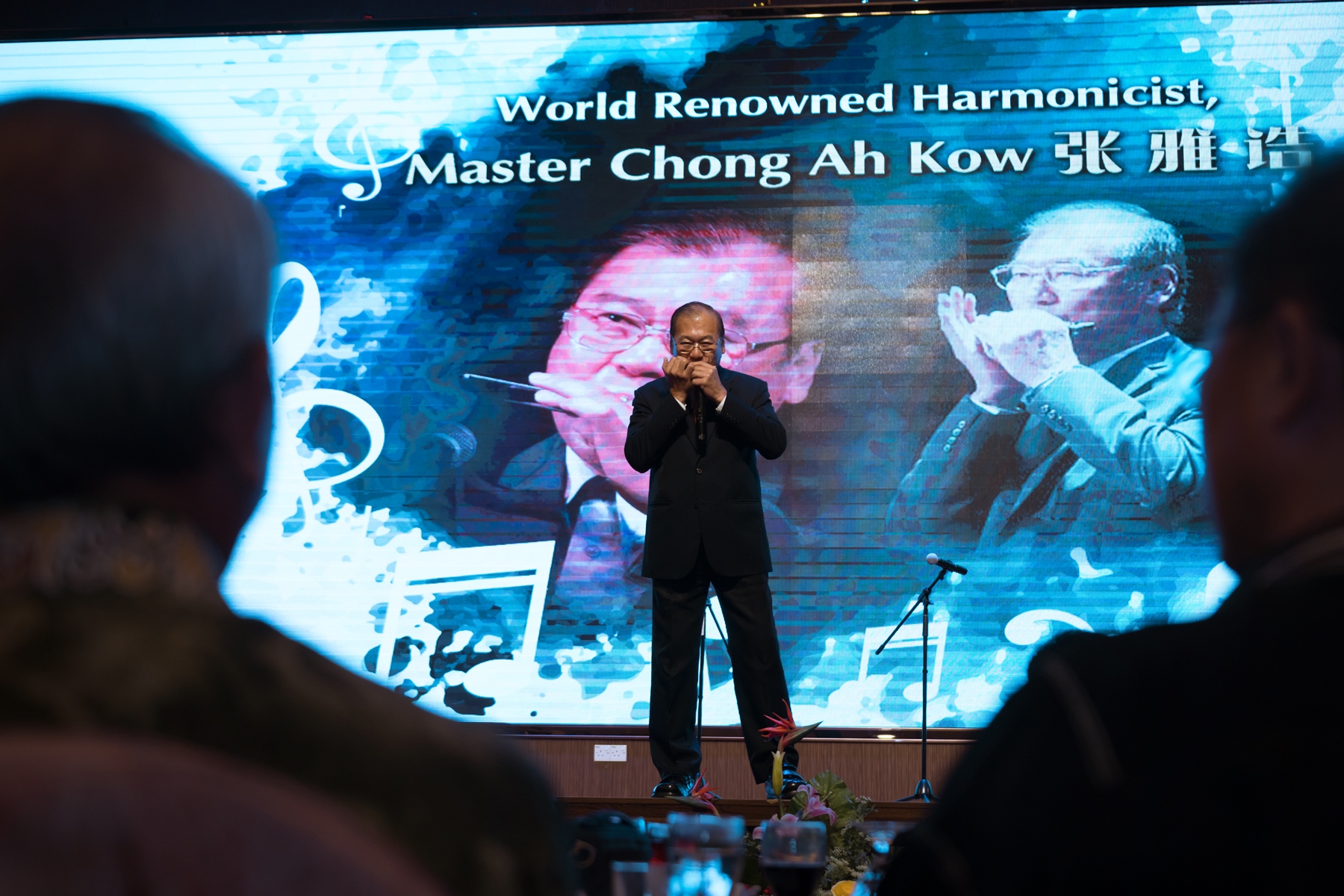 Mr Chong Ah Kow entertaining alumni and guests with his harmonica-playing skill during the recent "Sing for Unity" Charity Concert held on 15 June 2019.
Mr Chong Ah Kow, an alumnus from the School of Pre-University Studies (now known as the Centre for Pre-University Studies) attributed his success to the outstanding education that he received at his beloved alma mater, TAR UC. "I have fond memories of my time at TAR College (now TAR UC). My experience at TAR College has helped to mould and shape me into the person that I am today. I am thankful to my alma mater and I am proud to be a TARCian!"
Mr Chong is a well-known Malaysian tremolo harmonica player. He emerged as the Champion in the International Talent Contest organised by Hong Kong Rediffusion in 1971 and also Champion in the Tremolo Harmonica Category in the 2nd World Harmonica Competition held in Germany in 1989. He has been frequently invited to perform in countries like North Korea, South Korea, France, Holland, United States of America, China, Japan, Taiwan, Hong Kong, Indonesia and Singapore. He has even led 7,000 people to play together with him and his one-inch harmonica in Kuala Lumpur and Macau in 2005 and 2016 respectively.
One of the founders of the Asia Pacific Harmonica Festival ('APHF'), Mr Chong organised the 2nd and 9th APHF in Malaysia in 1989 and 2012. He has also been the judge and guest performer for several Asia Pacific Harmonica Festivals.
His passion for the art of harmonica-playing has led him to organise many concerts and forums where many new talents were unearthed. He has a few words of advice to young, aspiring harmonica players: to persevere, to keep learning and to never give up in sharpening their skills. "It is of utmost importance to play the harmonica naturally, creatively and passionately," he added.
Mr Chong is also the inventor of the pentatonic harmonica and also cultivated the skill in playing it. He first acquired and developed his harmonica-playing skills through the forming of the first Harmonica Society at TAR College. He also aspires to revive the Harmonica Society in TAR UC because he truly believes that 'harmonica therapy' is beneficial to the students as it is therapeutic in many ways. He also hoped to set up a harmonica learning centre for health, healing, happiness and harmony.
According to Mr Chong, teaching fellow TARCians the skills of playing the harmonica were amongst his most memorable moments in TAR College. He encouraged TAR UC students to get involved in extra-curricular activities besides focusing on their studies. "A healthy balance of academics and extracurricular activities is the 'key' to a successful University College experience," he remarked.