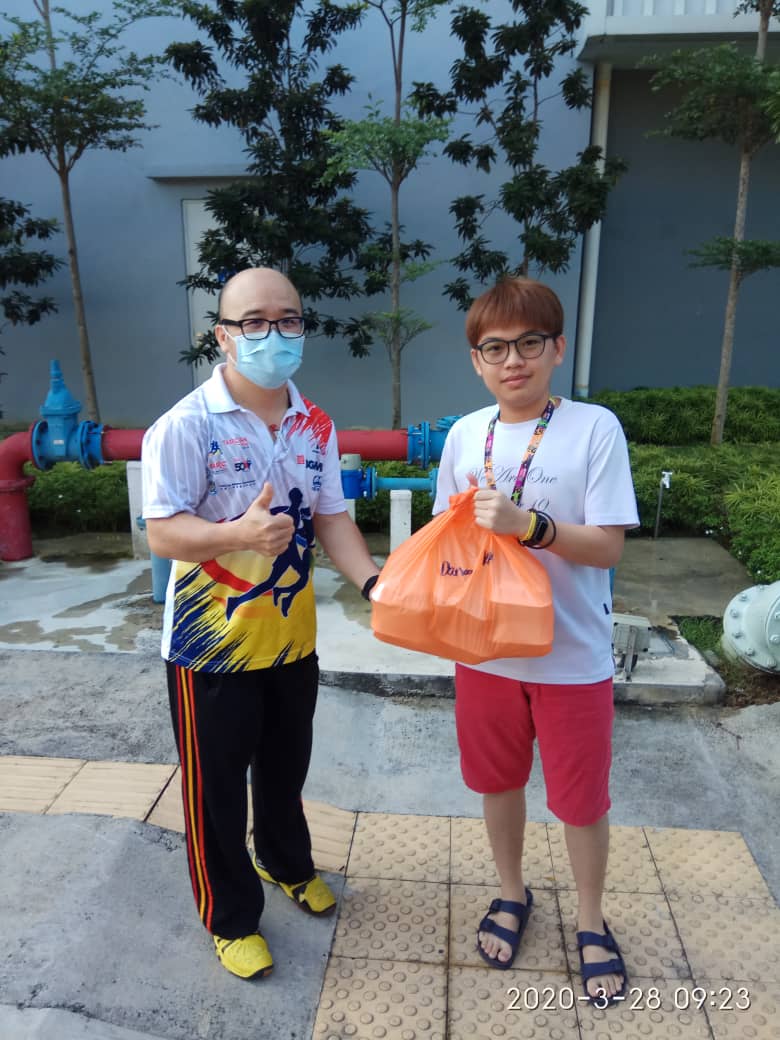 Mr Nyia with an appreciative student.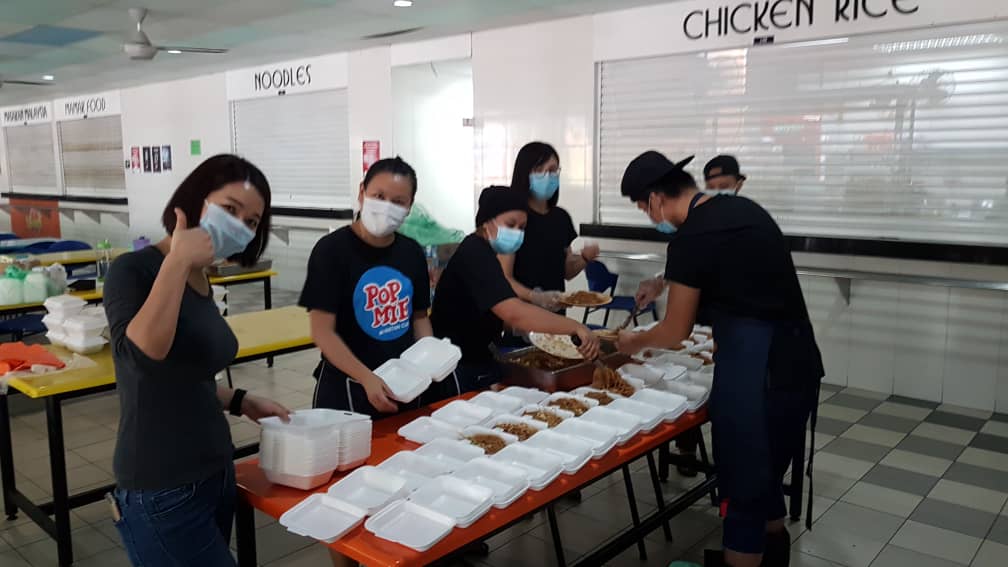 Food packets being prepared for the students.
The implementation of the Movement Control Order ('MCO') to contain the Covid-19 outbreak might have brought a fair amount of inconvenience to everyone, but there was a ray of light for Tunku Abdul Rahman University College ('TAR UC') students living at the Kuala Lumpur Main Campus hostel and surrounding areas when food packets containing meals such as wantan noodles, chicken rice and fried rice were packed and delivered to them in their time of need.
The food distribution drive was organised by TAR UC Student Representative Council ('SRC') and the Department of Student Affairs ('DSA'), who mustered their efforts to ensure that the students were well-fed during this time of adversity. "We have organised this drive to make sure that our students are taken care of during the MCO period, and we will continue to cater to their needs for as long as necessary," said Mr Nyia See Thai, Senior Assistant Registrar, DSA, who was in charge of logistics for the food distribution. "Their well-being is our priority, and we are proud that we can do our part to help them to get through this difficult period."
The students were enthusiastic and grateful for the food received. "I was pleasantly surprised by this thoughtful gesture to help students during this situation," said Bryan Wong Eu Ghee, a second-year Bachelor of Communication (Hons) in Broadcasting student. "I really appreciate what TAR UC is doing to help students who are in need of essential items, especially food supplies, and I salute them for supporting us."
"Thank you to TAR UC and the SRC for preparing and delivering the food and making sure that we don't go hungry during the Covid-19 outbreak," said Soon Lit Sean, a second-year Bachelor of Real Estate Management (Hons) student. "The meals provided are diverse and delicious, and I am really grateful for the assistance in such trying times."
"We can see how much TAR UC cares for its students through the amount of hard work and attentiveness put in by everyone involved. Kudos to TAR UC and the SRC who strove to ensure that the welfare of the students is not neglected during the MCO," said Geraldine Yong, a Bachelor of Public Relations (Hons) student who had recently completed her studies. "This is what it means to serve, respond and care!"
"I would like to give a big shout-out to the volunteers for extending a helping hand to those of us who are unable to go back to our hometowns," said Lee Yuen Chyuan, a third-year Bachelor of Communication (Hons) in Advertising student. "It's very considerate of TAR UC and I don't have to worry about ordering expensive meals from food delivery apps anymore!"