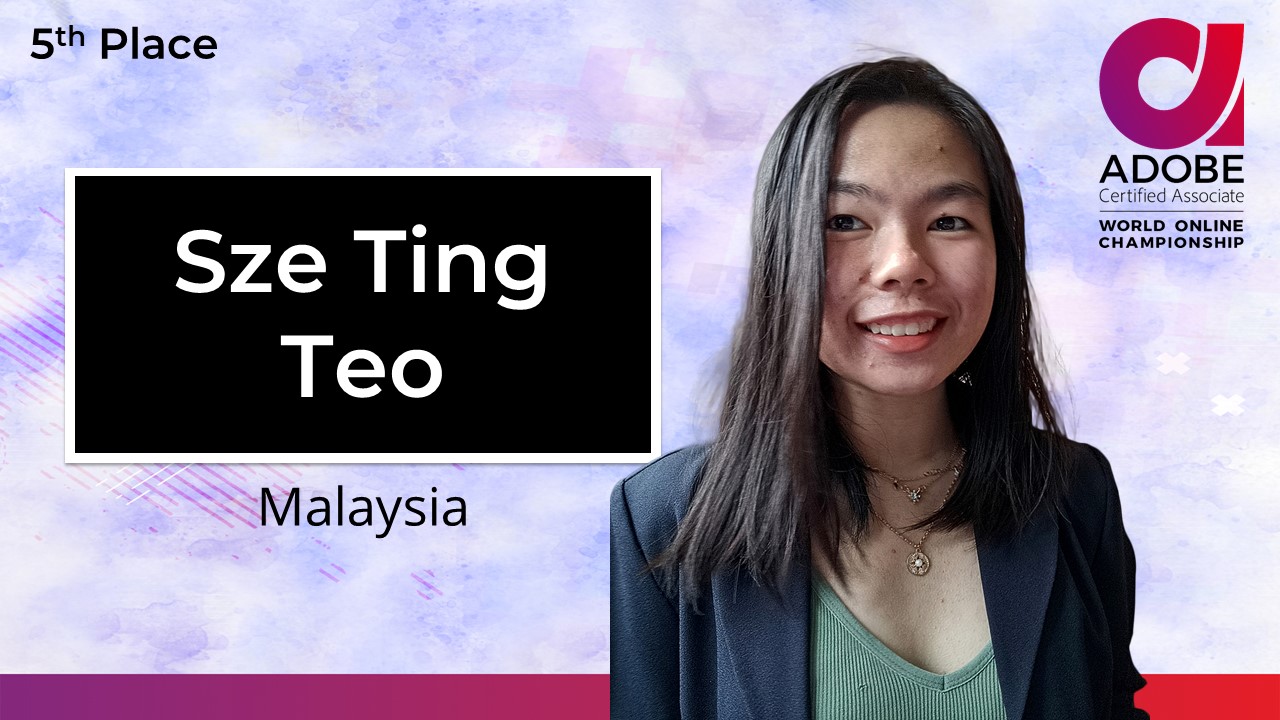 Bachelor of Creative Multimedia (Hons) student Teo Sze Ting impressed at the international stage after finishing 5th at the Adobe Certified Associate ('ACA') World Championship 2021.
After emerging as the national champion during the ACA Championship Malaysia 2021 earlier this year in June, Sze Ting was one of two Malaysians representing our country at the international level held virtually on 16 – 18 November 2021 featuring 51 finalists from around the globe.
"This result is a huge milestone in my life because it reaffirms my confidence in my own creativity and design. The experience is also valuable because these competitions teach me to work fast while maintaining good quality of work, a skill which will be very important in my career in the future," said Sze Ting.
Tasked with a clientele brief to design posters for a campaign in under 6 hours, Sze Ting displayed her digital and professional skills in using Adobe Photoshop to create her design that earned a 5th place finish during the virtual results announcement on 22 November 2021.
"I'm honoured to be able to compete on the world stage, and thanks to my parents for supporting my goals to become an artist cum designer, and my friends who kept me motivated when the pressure was getting to me during the preparation stages.
"Credit also goes to my lecturers at TAR UC who were always available for consultation even until late night, and their initiative in having extra classes to help me familiarise with Adobe Photoshop so I could enter the competition 100% ready," she added.