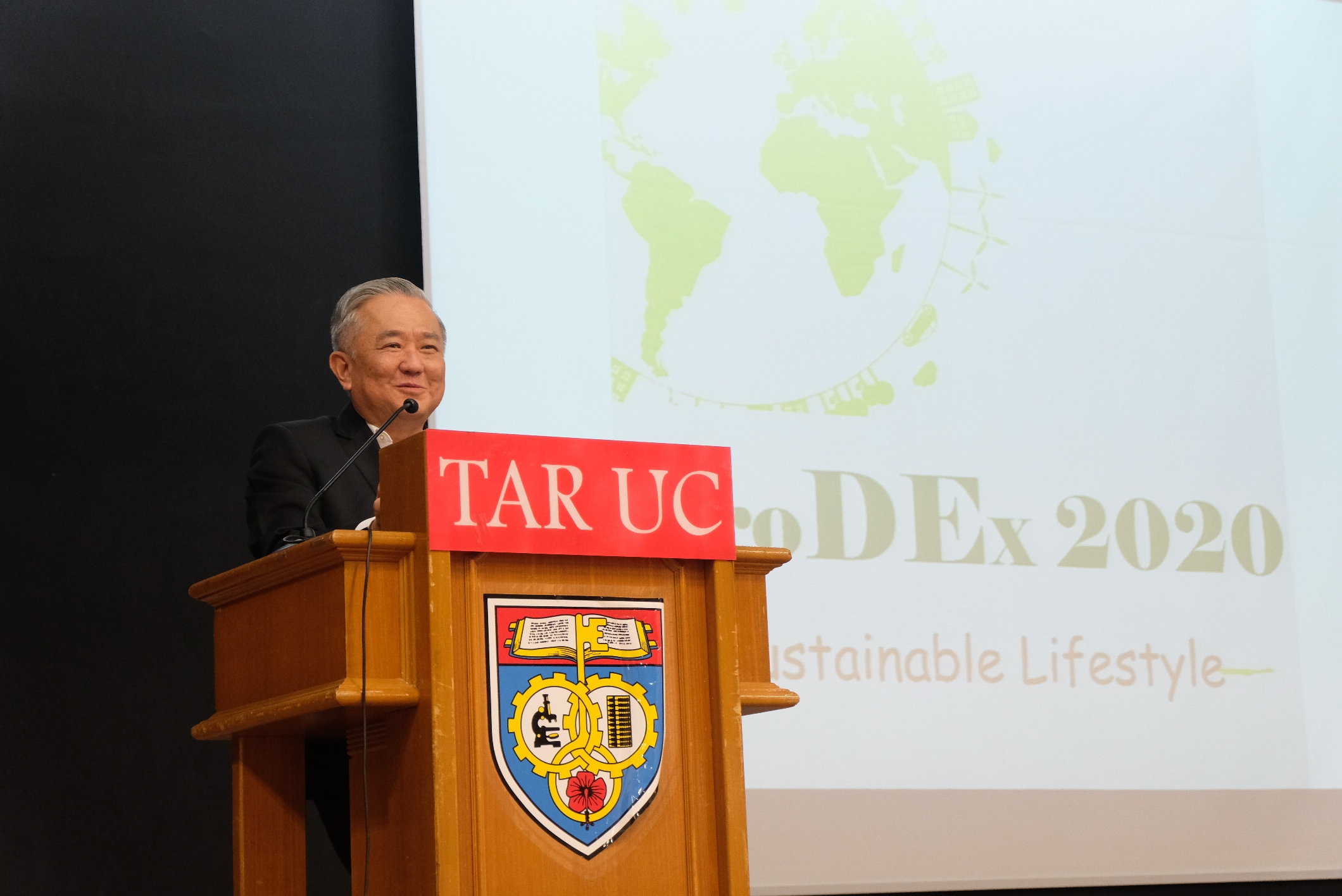 Assoc Prof Dr Oo Pou San talking about how engineers can use science and technology to innovate and produce more green products and practices to enhance a sustainable lifestyle.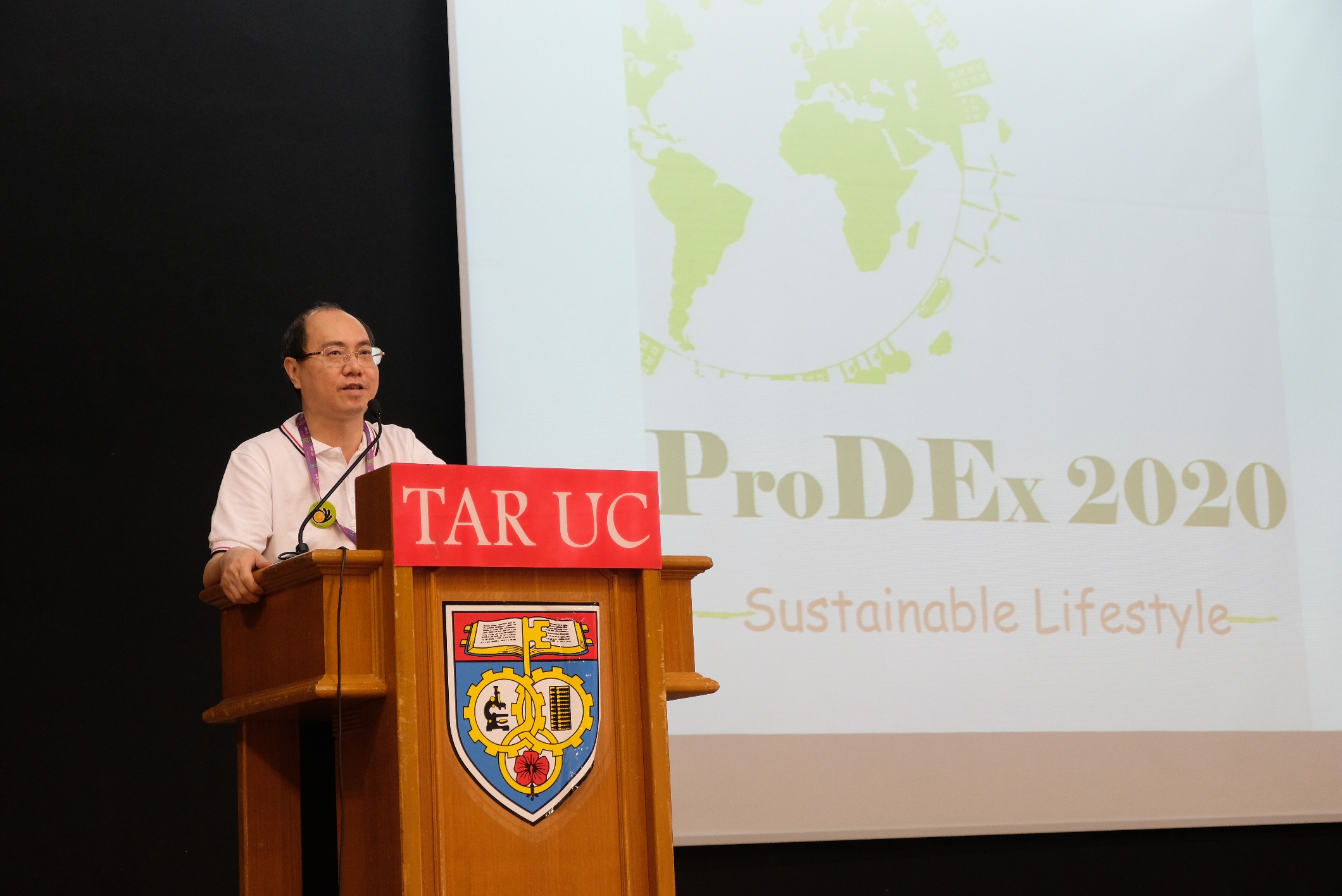 Dr Chew Khoon Hee, speaking about how Engineering students can cultivate communication skills when working on such projects.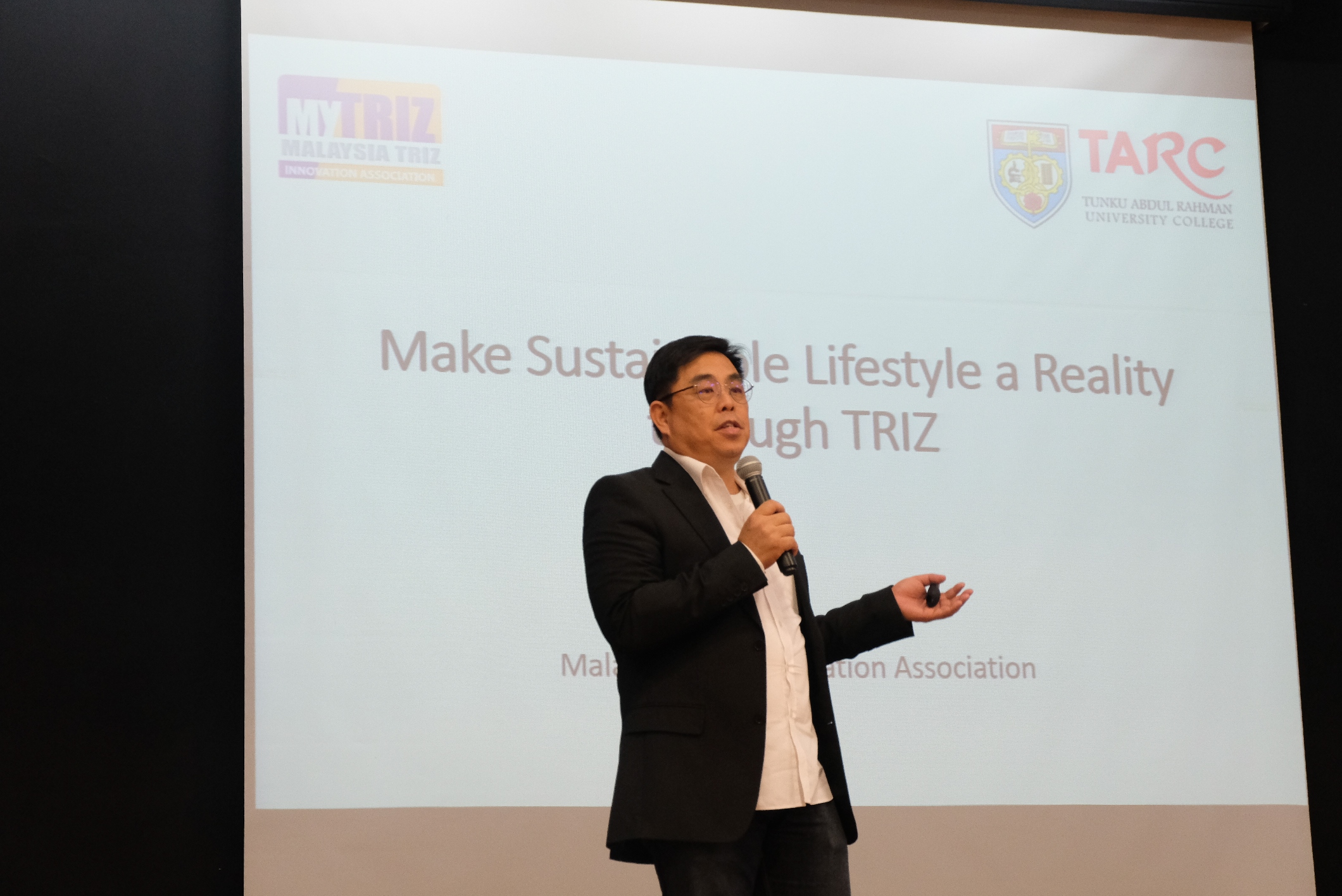 Mr Tan Eng Hoo sharing his thoughts on how TRIZ can help make sustainable lifestyle a reality.
From left to right: Chin Eugene, Pee Shi Hong and Ong Zhi Yee, Mechatronic Engineering students with their Gold Award winning project; a machine which is capable of holding a wiper arm and orienting it in different ways so that the different surfaces of the wiper arm can be inspected by the camera.
Puvanesh Kumar (white shirt and black tie) explaining to the judges how they came out with the 'sofa bed' to ease the problems of limited space in the hostel accommodation.
The Project Design Exhibition ('ProDEx'), a platform for engineering students to showcase their talents and sense of innovation, is organised on an annual basis by the Faculty of Engineering and Technology ('FOET') of TAR UC. For ProDEx 2019/2020, more than 250 projects consisting of capstone, final year and industrial projects were exhibited at the Main Hall on 8 January 2020, with the theme of sustainable lifestyle.
Based on the theme, 44 capstone projects from third year students were judged by 10 internal and external judges. The list of Gold, Silver and Bronze award winners under the Smart Living, Intelligent Systems and Robotics & Control categories is as follows: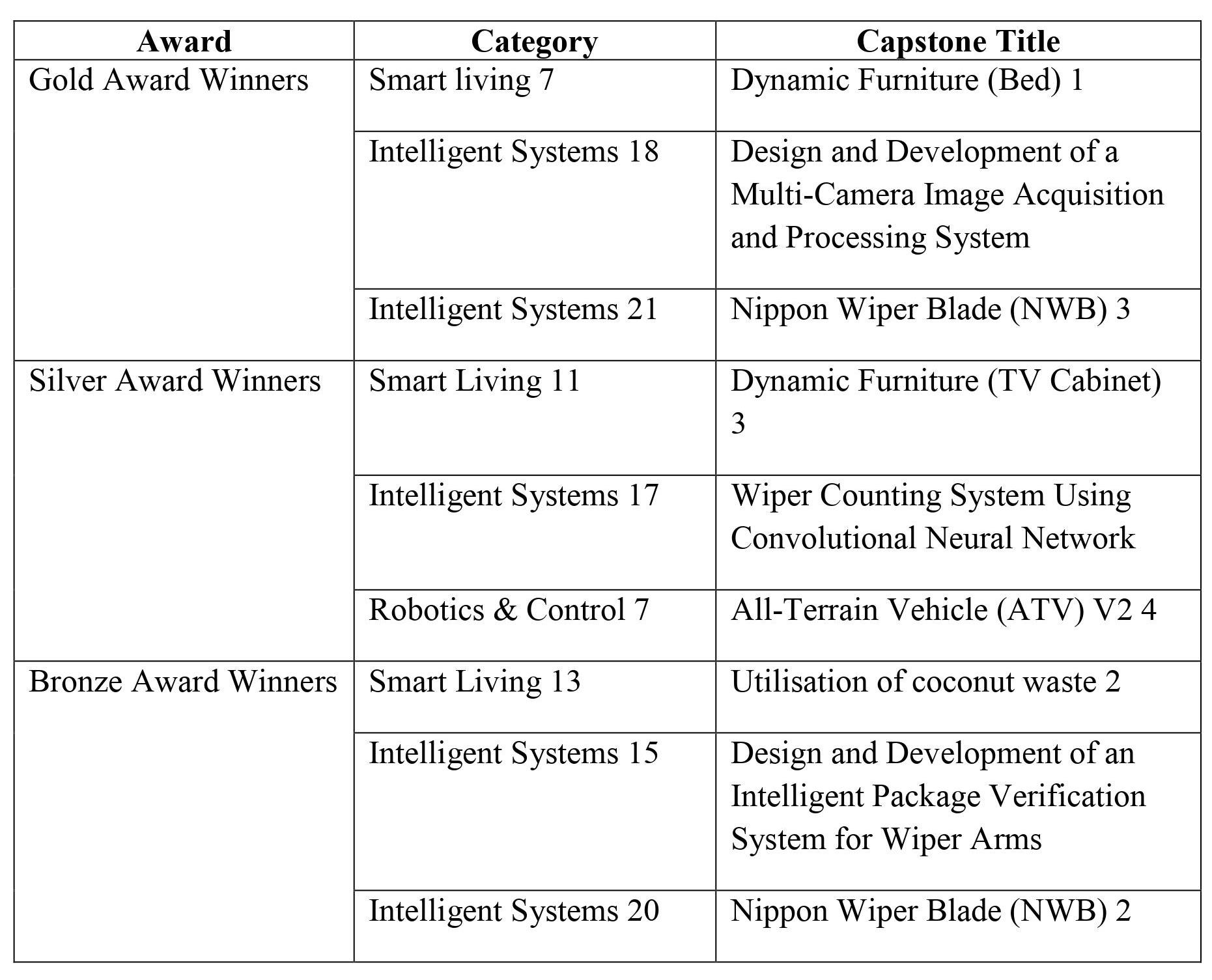 Dr Chew Khoon Hee, Dean of FOET, said: "This year, we have taken a step further to include industrial projects as well. This annual event is more than just sharing knowledge or know-how as it is also about cultivating communication skills, not only in written form but oral as well. As an engineering student, you need to design solutions to solve common problems in a sustainable and economical way," he said.
In his speech, Assoc Prof Dr Oo Pou San, Vice President of TAR UC, added: "If your prototype has commercial value or possible marketability, bring it to TAR UC's iSpark, which serves to assist budding entrepreneurs to develop their business ideas to commercialisation. Come up with business plans and products for successful start-ups. Be job creators rather than job seekers. TAR UC has set aside funds for seed funding and we can commercialise your projects and get it funded. Dream big, think big and you'll be big," he quipped.
One of the gold award recipients, Puvanesh Kumar, a Mechanical Engineering student said: "We have learnt the importance of teamwork in this project. Besides that, TAR UC facilities such as grinding machine, band saw machine and other tools and equipment helped us substantially in our project," he said.
Apart from the exhibition, there was also an industrial talk delivered by Mr Tan Eng Hoo, a leading consultant in TRIZ (Theory of Inventive Problem Solving), a problem solving and innovation methodology, where he spoke on "Make Sustainable Lifestyle a Reality through TRIZ".