Launching of Service Excellence Campaign
On 9 November 2016, TAR UC Penang Branch Campus officially launched the Service Excellence Campaign. In the opening speech, Assoc. Prof. Dr. Janice Toh expressed, ?A gentle word, a kind look, a good-natured smile can work wonders and bring people together? and she ended her speech by urging all staff to change those grumpy faces to smiley ones. The master of ceremony then asked all staff present to help the staff beside them to put on their smiley badges.
Before the ceremony ended, the Literature, Dance and Drama Society (LDDS) performed a sketch to highlight the importance of treating other with respect and kindness if we want to be treated in the same manner.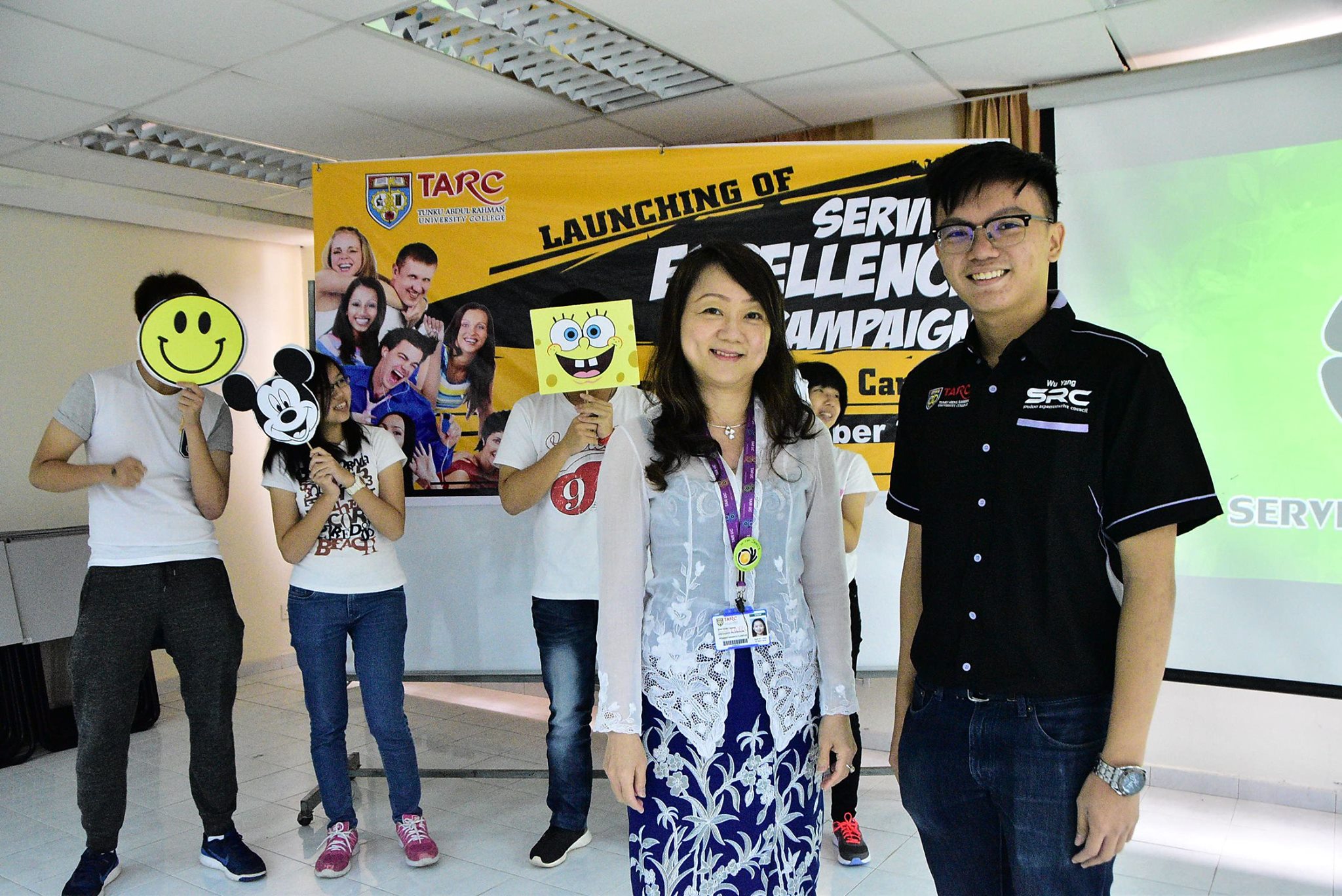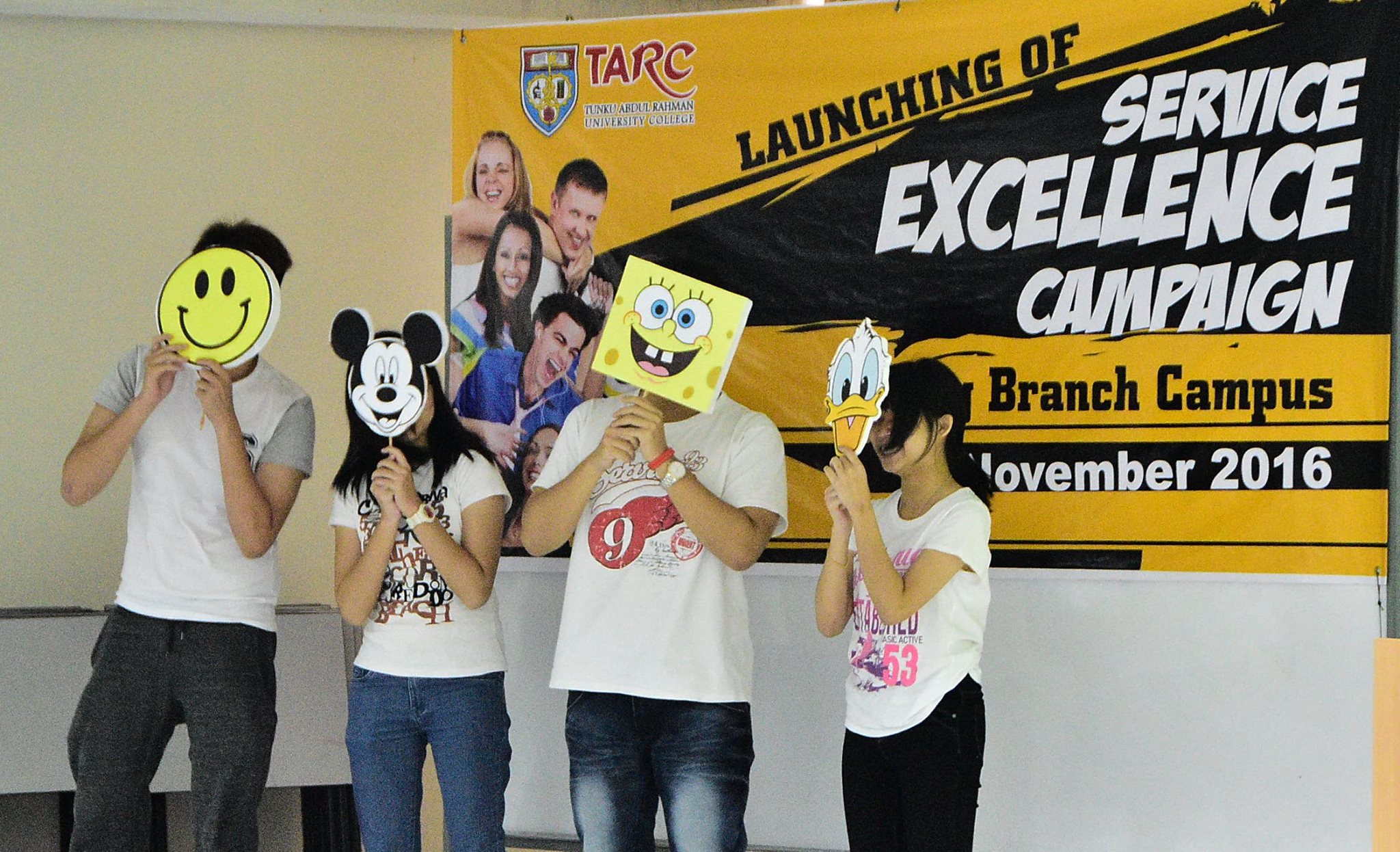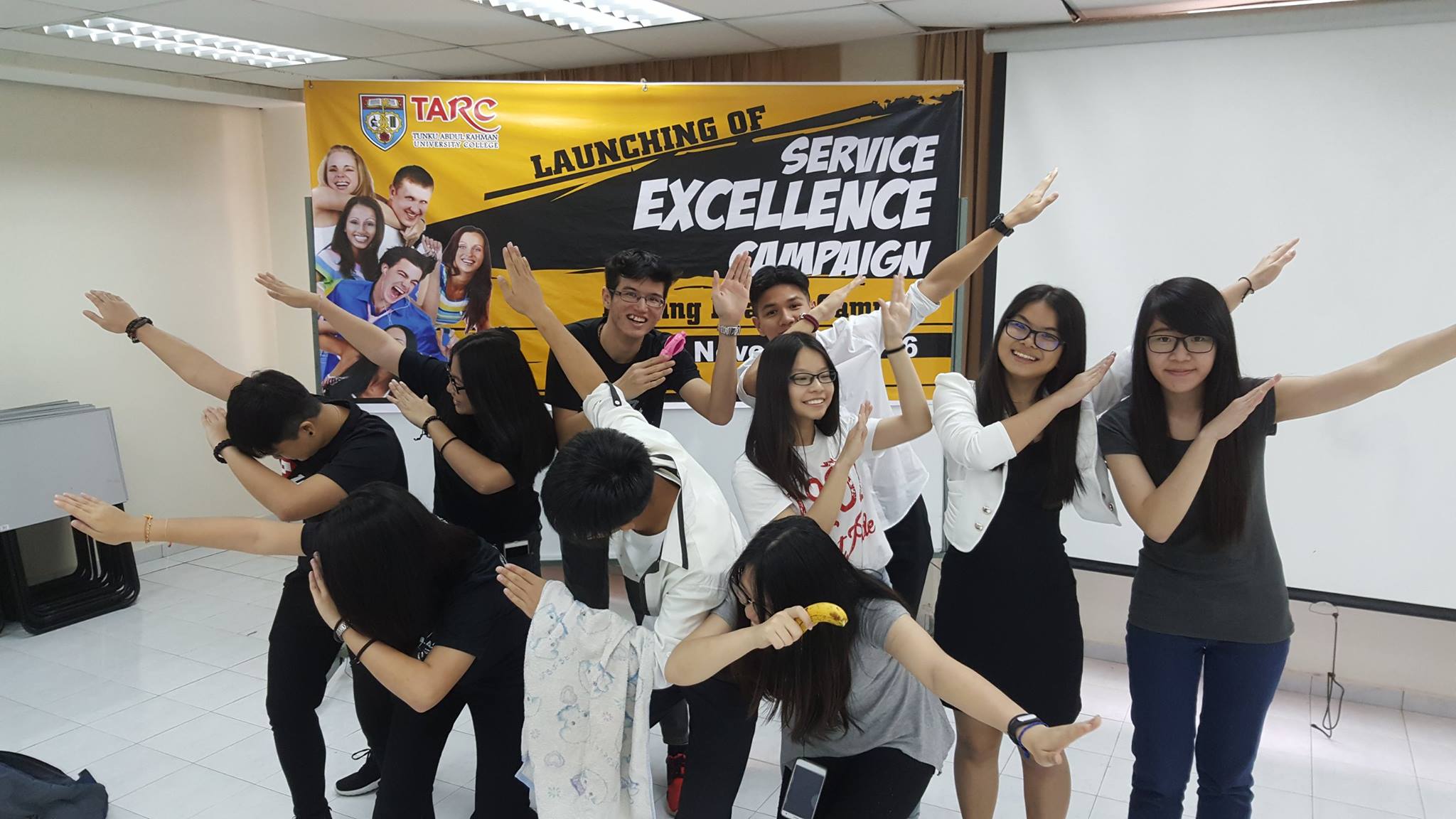 TAR UC Mini Career Fair
A Mini Career Fair was organized by the Division of Student Affairs, TAR UC Penang Branch Campus on 26 October 2016. A total of 12 companies, including Quantum Metal Sdn. Bhd., SG Marketing Management Sdn. Bhd., Deloitte Tax Services, GJM Global Sdn. Bhd., Plexus Manufacturing Sdn. Bhd. and others were invited to participate in the career fair. The 400 students who visited the fair were exposed to potential vacancies and internship opportunities from various industries such as accounting, quantity surveying, construction, engineering, marketing, IT, finance and investment.
A Talk on CPA Qualification
On 17 October 2016, Mr. Edwin Wong (Relationship Manager) and Mr. Lucas Lam (Regional Manager) from CPA Australia visited TAR UC, Penang Branch Campus and gave a talk on ?How to Attain CPA Qualification? to about 120 RAF students. They introduced CPA Australia to the students and briefed students on the pathway to obtain a CPA qualification. They also shared about the funding opportunities available from Talent Corp for students who wish to obtain CPA qualifications. Registration forms were distributed to interested students at the end of the talk and the response was very good.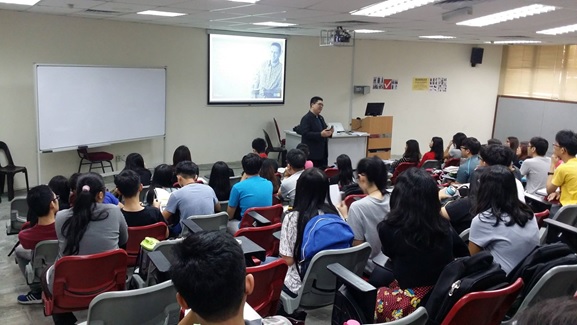 National Sports Day Carnival 2016
In conjunction with National Sports Day, the Sports & Recreation Society of TAR UC Penang Branch Campus has organized National Sports Day Carnival 2016 from 8 - 9 October 2016. Students formed into teams and competed in 5 types of games which included table tennis, futsal, basketball (Male & Female), volleyball (Male & Female), and badminton. Public participation was very encouraging and everyone seemed to enjoy themselves throughout the two days event. At TAR UC, students are strongly encouraged to join sports events and use sports facilities like swimming pool, gym, and squash courts to ensure that they have strong physical bodies to complement their academic and intellectual abilities.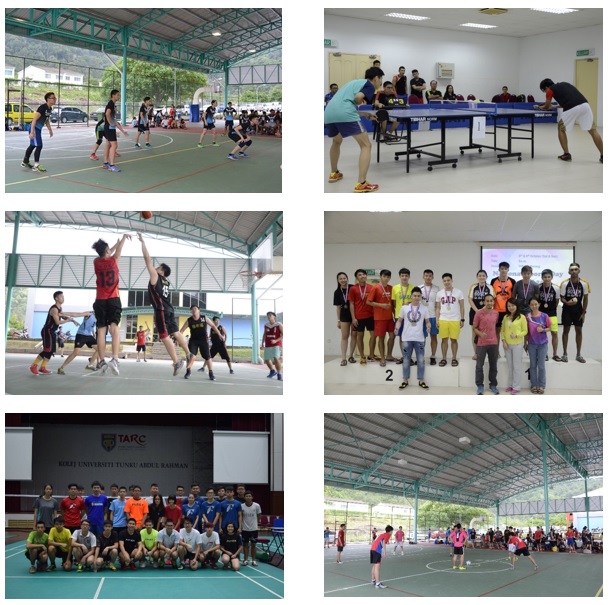 Community Sociology
The 20th Community Sociology 2016 was launched on 5 October 2016 at the foyer of Penang Branch Campus as a group of 113 students pledged to serve as educational beacons and later dispatched to three different schools in the rural areas from 6 - 10 October 2016. Community Sociology has enjoyed a long tradition in TAR UC with one of its main purposes to spread awareness on the importance of education in rural areas.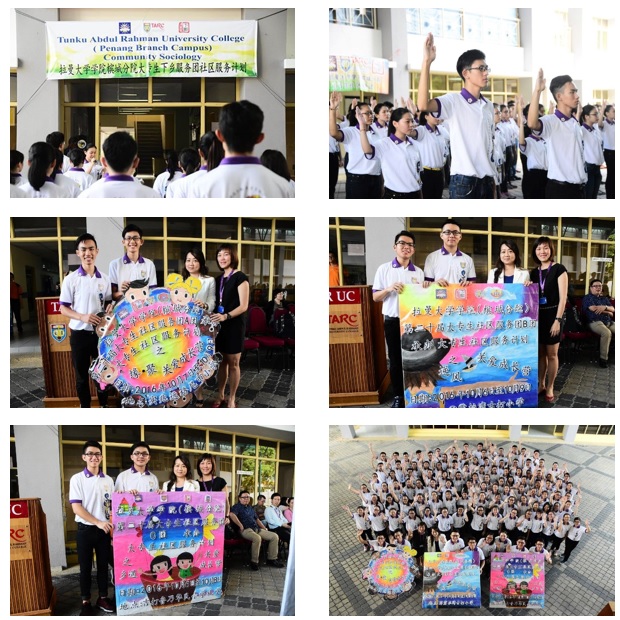 Field Trip to Four Points Sheraton Hotel
On 26 August 2016, a group of six students from Bachelor of Corporate Communication (Honours), TAR UC Penang Branch Campus went on a field trip to Four Points Sheraton Hotel, Penang.
During the visit, students were briefed by Mr. Raymond Seow (Human Resource Manager) and Ms. Phang Sue Ann (Learning and Development Executive) on the operation of their organization and also job opportunities available upon graduation.
Students also gained valuable industrial-based knowledge through a ?dialogue session? which took place shortly after the briefing.
YouTube Broadcast Box Roadshow with Google
Under the Faculty of Social Science and Humanities (FSAH), Department of Communication, TAR UC Penang Branch Campus has initiated a memorable event for their students. The collaboration between YouTube Broadcast Box Roadshow with Google has given our students an experience of a lifetime. A group of 14 students from Diploma in Mass Communication (Public Relation) and Diploma in Mass Communication (Broadcast Communication) became volunteers to assist Google in running this extraordinary event which was held in conjunction with Georgetown Festival 2016.
The centerpiece of this event was a box equipped with cameras and editing equipment that are meant to show step-by-step tutorials on how to create and upload great videos on YouTube. It was definitely a great experience for the students. In TAR UC, we believe in holistic education, where students? education experience should extend beyond classroom teaching and learning.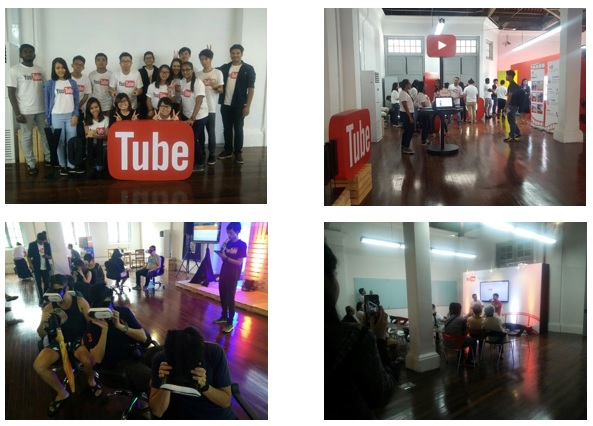 Career Talk by DELL
On 19 August 2016, DELL conducted two career talks forfuture interns and graduating students from RAF programme at Penang Branch Campus. The speakers included Mr. Andrew Mason (Finance Controller) and Ms. Koay Churn Pei (Senior Accounting Manager). About 25 students were also shortlisted for the DELL campus interview, which was conducted on the same day at the 1st Floor of Library.
Chinese Valentine?s Day Gala Evening
On 18 August 2016, Chinese Language Society (CLS) of Tunku Abdul Rahman University College, Penang Branch Campus, organised the Chinese Valentine?s Day Gala Evening. It was held to increase awareness among students about the Double Seventh Festival.
The event began with a buffet dinner and students were treated to a variety of performances after dinner. The students also enjoyed K-pop dance, played games related to the event?s theme and watched a drama show performed by prom candidates and talent candidates who were involved in the TAR UC Odyssey Night.
Tune on MY Music Singing Competition
In conjunction with the Merdeka month celebration, Year 3 students from Bachelor of Corporate Communication (Honours) organised ?Tune on MY Music? singing competition on     9 August 2016 from 7:00pm ? 9:30pm. The campaign brings the meaning of ?Tune on Malaysia Music? with the objective of recognising and supporting Malaysian music and musicians.
Mr. Rax Teh (first-runner up in Astro Runner Quest 2013), Mr. Amos Teoh Eng Hock (former Branch Campus Head of TAR UC Penang) and Dr. Lee Pey Huey (Advisor of Music Society Penang Branch Campus) were invited as panel of judges for the singing competition. The event was spiced up with Mr. Rax?s performing Malaysian songs, ?Gemuruh?, by Faizal Tahir and ?Coat?, by Jovi Theng, whereas Mr. Amos Teoh performed ?Guan Zui?, a song by Huang De Bao.
Ang Jia Fu, who won the champion prize sang ?All The Things You Never Knew?, by Rui Ye. Liau Sing Ying and Amanda Chong who were the 1st runner up and 2nd runner up respectively performed ?How Would It Be?, by Penny Tai and ?Arena Cahaya?, by Zee Avi.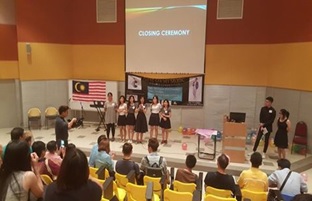 In the Spotlight Public Speaking Competition
On 4 August 2016, students were given an opportunity to show off their talents in a public speaking competition entitled, ?In the Spotlight? that was held by Tunku Abdul Rahman University College Penang Branch Campus.
The first part of the competition, ?Prepared Speech?, required all 17 contestants to present their respective speeches on stage. Interactions between the speaker and the audiences animated the mood of the competition as they were constantly brought to bursts of laughter and also deep, genuine thinking as they relate to the story told by the speaker. On the second part of the competition, the ?Impromptu Speech?, contestants raced against time to prepare a short speech after they were given the topic ?Time and Tide Wait for No Man?. Impressive results were shown even though the contestants were given just five minutes to prepare.
The competition ended with the announcement of the winners. Lew Ling Hui Alicia, a degree student, who won first place, whilst Melissa Lim Yi Xian and Heng Xi Cai, both first year diploma students, were awarded second and third place respectively.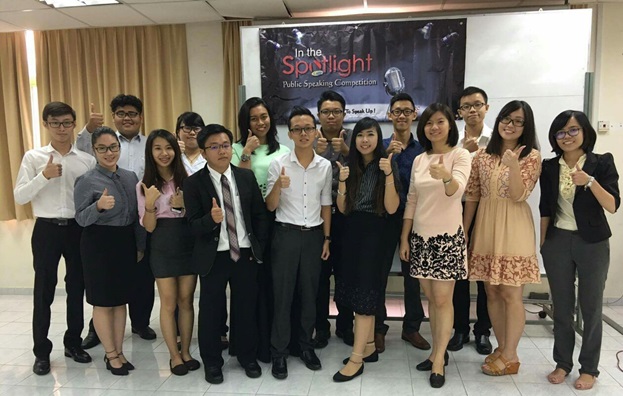 36th Blood Donation Campaign
On 25 ? 28 July 2016, General Hospital Penang visited TAR UC Penang Branch Campus to hold the 36th Blood Donation Campaign. Approximately 450 students and staff participated in this campaign as blood donors, including the Branch Campus Head, Assoc. Prof. Dr. Janice Toh. In her launching speech, she asked everyone to join her in donating blood and make a difference as the blood donated would serve as a valuable addition to the blood bank of the Penang General Hospital.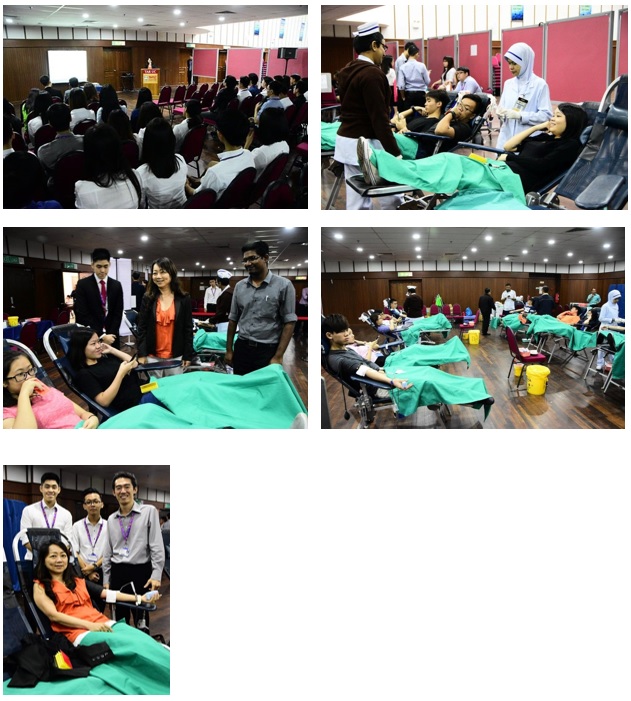 12th Festival of Mind
The 12th Malaysia Festival of the Mind was held at TAR UC Penang Branch Campus on 23 ? 24 July 2016 for students and public. The festival was organised via collaboration between Malaysia Mental Literacy Movement, which is a brainchild of YABhg Tun Dr. Ling Liong Sik, TAR UC Penang Branch Campus and UTAR. ?Great Mind, Great Future? was the theme of the festival which held seven talks and fourteen workshops by experienced professionals promoting brain health and exhibited twenty one  exhibition booths and a magic show corner.
Fifty two students from the Diploma of Technology in Electronic Engineering (DEL) programme led by Mr. Louis Ong, President of the Electronic Engineering Society, and Mr. Khoo Boo Wooi, Adviser to the Electronic Engineering Society organised the M-Bot Workshop, M-Bot Competition and the TAR UC Electronic Engineering Exhibition Booth. The M-Bot Competition saw school students using the arrow keys on the computer keyboard to control the M-Bot robot in order to move the robots across the competition?s maze to the finishing point.
The festival offered our student exhibitors the opportunities to develop their leadership, management and social skills to ready them for the working world. Plus, visiting school students got a glimpse of the potential of the human mind.

INTI Sports Carnival 2016
TAR UC Penang Branch Campus was invited to participate in the INTI Sports Carnival 2016 that was held from May to July 2016. The carnival hosted a variety of games including futsal, dodgeball, table tennis, captain ball and many others. Congratulations to teams of TAR UC Penang Branch Campus who has emerged victorious and made it to the Second runner up in table tennis, and Champion in dodgeball!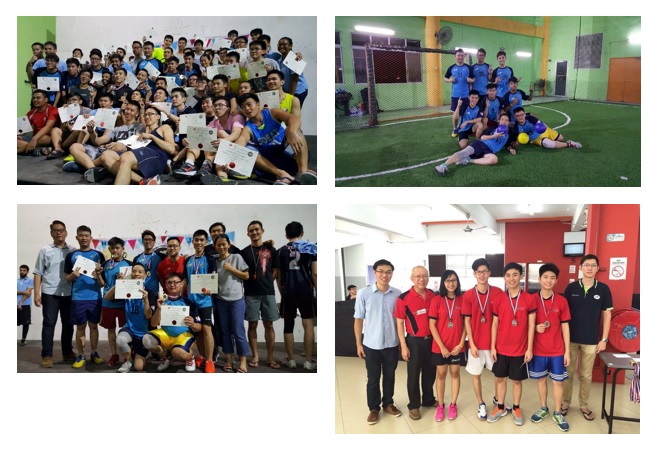 Odyssey Nite ? Fairy Tale: A Walk in Wonderland
The annual Odyssey Nite was held on 18 July 2016 with the theme 'Fairy Tale: A Walk in Wonderland'. The Odyssey Night is an event held annually to discover freshmen's hidden talents and potentials and to develop their creativity, form closer ties between seniors.
The function began that evening with the arrival of the students who were dressed in their very best and finest attires. The evening kicked started with performances from the contestants from the talent category and the crowd was showered with a variety of dances, songs and sketches by the five contesting groups and prom contestants. The prom contestants were also asked questions concerning current issues and were judged not only through their talents and appearance but also on how well they have answered the questions.
The title of Prom King was bagged by Mr. Lee Peng Cheng and the Prom Queen title was awarded to contestant Ms. Chee Jia Qi. The evening ended at 10.30 pm after a victory parade and group photo taking session of the winners.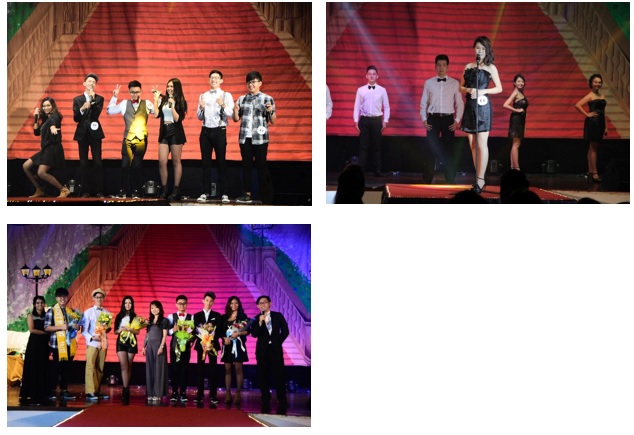 Convocation 2016 (TAR UC Penang Branch Campus)
With pride and joy, TAR UC Penang Branch Campus hosted two convocation sessions to mark the graduation of our 1,110 graduates on 25 June 2016, Saturday.
Coventry University (CU) Visit
Tunku Abdul Rahman University College (TAR UC) and Coventry University (CU) have established a partnership which provides TAR UC students with the opportunity to gain a UK degree and valuable international educational experience through the Dual Award programme.
A group of 19 students and three staffs from Coventry University (CU) visited TAR UC Penang Branch Campus from 27 - 29 June 2016 and were welcomed by Assoc. Prof. Dr. Toh Guat Guan, 34 RAF students and TAR UC staff members. During their visit, Dr. Kang Seok Hoon gave a lecture on management and guest lecturer, Mr. George Hulene gave a lecture on finance. Mr. George Hulene also gave a promotional briefing to RAF students on the dual award and study abroad programme.

MASISWA GAMES 2016
TAR UC Penang Branch Campus was chosen to host the MASISWA Games 2016 by the Majlis Sukan Institusi Pengajian Tinggi Swasta (MASISWA). The objective of the games was to identify and select capable and talented athletes to represent the Champion of Champions (CoC) competition of the northern region.
Throughout the three days of competition, games played included badminton, netball, volleyball, chess, futsal, basketball, table tennis and tenpin bowling. A total of 16 institutions took part in the competition, with a total of 20 gold medals, 20 silver medals and 35 bronze medals up for grabs during the three days event.
Penang Branch Campus emerged third in placing with a medal rank tally of 1 gold, 8 silvers and 9 bronzes.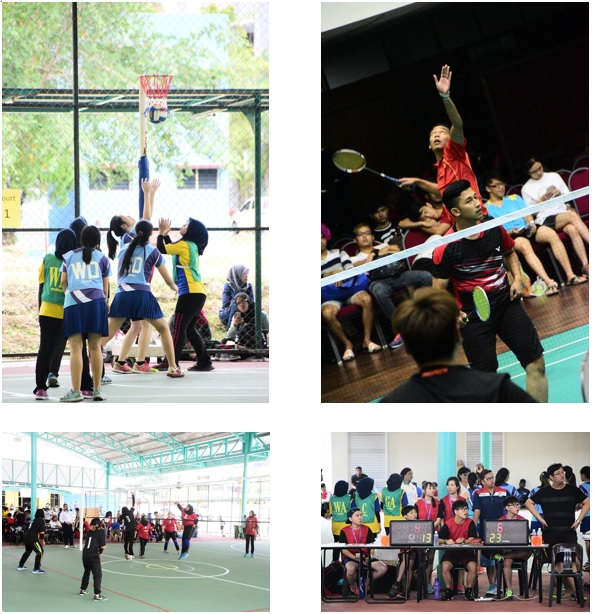 Combating Corruption: A Shared Responsibility
On 16 June 2016, Tunku Abdul Rahman University College (TAR UC) Penang Branch Campus and Malaysian Anti-Corruption Agency (MACC) Penang jointly organised a seminar titled, ?Combating Corruption: A Shared Responsibility?. The seminar reflected TAR UC?s effort in upholding the philosophy of developing moral and ethical character aligned with MACC?s community educational strategy to educate the public and fight against corruption.
Esteemed guest, Mr. Raymond Chong, partner, KPMG Penang gave a talk titled, ?Ethics - Educating the Mind and the Heart?. Tuan Ch?ng Soon Heng, Deputy Director of Operations from MACC Penang, enlightened students with a talk titled ?Usaha Membasmi Rasuah Tanggungjawab Bersama? (Eradicating Corruption A Shared Responsibility). Emphasizing the importance of having integrity, Tuan Ch?ng sparked the audience with a quote from Warren Buffet stating that, ?When looking for people to hire, you look for three qualities: integrity, intelligence, and energy. And if you do not have the first, the other two will kill you.?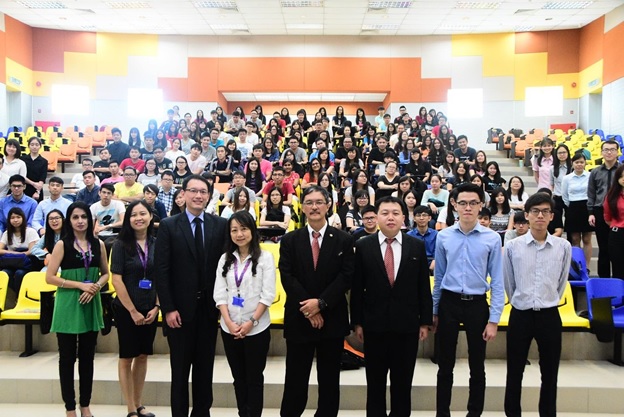 Dell Business Challenge 2016
On 9 June 2016, a total of 9 teams of students from various tertiary institutions participated in the Dell Business Challenge 2016. The objective was to provide a platform for students to showcase their business acumen and to expose students to real world industrial expectations and demands. In part, Dell also uses this game to identify the best brain for future employment in their company.
In the business challenge, each team was assigned a business role such as suppliers, buyers or manufacturers. Each team was expected to negotiate selling and buying of computer parts to produce a newly designed computer and decide the final retail price. Then, participants were to present their marketing strategies to sell their computer and justify the strategies in front of the top management team of Dell.
The champion was awarded a trophy, certificates of participation and most importantly, a guaranteed job interview with Dell. The champion went to Inti International College, TAR UC Penang - Team 1 grabbed 1st Runner Up and 2nd Runner Up was awarded to PTPL College. The first and second runner-up teams were awarded with gifts and certificates.