Occupying 23 acres of land in the Pearl of the Orient, TAR UC Penang Branch Campus was established in 1994 with the aim of enhancing equity and access to quality and affordable higher education in the northern region of Malaysia.
Penang Branch Campus strives to foster constant innovation and development. Our campus offers an impressive range of cutting-edge facilities which includes a three-storey purpose-built library, auditorium, twin lecture theatres, Electronic and Building Laboratories, Cisco Laboratory, Audio-Visual Studio, Club House (with an Olympic-sized swimming pool and covered multipurpose courts), Wi-Fi coverage throughout the campus and many other facilities awaiting to be explored.

Nestled amidst the lush and scenic greenery in the suburb of Georgetown, students of Penang Branch Campus will find themselves enjoying both the duality of Mother Nature and city life: the serenity of Mother Nature and also the excitement and fun that the city has to offer. Penang boasts of many tourists attraction sites: UNESCO World Heritage Sites such as Fort Cornwallis, Khoo Kongsi to name a few; unique antiquated Street Art on the walls which are must-go sites for local and foreign tourists and the latest addition being the Jurassic Research Centre, all just a 15-minute drive away.
Other tourist attraction sites for students to relax are further away from Georgetown, lie the Escape Theme Park located at Teluk Bahang, and the mystifying Penang Avatar Secret Garden at Tanjong Bungah.
These outstanding features make Penang Campus an attractive place for students to pursue their tertiary education.
---
Photographs (Straits Quay, Escape Theme Park, Avatar Secret Garden & Jurassic Research Centre credited to FoleyHits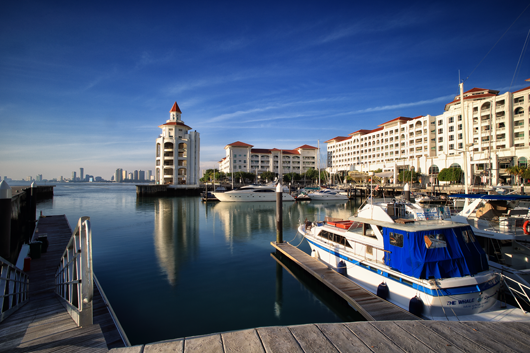 Straits Quay
Straits Quay, located a stone's throw away from the Penang Branch Campus at Tanjong Tokong is Penang's first and only sea front retail marina. It houses more than 100 shops, bistros, restaurants, bars, eateries and boutiques and also the first Performing Arts Centre. It is considered as one of the most happening spots in Penang and is especially popular during festive seasons and public holidays. Penangites, local and foreign tourists are drawn to Straits Quay due to the myriad of activities hosted. This place is the true embodiment of fun, food and festivity by the sea.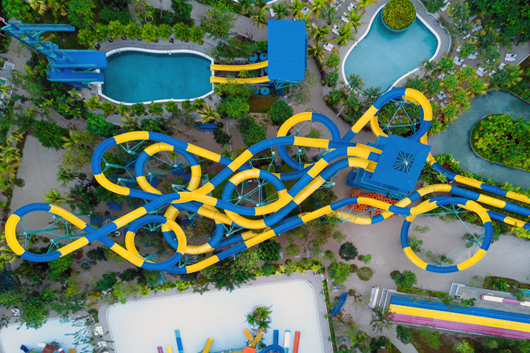 Escape Theme Park
Escape Theme Park is the number one theme park in Malaysia. Recently, it was recognised as one the country's Best Tourist Attractions in the Malaysia Tourism Award 2016/17. Located in a natural environment at Teluk Bahang, Penang, Escape Theme Park is a catalyst that draws youngsters out from the cocoon of the cyber space back to nature and outdoor activities. If offers fun-packed physical challenges that are designed for a wide range of age groups who wish to experience the adrenaline rush that comes with the activities offered.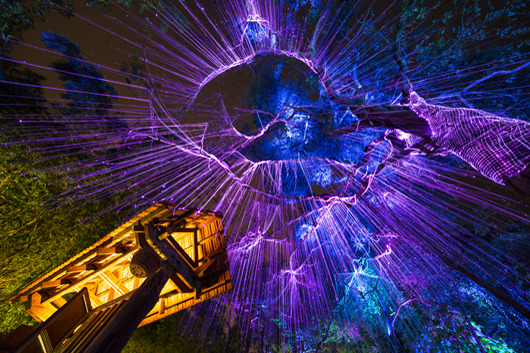 Avatar Secret Garden
Avatar Secret Garden is a picturesque landscape that mimics the fictitious planet of Pandora from the Hollywood block buster Avatar. It is located in the vicinity of an abandoned temple at Tanjong Tokong. This is a place best visited after sunset in order for one to really enjoy the spectacular displays of colours. Visitors enter a surreal neon fantasy that adorns the entire landscape, getting a first hand feel of the "Pandora" effect.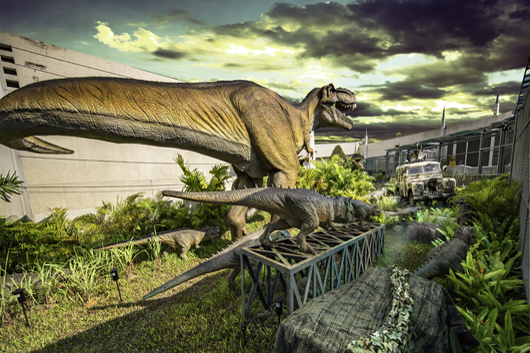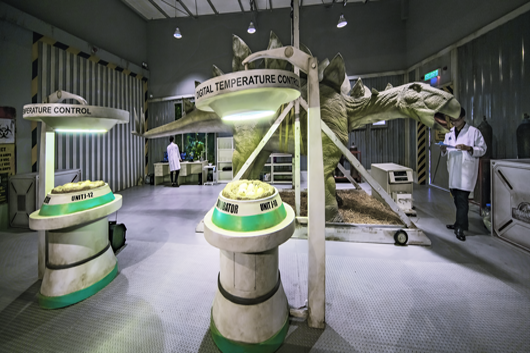 Jurassic Research Centre
Discover earth's prehistoric past located at the Top, KOMTAR. As the name suggests, there are exhibits of the life cycle of dinosaurs from eggs, hatchlings, adults and even replicas of fossils. Using the latest animatronics technology, the Research Centre brought back to life more than 200 dinosaurs of epic proportions, combining entertainment with education. Visitors will enjoy their foray into the land of the dinosaurs, with different specimens at every corner.

---