Industrial Talk entitled "My Entrepreneurial Journey in Engineering"
Date: 10 Dec 2018
Venue : Co-working Space
The TAR UC Penang Branch Electronics Engineering Society invited the Chief Operation Officer of Swisstech (M) Sdn Bhd, Ms Alicia Tan, to share her engineering journey. Ms Alicia shared about her experiences as a lady entrepreneur in a male-dominated industry and how she managed to earn the respect of her peers. She believes that women can make a big contribution in the field of engineering. Ms. Alicia encouraged our students to be courageous and brave in order to overcome life's challenges.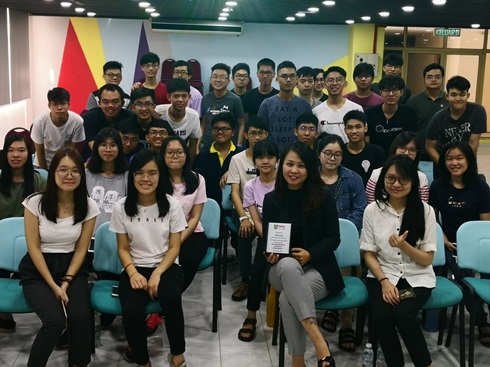 Ms Alicia with our TAR UC Penang Branch students who attended her talk