Dell In-House Career Fair 2018
Date: 27 September 2018
Time: 9 am to 5 pm
Venue: Dell, Bayan Lepas, Penang
On 27th September 2018, Dell, Penang held an in-house career fair. Dell, Penang invited undergraduates from Northern Malaysia to attend the event. TAR UC Penang Branch Campus sent 25 undergraduates from two degree programs to participate in the event, namely 20 students from Bachelor of International Business (Hons) and 5 students from Bachelor of Corporate Communication (Hons). They were accompanied by Mr. Muthukumaran Kanasan, Associate Dean, Faculty of Communication and Creative Industries and Mr. Benjamin Chan Kia Guan, Lecturer, Faculty of Accountancy, Finance and Business.
Besides TAR UC, other private institutions such as KDU, INTI, SENTRAL, UTAR and DISTED also sent their undergraduate students. The event started at 9.30 am with registration followed by a welcoming speech by the Vice President of Dell, Ms. Corina Tan. Then all the students were taken on a tour to visit all the various departments.
After lunch, a sharing session was conducted by leaders from various business units. The highlight of the event was a roundtable discussion. During the discussion, the leaders from each business unit visited each group of undergraduates to tap the best talent for Dell's near future. It was a win-win situation where students could showcase their talent and at the same time Dell was able to obtain the best talent for their workforce.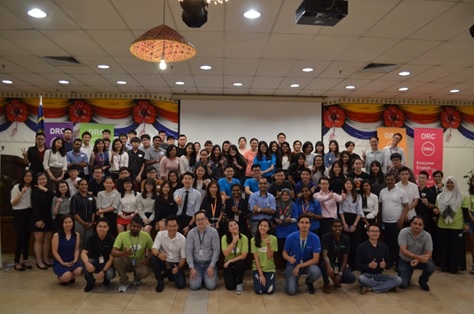 A group photo of all the participants with the staff of Dell, Penang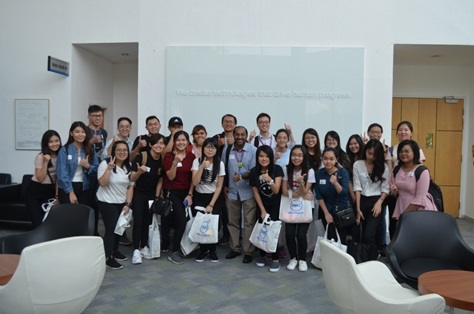 group photo of TAR UC Penang Branch students and staff @Dell, Penang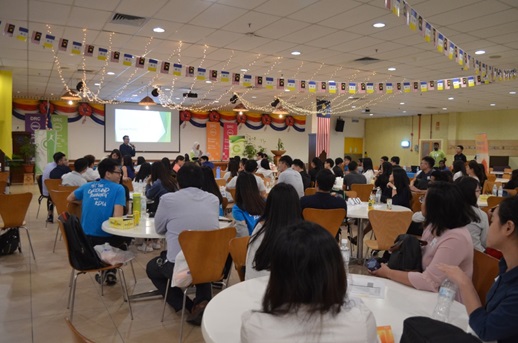 Sharing session with one of the leaders of a business unit @Dell, Penang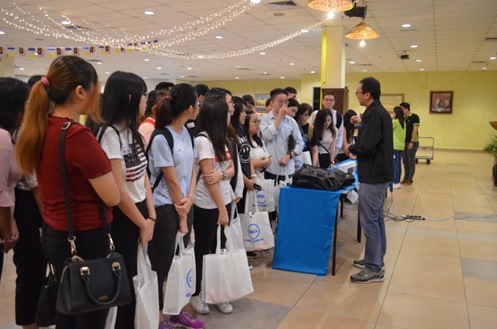 Participants were briefed on the dos and don'ts before the tour of Dell, Penang