Theme: 'WRITING FEATURE ARTICLES FOR THE MEDIA'
Venue : The Star (Northern Hub)
34 diploma students from the Department of Communication, Faculty of Social Science, Arts & Humanities (FSAH), TAR UC Penang Branch Campus, stepped into the real world of newspaper production process at The Star's northern hub in Bayan Lepas on the 9 January 2018. Accompanied by FSAH lecturers, the students were exposed to the machinery and newspaper production process. Newspaper production is an act that actually starts from the gathering of news stories, articles, opinions, etc. to the printing out of these materials in a meaningful copy called the "Hard Copy".
Mr. K. Sutakar, Regional Editor-in-Chief, gave an insider's perspective and tips on writing feature articles for the media and shared his wealth of technical knowledge in media editorship with the students. In the word of one student, Timothy Lim, he said that "this visit to the press and being able to see the newspaper production process is an eye-opening experience".
FSAH Students and Lecturers at The Star's Northern Hub, Bayan Lepas.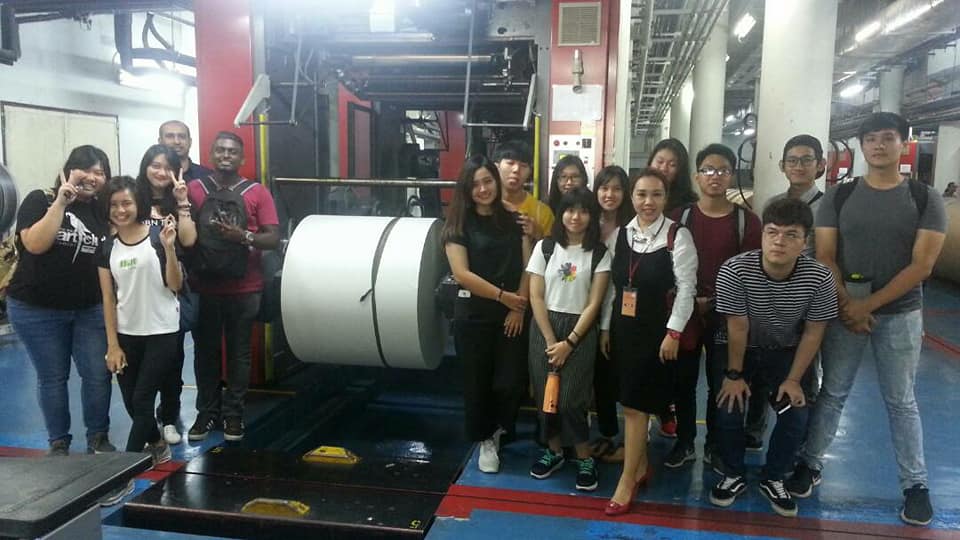 Posing in front of a huge blank newspaper roll