Date: 2 to 3 March 2019
Time: 8.00 am to 11.00 pm
Venue: Dewan Tan Sri Loh Boon Siew (Campus Auditorium)
In conjunction with TAR UC 50th Anniversary, TAR UC Penang Sports and Recreation Society (SARS) committee organised an inaugural badminton competition that was open to students, alumni and members of the public. The competition was held from 2nd to 3rd March 2019.
Of the 267 participants, about 90% were members of the public which consisted of college students, state and ex-state level players, coaches and Penang badminton clubs' members. The competition categories included: Men Singles, Men Doubles, Women Doubles, and Mixed Doubles. Each category had a Champion, a 1st Runner-Up, and two 2nd Runner-Ups.
The SARS organising committees and volunteers had the opportunity to learn how to organise, host and manage an event of this magnitude where most of the participants were members of the public.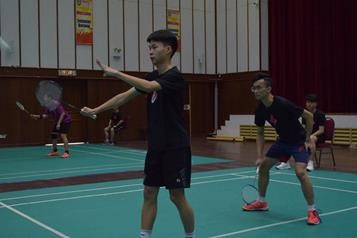 Men Double match, round 64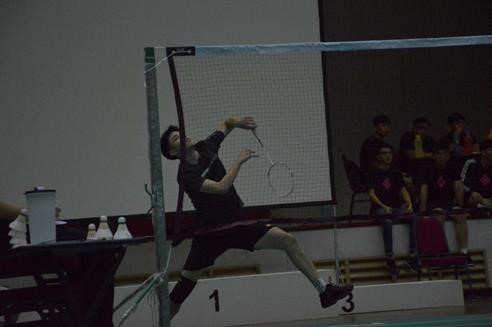 Men Singles, Quarter-Final round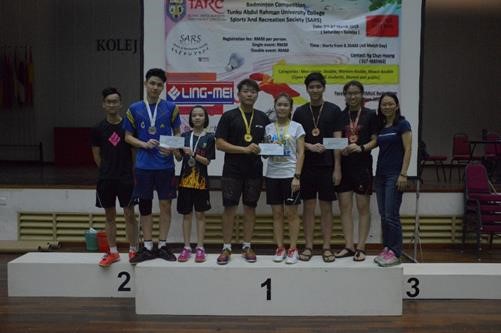 Mixed Doubles Champions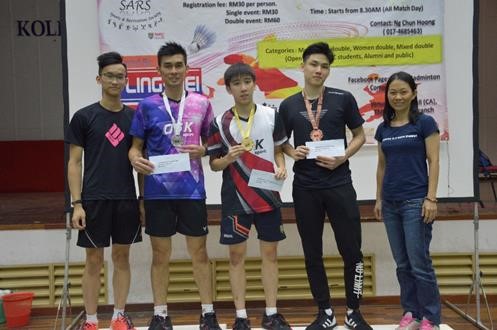 Men Singles Champions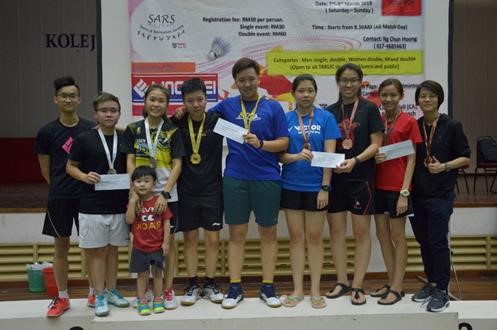 Women Doubles Champions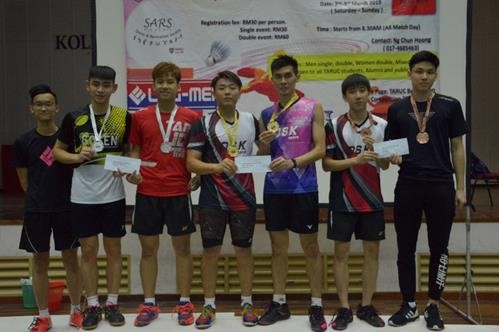 Men Doubles Champions
Organising Committees, TAR UC Penang SARS