Date: 4 July 2021
Time: 10 a.m. - 10 p.m.
Venue: Google Meet & Discord
The Computer Science Society, Penang Branch Campus held an online virtual camp on the 4th of July 2021 for all FOCS new students for the purpose of introducing the society, committee, and teacher advisors to them.
The event started with the opening ceremony by the President of the Computer Science Society to brief participants on the activities of the virtual camp, the background of the society, the role of the current committee members and the teacher advisors. After that, participants were separated into smaller groups along with their facilitators for the ice-breaking session.
Throughout the day, many station games, a virtual scavenger hunt and some group performances were carried out. The participants showcased remarkable singing, dancing, drama, and storytelling talents. The highlight of the online virtual camp was the highly anticipated computer and mobile games session where participants competed in online games such as Valorant, Pubg Mobile, Wangzhe, Tetris, Gartic.io, and Among Us which was held in the discord server created for the camp.
The event ended with the society's Vice President briefing the members about the upcoming junior committee intake, followed by a closing speech by the President. The participants were very thankful and they enjoyed the event.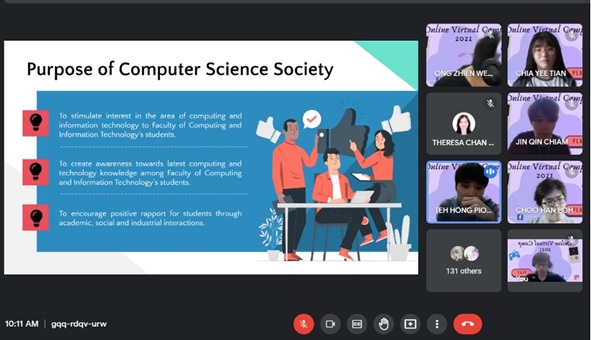 The President of the Computer Science Society giving his speech during the opening ceremony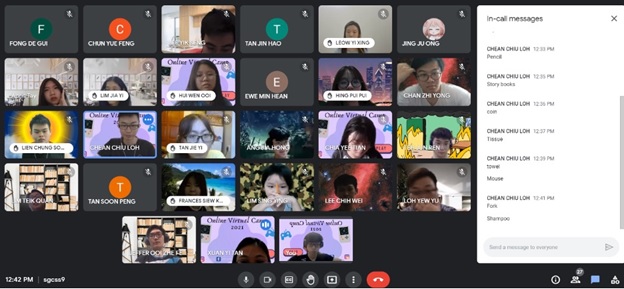 The groups playing station games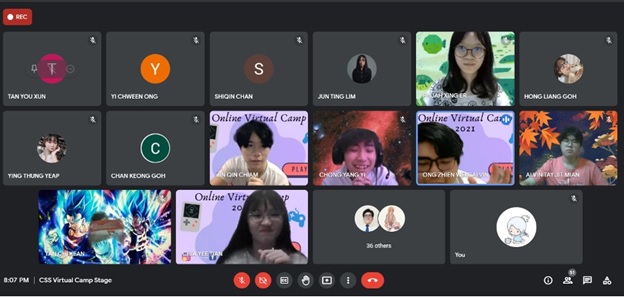 The emcees of the event warming up the crowd before the group performances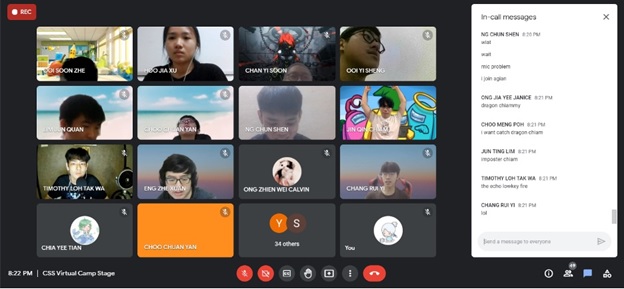 One of the groups showcasing their storytelling skills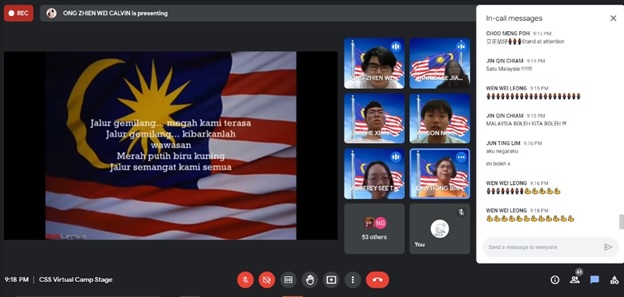 One of the groups singing "Jalur Gemilang"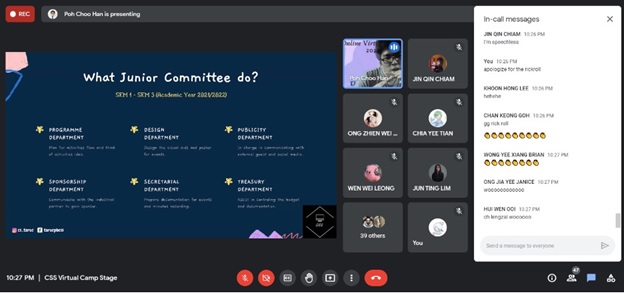 The Vice President briefing about junior committee intake during the closing ceremony