Venue : TARUC Penang Branch Campus
A group of 31 students from Guangxi University for Nationalities, accompanied by their lecturer, Mr. Huang Changzhao, visited the Penang Branch Campus on 20 July 2017.The students were on a Study Tour to TARUC, Main Campus and also visited the Penang Branch Campus, which is part of a cultural and heritage educational tour.
Upon arrival, the group of students were given a warm welcome by Mr. Goh Keat Siew, Associate Dean, FAFB. Later, the students were given a campus tour by staff and student leaders. After the tour, they had a sumptuous lunch which included local delicacies such as "ice-kacang" and "nyonya kueh."
The students were particularly impressed by the clean and spacious campus and the friendly staff and students who made them feel welcomed. Needless to say, they also enjoyed the delicious food. They also felt that TAR UC provides a good learning environment for students.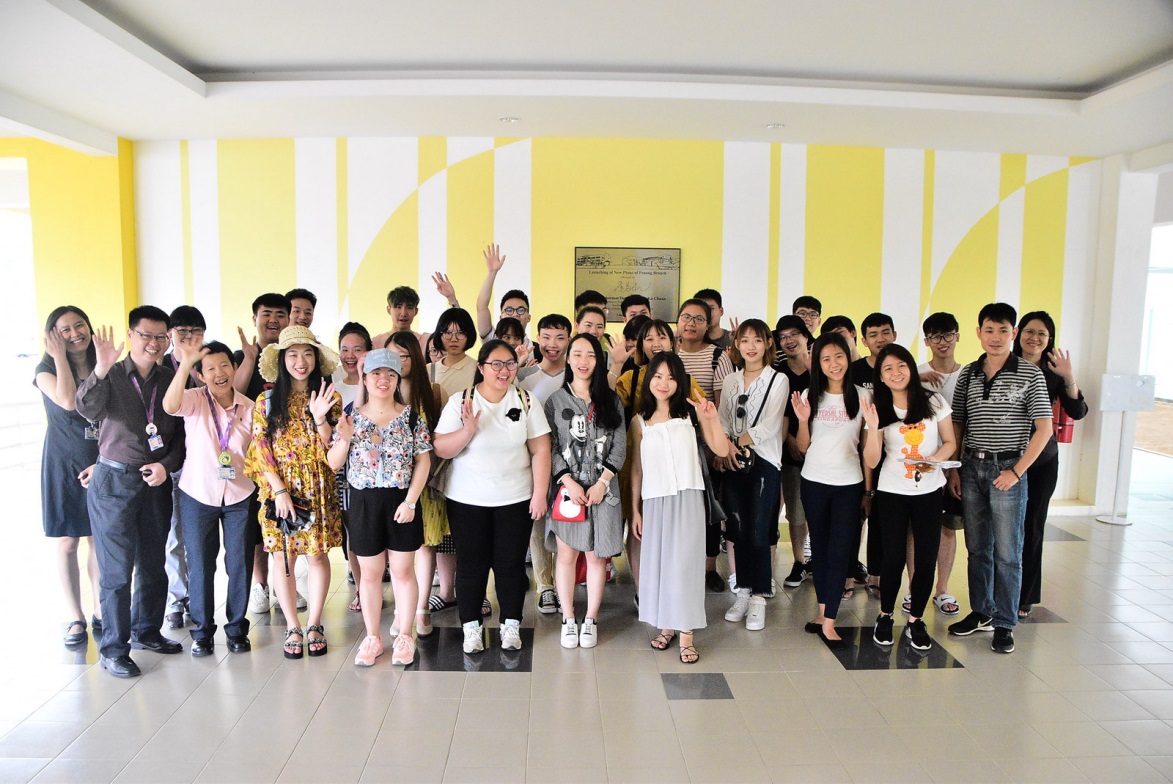 Group photo together with Students from Guangxi University for Nationalities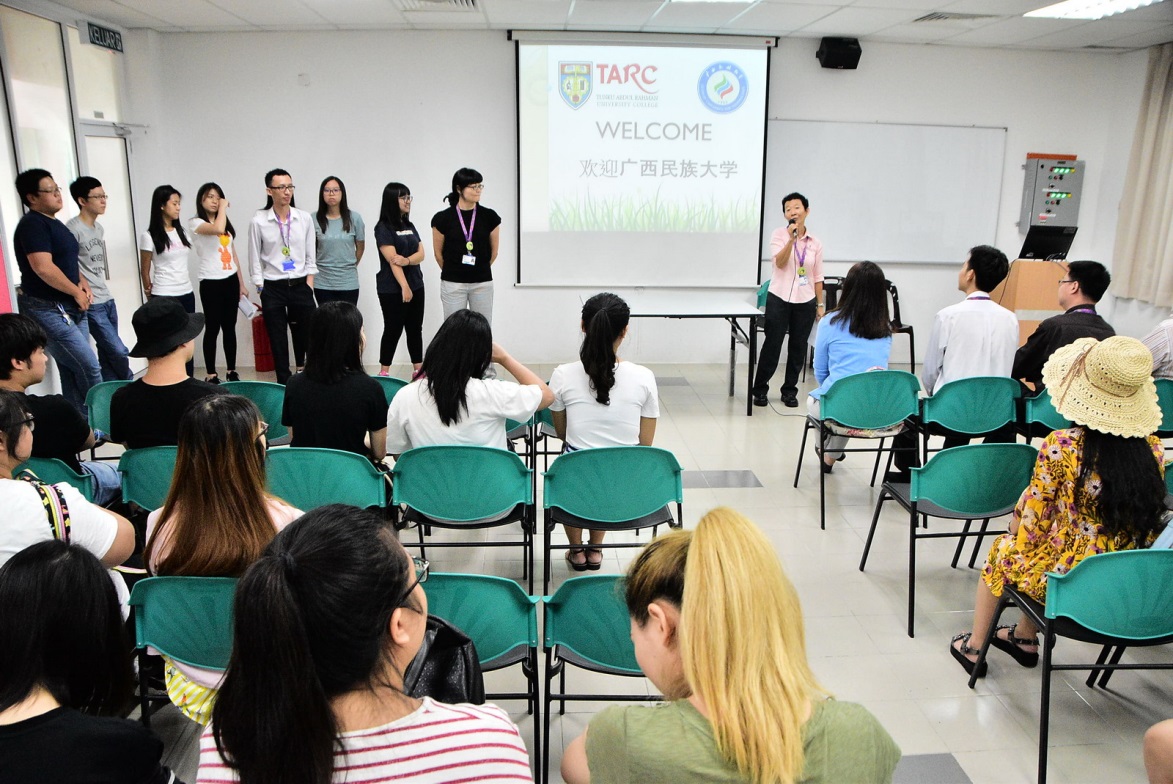 A very warm welcome to TAR UC Penang Branch Campus

A leisurely walk in TAR UC Penang Branch Green and Beautiful Campus