Venue : Campus Auditorium
Accounting and Finance Society (AFS) organised the Accounting Professional Challenge 2017 (APC) which was held on 11 November 2017 for the first time. The purpose of the Accounting Professional Challenge was to discover the hidden talents in terms of academic knowledge and to expose them to industrial cultures and know-hows among the Accounting students.
We invited Mr. Raymond Chong (KPMG), Mr. Raymond Chang (ACCA), Ms. Josephine Kang (PwC), Ms. Evelyn Lee (Deloitte), Ms. Lim Luen Shin (UHY Loh), Mr. Jerry Choy Mun Khoy (UHY Loh) and Mr. Ch'ng Ee Hoong (UHY Loh) as our VIP guests for this exclusive event.
An accounting quiz, a discussion on current issues, and Career Fair and Forum were lined up for the day, with the career forum being the main focus. The forum was aimed to create an awareness of common setbacks in accounting-related careers. Also, a brainstorming session was carried out with the exchange of insights and sharing of ideas by Ms. Josephine Kang, Mr. Raymond Chong and Ms. Evelyn Lee.
Later, an interactive discussion was carried out that revolved around 'Keeping up with the Future' with three questions:
(1) What are the industrial expectations of future accountants and financial experts?
(2) 'How will global integration of businesses affect the future of accountants?',
(3) What is the industry/firm doing to enhance the ethical behaviour of accountants, as well as auditors?'
At the Challenge, a mini Career Fair was organized to expose students to possible career opportunities, and expanded students' network of professional contacts for the future.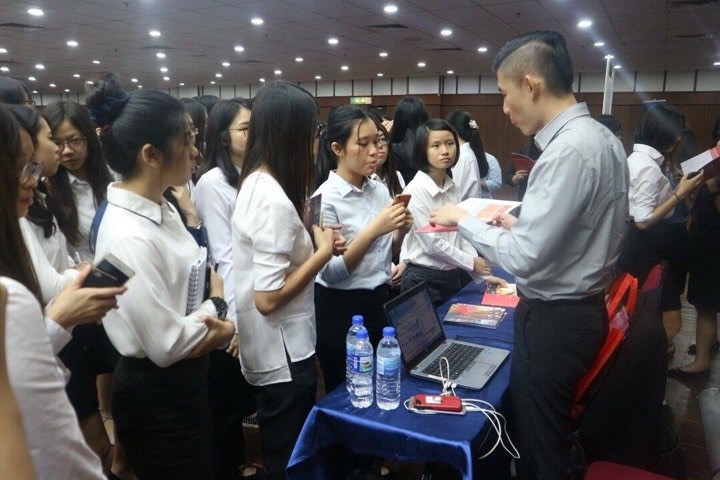 Enthusiastic students at the ACCA Booth Mr. Raymond Chang's booth
Opening ceremony of the Accounting Professional Challenge
Career forum session with VIPs Ms. Josephine Kang, Mr. Raymond Chong and Ms. Evelyn Lee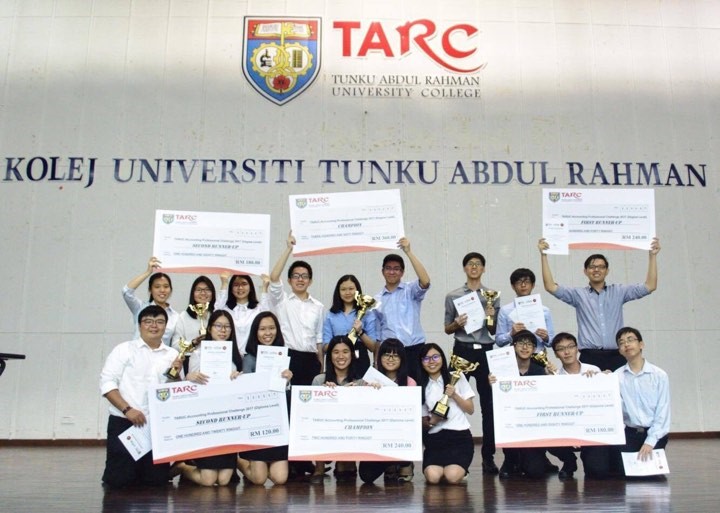 Winners of the Accounting Professional Challenge 2017