Brown Bag sharing session
Date: 30 Oct 21 (sat) Time: 11am.
Session 1: Do community cultures and traditions influence on nature conservation perspectives? A case of Khao Yai National Park in Thailand. Dr. Teh Kate Yng The event will be open to all lecturers and students within TAR UC Penang.
Session 2: Digital Activism in Online Communities: Analysis of Sentiment and Participation on Twitter During COVID-19 in Malaysia – Dr. Syamsul Zahri Subir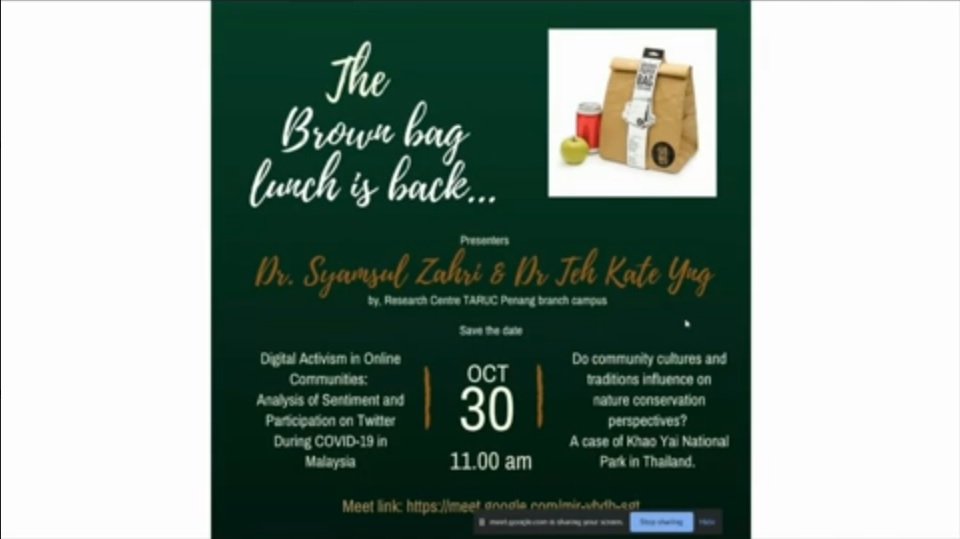 *The video recording above is only open for TAR UC organization only
Group photo after the end of session