One of the benefits of the University College life is the opportunity to make new friends, develop new interests and enjoy a varied social life. All the social and leisure activities of the University College are organized and supported by the students themselves, particularly through University College's Department of Student Affairs.
Students are mainly from Kota Kinabalu, followed by students from other parts of Sabah which includes Sandakan, Tawau, Lahad Datu, Kudat, Kota Marudu to name. Some even comes from Wilayah Persekutuan Labuan, Sarawak and even Peninsular Malaysia, if students feel like venturing further into a field they will find a number of interesting places to visit. Students can have a 2 ½ hours ride from the town to the 754sq km Kinabalu Park and Mount Kinabalu, the pride of Sabah. This 4095m peak is easily accessible and is a favourite for jungle-trekker and mountain-climber with breathtaking view of the lush surroundings. There might be a chance to catch a glimpse of the exotic Rafflesia, the world's largest flower. Students also can hop on a boat and head to the islands in Tunku Abdul Rahman Park which consist of 5 islands namely Sapi, Mamutik, Manukan, Sulug and Gaya.
Co-curricular Programmes
Tunku Abdul Rahman University College believes provides holistic education. The moral, social and physical aspects of a student's life are as important as the student's academic and intellectual development.
In general the implementation of this programme would enable the University College to produce graduate who are to face life's challenges.
| | |
| --- | --- |
| - To develop responsible citizens and foster national unity | - To develop student's soft skills. |
| - To develop understanding between different cultures | - To develop student's physical, spiritual and emotional health. |
Students have five categories to choose from, depending on their field of interests :
1. Student Representative Council
4. Christian Fellowship
2. Student Sports Committee
5. Music Club
3. English Language Society
Clubs and societies > Student Representatives Council (SRC)
Every student is automatically a member of the SRC. From clubs and societies, student can be a volunteer in the local community. Student Representatives Council, especially, provides support, training and information to help others to get the most out of any activity that are beneficial.
The objectives of the Council are to promote the activities and interests of all students and to encourage them to play an active part in its affairs. The Council represents the interests of all students at Sabah Campus.
" Team Building Camp"
Team Building Camp is an annual activity for all students. The event reached its aims to facilitate communication between students and help students community develop closer relationships with each other through programs including talks and team-building activities.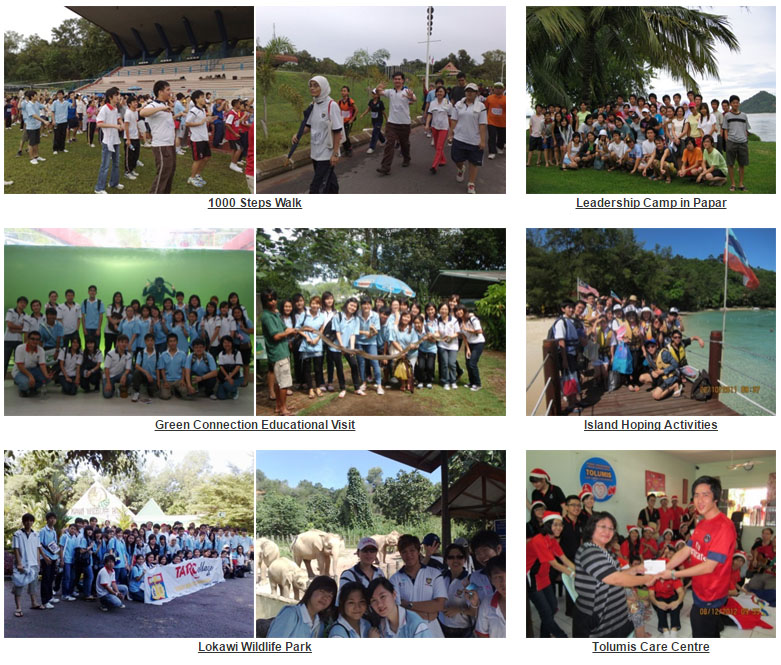 Clubs and societies > Student Sports Committee (SSC)
The objectives of the Committee are to promote healthy living and fellowship among the fellow Tarcians. Various sports will be held during the semester like basketball, ping pong, futsal, and badminton.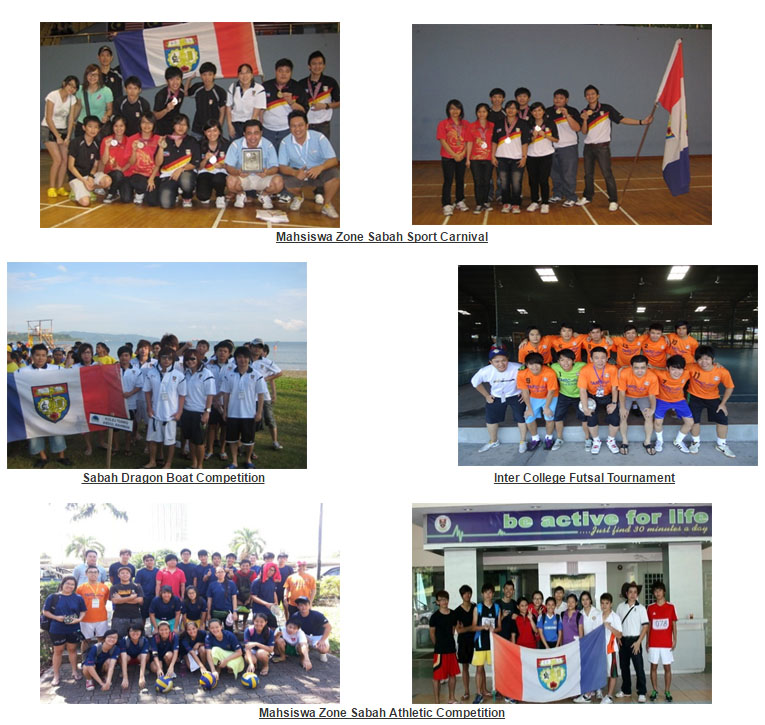 Clubs and societies > Music Club
Music Club is fun and stimulating, amusing activities like learning new dance and playing music provides a healthy, natural and invaluable opportunity for individual expression and capture student's interest and enhancing cognitive, social, physical, and emotional skills.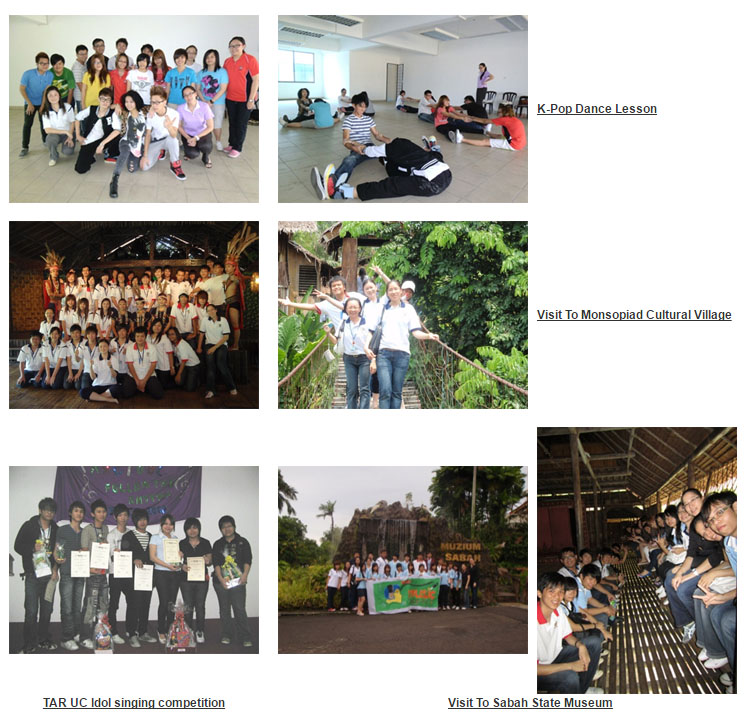 Clubs and societies > Christian Fellowship
The aim of the fellowship is to provide an opportunity to share talents, experiences, learning, spend time with others and encourage each other to grow spiritually.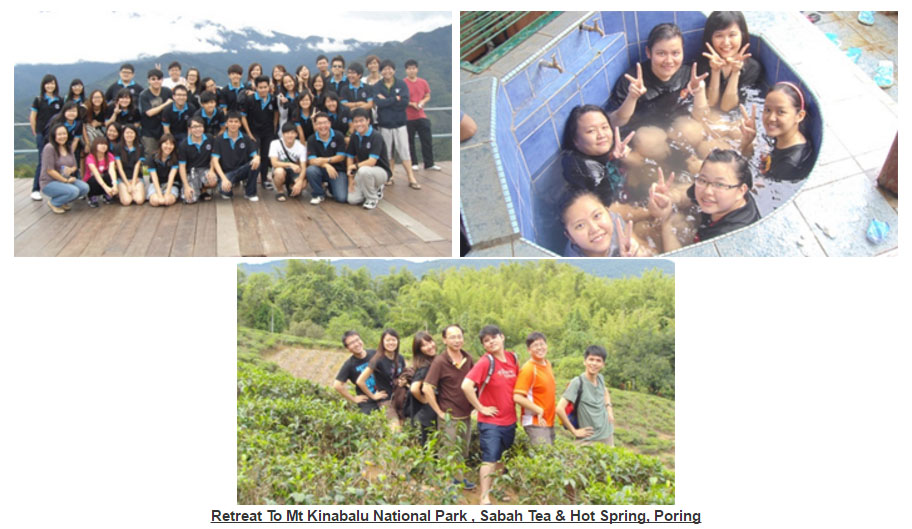 Clubs and societies > English Language Society
The aims are to encourage the use of English Language through activities conducted and to change the perspectives of some students who perceive English Language negatively. Language Camp is one of the annual activity hold in conjunction with the Promote English Language Campaign.