We're thrilled to introduce the TAR UMT Alumni Portal, a fantastic platform designed exclusively for you. It's the perfect way to stay up-to-date with the latest news, events, and activities at your beloved university. But that's not all! The portal also allows you to reconnect with old friends, organize incredible homecomings and reunions, and nurture lifelong relationships with your alma mater.
Ready to get started? Signing up for the Alumni Portal is a breeze! Simply click on the following link to create your account: Alumni Portal Registration.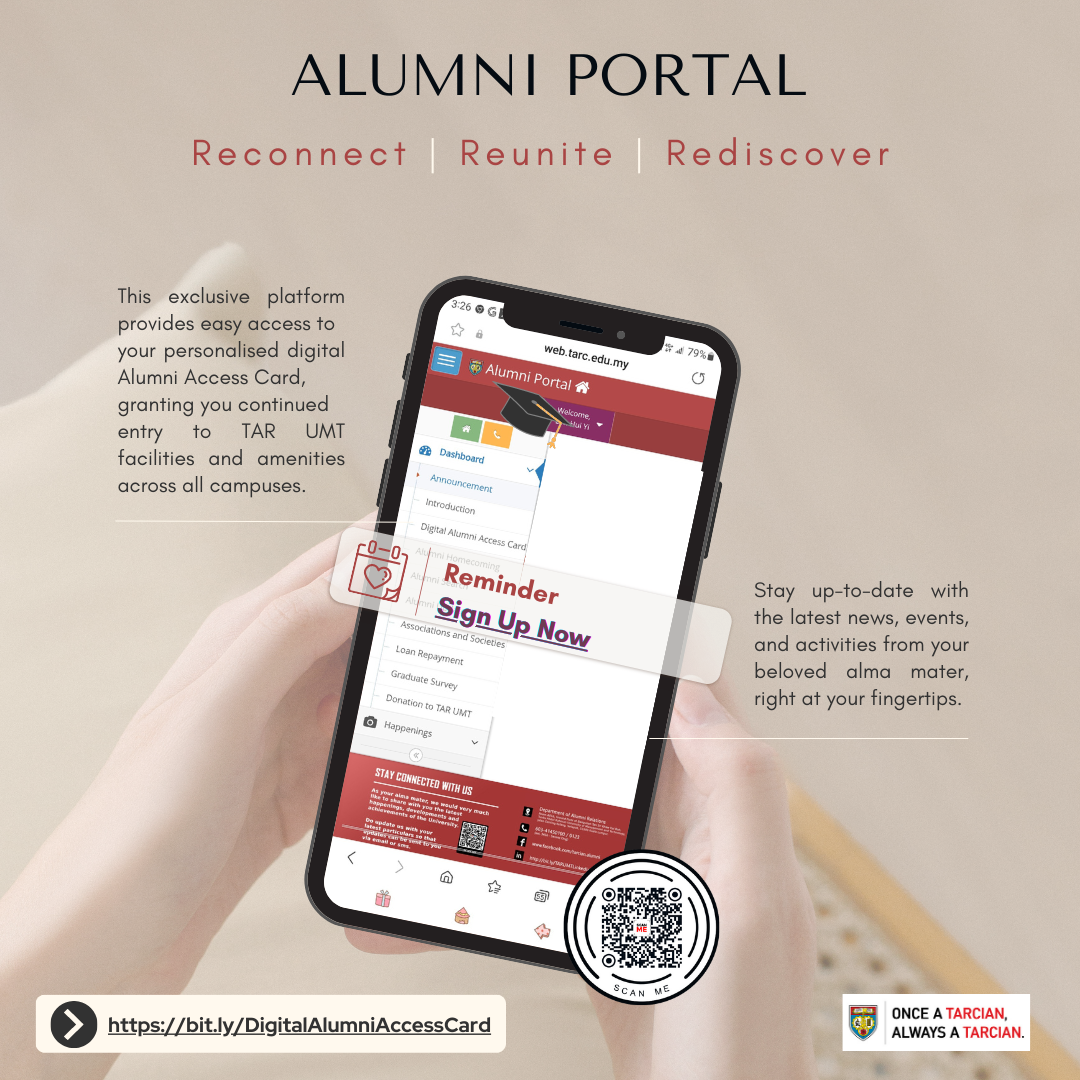 By joining the Alumni Portal, you'll gain access to a treasure trove of resources. Stay connected with your alma mater and friends, never miss out on exciting updates, and relish the memories of your time at TAR UMT.
Don't let this opportunity slip away! Sign up for the TAR UMT Alumni Portal today and embark on a remarkable journey of nostalgia and connection.
We can't wait to have you on board!